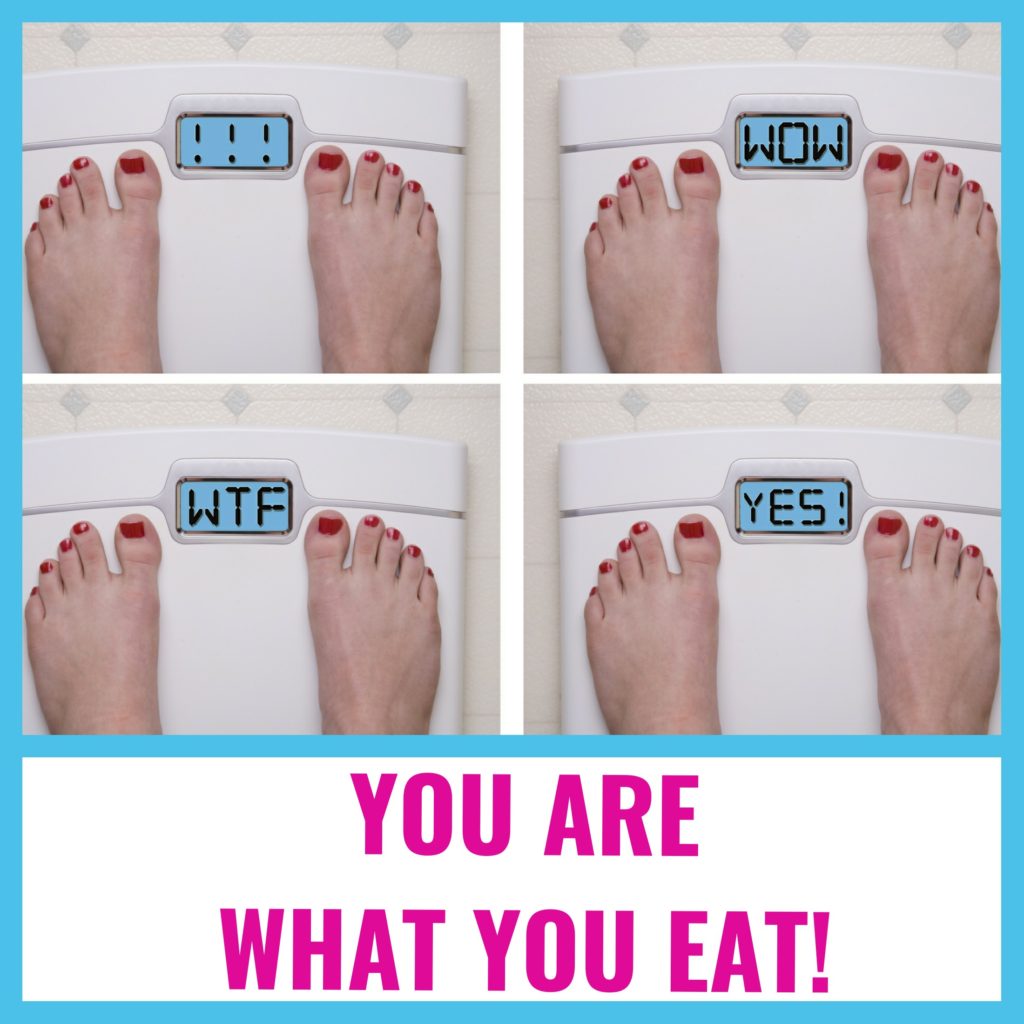 YOU ARE WHAT YOU EAT! These are five of the most powerful weight loss words that need to be part of your vocabulary! After the new year I need a reset to downsize my middle and figured many of you would too! That's why I'm so excited to announce this weight loss challenge! Many women over fifty believe the secret to a slimmer body is exercise. While it is extremely important to move, your nutrition is paramount. Instead of giving you the exact foods to eat, I've laid out a simple nutrition philosophy for you to follow. The emphasis is on eating real food in moderate amounts when you're hungry. The exercise schedule is suggested but not mandatory but moving is still a definite must. Taking a walk a few times a week is adequate but your success is up to you! YOU CAN DO THIS!
follow along with me...
LETS TALK ABOUT FOOD
I didn't say this was going to be easy, but it's not going to be hard either. When you really want to get in shape there are some fundamental rules that are universal and musts. The bottom line is you'll need to make changes but your end result of a slimmer, healthier body will  definitely be worth the effort.
Here are my nutrition suggestions to help blast off some baby boomer blubber:
KEEP SODIUM INTAKE TO A MINIMUM: I want to be very clear about this because most people think that if they put down the salt shaker their salt intake is in control. Wrong. Almost all of the salt we ingest comes from processed foods and you would be surprised at the amount of salt contained in sweet products like cookies and cakes. Be diligent about reading every label to check the sodium level because salt makes you retain water and bloats your belly and who wants that? And be careful with your soy sauce too. Even low sodium soy is loaded with salt.
CUT YOUR CARBS: You knew this one was coming. White grain products like pasta, bread and crackers give very little to your body except lots of belly bloat and hunger. They digest so quickly that you're usually more hungry after you consume them. And don't replace the simple carbs with healthier grains (including gluten free products) because these healthy options can bloat you too. Try to stay away from simple carbohydrates. Replace them with extra vegetables and lean protein. Use lettuce as a sandwich wrap or a portobello mushroom cap as a food holder. If you must have a carb have a small white or sweet potato.
EAT REAL WHOLE FOOD: Now is the time to ban processed foods and eat only real food. There are so many healthy options in the stores today. Buy a package of hard boiled eggs and eat them instead of deli egg salad. Eat lots of lean proteins like eggs, fish, chicken, and turkey. Snack on raw nuts and seeds and if you have a problem with control, buy them in portion controlled bags. Fill up on fresh vegetables whether in a salad or as a side. Or do something new and make a cold vegetable soup in your blender. You can use a blender to whip up an easy gazpacho soup made with tomatoes, cucumbers, onions, red peppers, fresh cilantro or parsley, garlic and hot sauce. Leave out the oil and salt because you will not miss them. You can top the soup with some cooked shrimp, chicken breast or salmon for a complete easy, delicious, and low calorie meal.
DON'T SMOTHER: Stay away from all sauces. Regardless of what you think they all have fat, salt and sugar. Use dry spices and fresh herbs when you cook and stay away from liquid seasonings and marinades including soy sauce.
SACRIFICE SOMETHING: Okay, all of us cheat and I'm certain we all will a little during this weight loss challenge. So consciously cut out something that you eat all the time that you know you shouldn't. I'm raising my hand to say I am going to cut out the handful of gluten free crackers I have every night on my way to bed. What are you willing to give up?
TAKE HOME A DOGGIE BAG: Whether you're eating in a restaurant or at home, remove half of the food on your plate and wrap it up. If you need to eat it later because you're starving then do so but when you split your meals like this you generally ingest fewer calories and stretch your food intake over a longer period of time.
NO ALCOHOL: Period. If you're serious about looking good, put down that wine glass!
STAY HYDRATED: It's important to drink extra water to help you feel full and flush away the fat you're burning. My post HYDRATE IN STYLE WITH MY FAVORITE FLAVORED WATERS has great recipes for tasty options.
DELICIOUS DOES NOT NEED TO BE FATTENING: Try some of my yummy low calorie treats. They are super flavorful and none of them will put weight on you! HOW TO SNACK LIKE A PRO and all my FEED ME posts and videos are simple to make, delicious and good for you!
HERE'S THE GOOD NEWS: I want you to eat. I want you to eat lots of vegetables and lots of lean protein like eggs, turkey, chicken and fish. They should be prepared without salt, grease or sugar. Play around with spices to give your food taste while still keeping it healthy. Grill a chicken breast on your stove top and add some cherry tomatoes along the sides during the last few minutes of cooking. Add some fresh basil and black pepper or salt free spice blends and enjoy! Eat lots of salads (try with a flavored vinegar and just a touch of olive oil) but make sure not to load your salad with fatty dressing, croutons and bacon bits (loaded with salt!). Try roasting almost any vegetable — unbelievably delicious. I use a non stick cooking spray on the pan and on the vegetables and put them in a hot oven until they are caramelized. As soon as they come out of the oven I dress them with lots of freshly ground black pepper and a tiny pinch of salt. Try asparagus, broccoli, tomatoes, zucchini, and my favorite, cauliflower.
For those of you who prefer more structure, my Nutrition Plan is for you!
LET'S GET MOVING
In conjunction with clean eating you need to step up your exercise schedule. I've made it very simple for you. Here is the daily break down of what you need to do. Just click on the links for the strength training video workouts.  You should also aim for 30 minutes of cardio (walking, bicycle, elliptical, treadmill) at least 3 or 4 times a week. I scheduled cardio on days 3, 5 and 6 but you can do your cardio when you want to. If you cannot commit to 30 minutes do what you can but you can break that up into 2-15 minute cardio workouts if that works better for you. The more you do the better you will look and feel so it's up to you!
DAY 1
Push-Ups / 3 STEPS TO A PERFECT PUSH-UP
Legs & Butt / NO MORE JIGGLE: OVER 50 LEGS & BUTT WORKOUT
Triceps / TOP TRICEP MOVES TO TONE OVER 50 FEMALE ARMS
Abs / 5 CLASSIC AB MOVES
DAY 2
Chest & Back / WHY YOU SHOULD WORK YOUR CHEST & BACK
Biceps / BEST BICEP MOVES FOR WOMEN OVER 50
Wall & Ball Squats / WHY YOU SHOULD SQUAT: 2 EASY MOVES TO TRY
Abs / ABSOLUTELY FABULOUS ABS
DAY 3
Legs & Butt / LEGS & BUTT
Upper Body / PERFECT FULL UPPER BODY WORKOUT 
Abs / ABS AROUND THE WORLD
30 minutes cardio
DAY 4
REST DAY
DAY 5
Chest & Back / WHY YOU SHOULD WORK YOUR CHEST & BACK
Wall & Ball Squats / WHY YOU SHOULD SQUAT: 2 EASY MOVES TO TRY
Abs / ABSOLUTELY FABULOUS ABS
Arms / 5 FAB FLAB FIGHTING ARM MOVEMENTS
30 minutes cardio
Just like all things in life, what you put in is what you get out. What I have given you is a simple guide to follow but put your own spin on it. If you decide to give this a shot it's important to be mindful to not look at this commitment as punishment but as a wonderful gift from you to you. And who deserves it more?
REMEMBER: It's always important to check with your doctor before embarking on any nutrition/exercise program.
LET'S STAY CONNECTED!
Throughout the month I will be posting interactive prompts on my Facebook page for us to share our weight loss journey. Every time you see this box, make sure to read it and comment because that's how we stay accountable!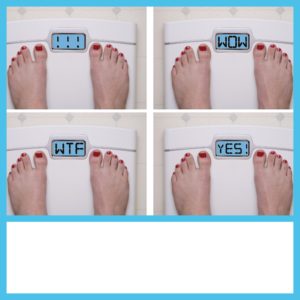 START THE YEAR WITH A WINNING WEIGHT LOSS PROGRAM! WHO'S IN?