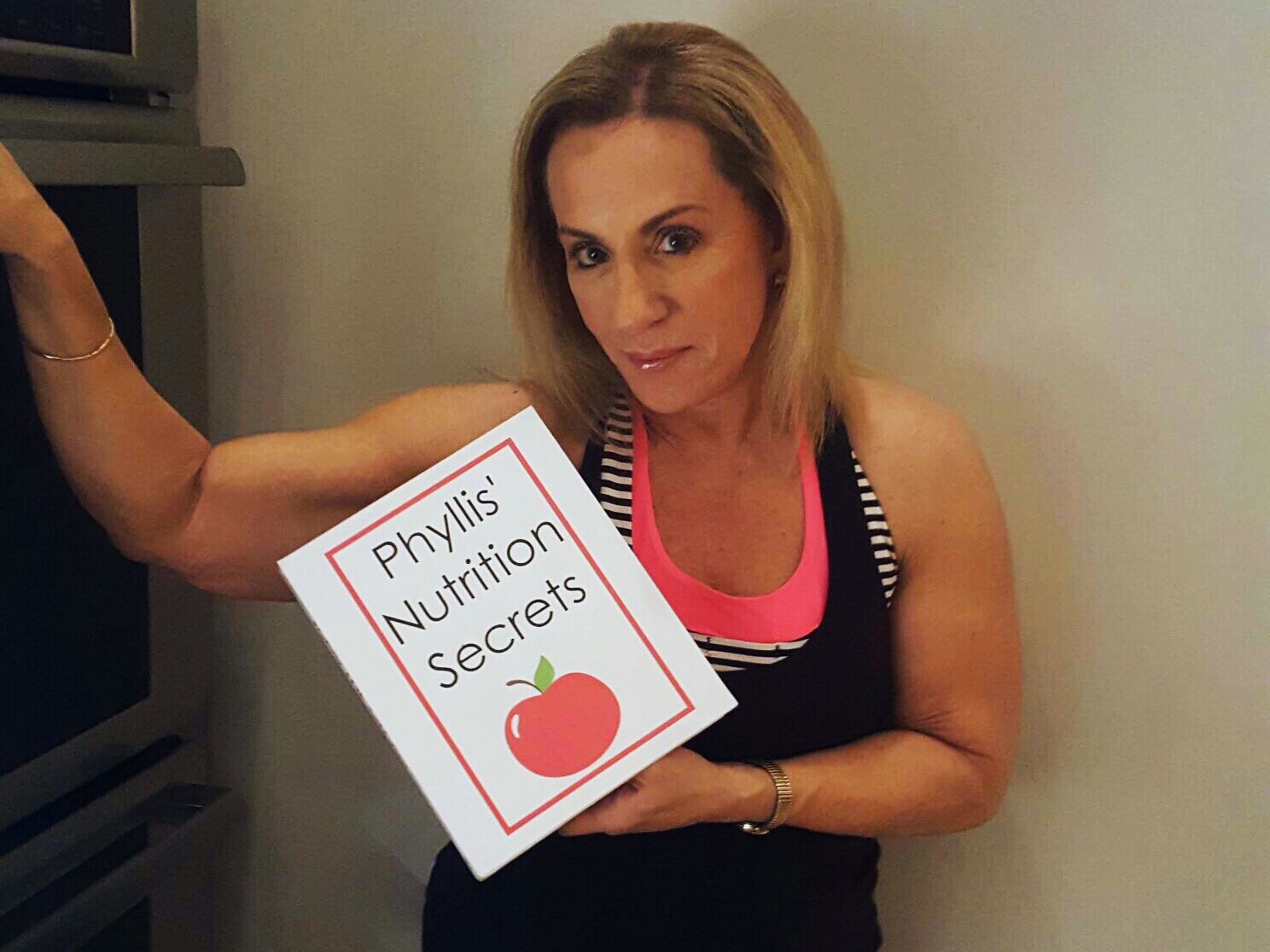 After so many requests, my Nutrition Plan is now available! My plan requires no thought and is totally stress-free! This plan allows you to:
Eat the foods you love with no guilt
Stay satisfied with 3 delicious meals and 2 tasty snacks daily
Choose your meals simply from a menu of "approved foods"
Almost NO cooking involved
No pesky calorie counting
Enjoy REAL food!

ORDER NOW!
Women over fifty struggle with both weight loss and weight maintenance. So many turn to either fad diets or plans that require eating costly pre-packaged foods. The problem with these types of diets is that while they may work in the short term they don't generally lead to permanent weight loss success.
I have tailored my plan specifically for women over fifty who enjoy the taste of real food but don't want the hassle of complicated cooking or unusual, hard to find ingredients. This program allows you to eat three meals a day along with two snacks. Because you are eating five times during the day, it keeps you full and your metabolism high.
There are no right or wrong ways to choose your meals. You can have the same breakfast, lunch and dinner every day if you want. Or mix it up for variety and fun. All the foods are familiar and delicious!
If you prefer a personalized nutrition plan, or would like to discuss a workout or wellness routine tailored just for you, email me at Phyllis@followPhyllis.com.
I believe improving your eating habits is the most important step to wellness. It's best to make small lifestyle changes that you can keep doing over time. This plan will help you make useful changes that will have a big impact on your health. Always make sure to check with your doctor before starting any new meal plan.
Remember, it's never too late to start!
Nutrition Plan
$9.95