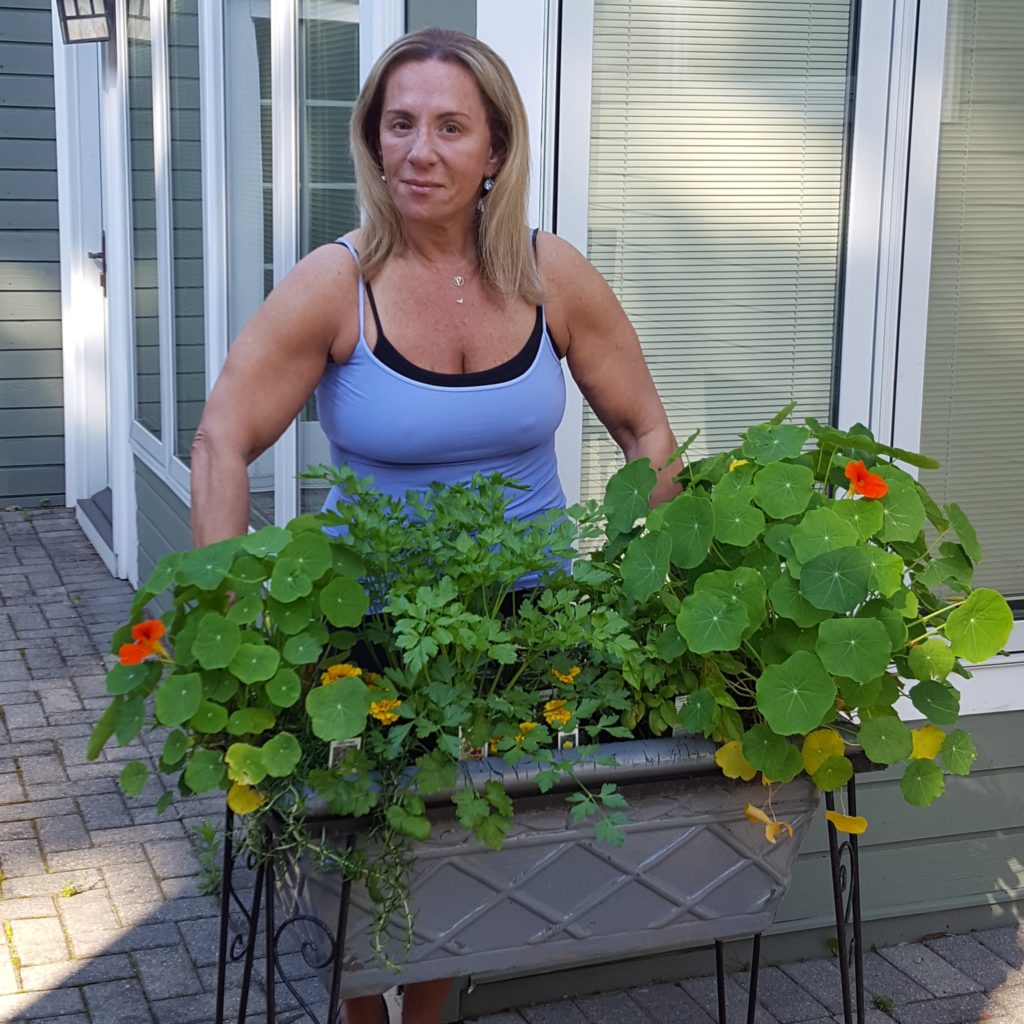 There's nothing I love more than the summer months! Warm weather means time spent outdoors with family and friends. It also means a season jam-packed with tempting barbecues and cocktails. But don't fret – the sunshine also provides us with unique opportunities to shake up our fitness routines and slim down this summer!
Here are my five favorite ways to stay slim during the summertime:
follow along with me...
SWIMMING: This one's obvious – when the sun is shining, there's no better time to go swimming! Swimming is a fantastic source of exercise for one's body, regardless of strength or ability. The beauty of moving in the water is that it offers a resistance and buoyancy that cannot be achieved on dry land. So whether you're lounging by the pool or visiting the beach, be sure to try out swimming or gentle water aerobics. It's a great way to stay refreshed while strengthening your muscles. It also increases your stamina, improves your flexibility and expands your endurance!
GARDENING: Ladies, I know what it's like to be a busy bee, so there's nothing I enjoy more than a workout that allows me to kill two birds with one stone! Gardening is one of my favorite pastimes. It gets me moving and allows me to be outdoors in an enjoyable way. When tending to your garden, you're stretching, flexing, pulling and lifting to get things in order. You're exercising your body and mind as your create your own gorgeous garden to enjoy all summer long!
CRUISING: What's better than taking an evening bike ride and feeling the summer breeze in your hair as you watch the sunset create a cotton-candy sky? Riding a bike simply brings me back to my childhood. It also gets my heart and lungs going while working my upper legs and glutes. Talk about a win-win situation!
STROLLING: Nothing says summertime like a day spent at the beach! Slim down this summer by breaking up your time by taking strolls down by the water. The sand demands more of your muscles than a regular hard surface does, burning even more calories than your usual walk. Not to mention, the water coming off of the breeze will keep you super refreshed!
BENCHING IT: My favorite way to slim down this summer is to go to a park. While a park is certainly a place to enjoy yourself, it's also an ideal location for a workout! When I visit my local park, I am sure to take advantage of a bench's sturdiness and height to get in some dips, single-leg lunges, and stretches. I even sit to stand to take my squats  to the next level!
Summertime should be enjoyed. There are fun ways to modify your regular fitness routine so that you're soaking in the sunshine and challenging your body in new ways!
Do yourself a favor and create a summer checklist. It should consist of three to five new activities that you'd like to try this season. Make a conscious effort to get outdoors and before you know it, you'll be sun-kissed and thanking your lucky stars that you've ventured beyond your normal routine!
If you have a favorite summertime fitness activity, please share in the comments below.
 If you're looking for ways to keep the weight off this summer, this post is for you:
10 TIPS TO SURVIVE SUMMER BARBECUES.