It's time to go outside into this crisp, autumn air and have some fall fitness fun with Phyllis! Let's use the season's bounty instead of traditional weights to exercise. My big pumpkin weighs about fifteen pounds, the small acorns are about four pounds, and the goose neck squashes are about ten pounds each. So get to the supermarket, get your weights, and let's get started!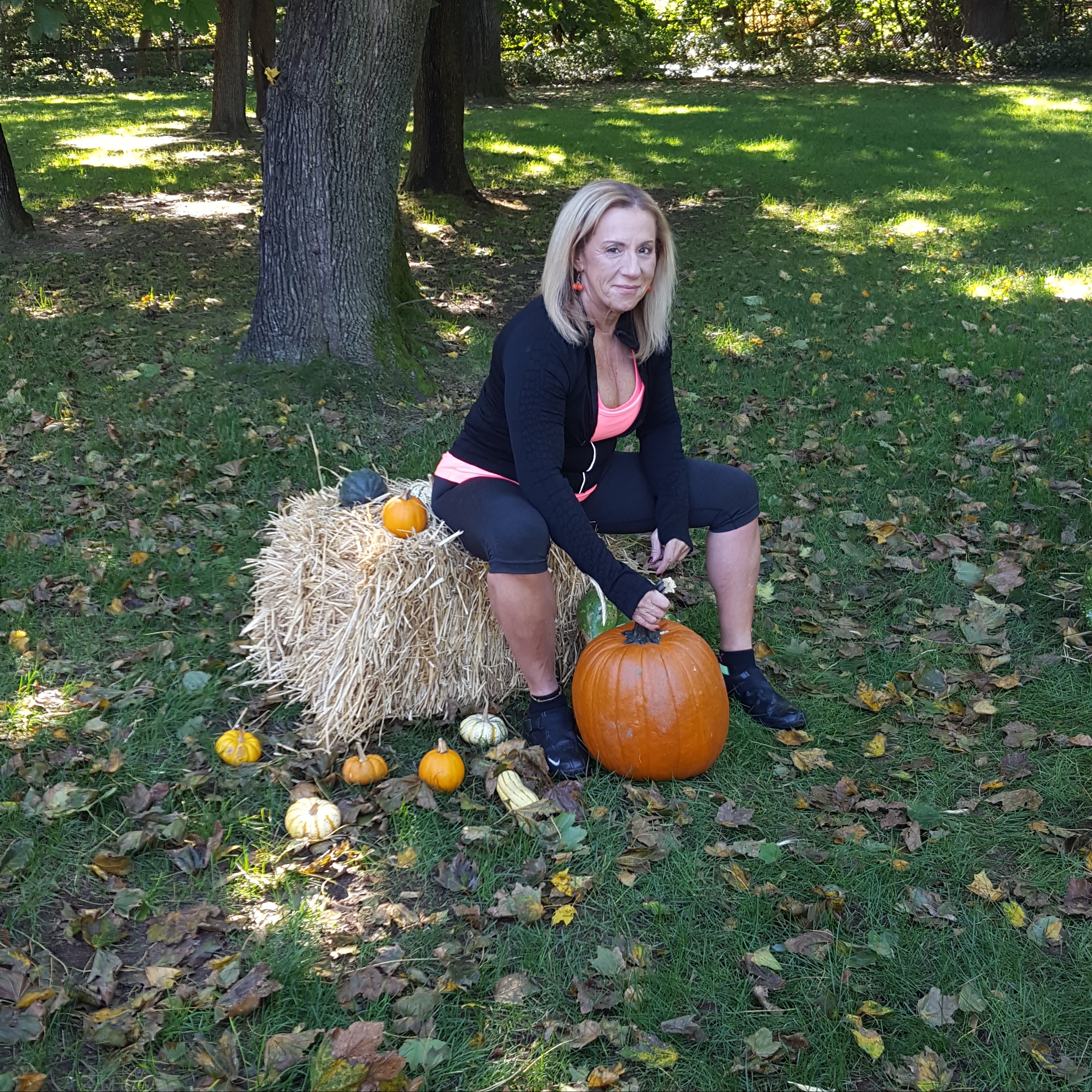 I take my exercise routine seriously but that doesn't mean I don't like to have fun. It's good to mix things up and what better way then to go outside and workout. This fall fitness routine engages your entire body so even though it may look a little silly it will get the job done!
And when you're done with this workout you can clean up the veggies and make yourself a delicious treat! There's a great Baked Acorn Squash recipe at the bottom of the post!
follow along with me...
There are ten exercises in this routine. I suggest you do the entire routine two times for maximum results.
10 PUSH-UPS
15 CHEST PRESSES
15 SHOULDER SIDE RAISES
30 ALTERNATING FRONT SHOULDER RAISES (15 each arm)
15 BICEP CURLS
15 BICEP TRAYS
15 TRICEP PRESSES
30 ALTERNATING TRICEP KICKBACKS (15 each side)
15 PLIE SQUATS
20 STATIONARY LUNGES (10 each leg)
BAKED ACORN SQUASH
1 acorn squash
1 teaspoon coconut oil
fresh cracked black pepper & cinnamon to taste
Cut squash in half & scoop out seeds
Rub inside & out with oil
Place face down on a baking sheet
Bake in a preheated 350 oven for about 45 minutes
Top with pepper & cinnamon (& maybe a dash of salt)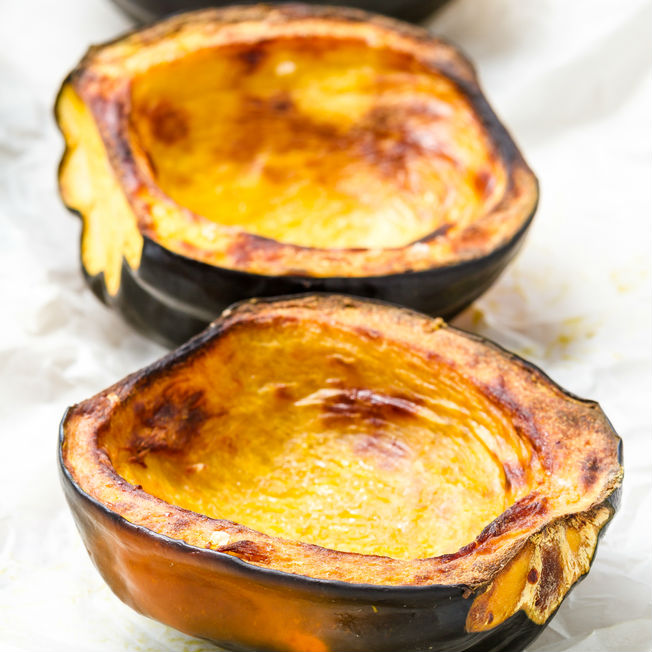 I think you will enjoy these posts about Fall:
Five Ways to Fall Into Healthier Habits This Autumn for Women Over 60
DO YOU HAVE A FAVORITE FALL FOOD RECIPE TO SHARE?