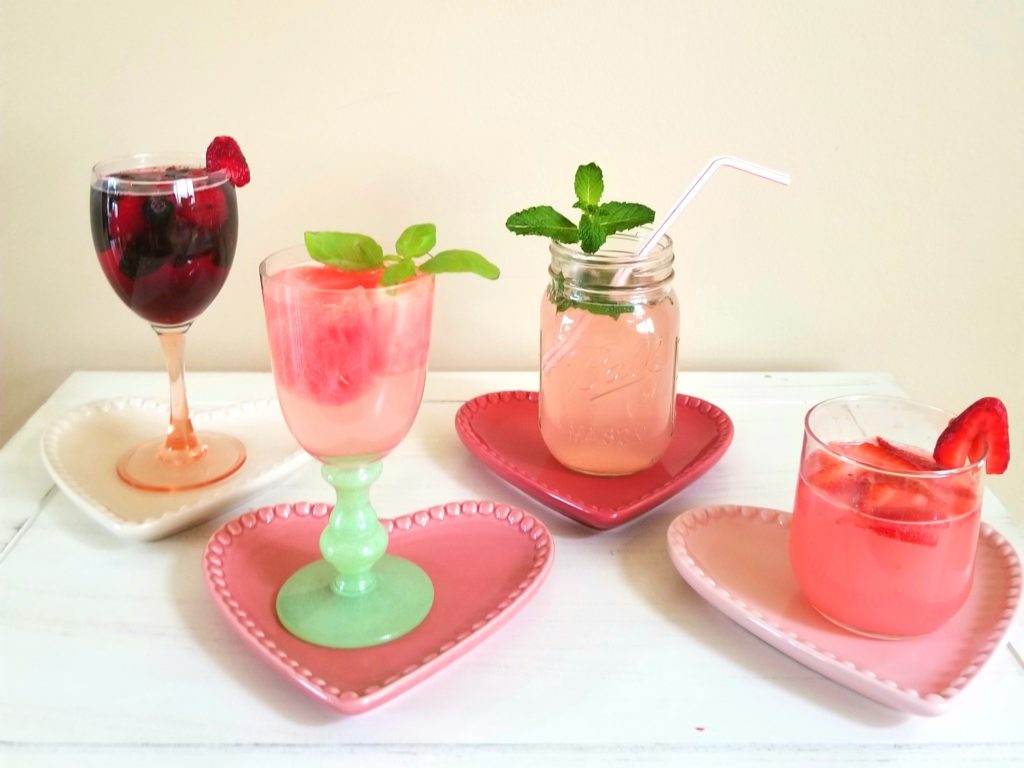 As you all know, I follow a fairly regimented nutrition and exercise plan. That being said there are certain days of the year when I allow myself special treats. Notice I said treats and not cheats. When I have something I want to eat or drink I never think I'm cheating. I'm simply having something I want and it's usually been built into my plan by doing a little pre-planning which I write about all the time.
Valentine's Day is one of those special days of the year for me. It's a day I allow myself to eat all the candy I want and spoil myself with some delicious food and cocktails. Unfortunately, sweet cocktails also contain a huge amount of calories and sugar. There's no way I'm going to have a 500 calorie cocktail even on Valentine's Day!
The four cocktails in this post are some of my favorites. Not only do they scream Valentine's day love, they're also incredibly delicious and low in calories. One of my tricks is to always add some seltzer which gives you a larger drink with fewer calories. These cocktails are easy to make, beautiful to look at and extraordinarily delicious to drink. Enjoy!
Mint Grapefruit Mojito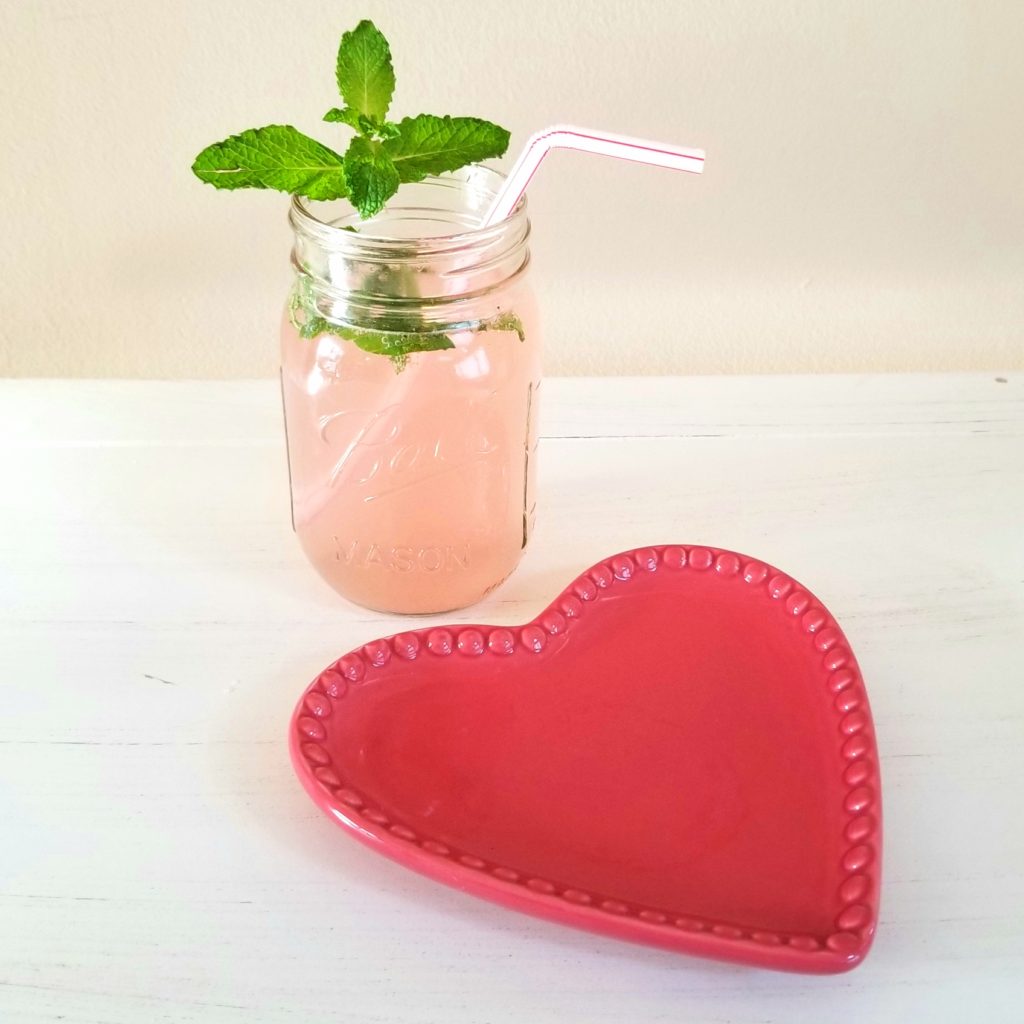 INGREDIENTS
¼ cup fresh pink grapefruit juice
1 teaspoon Truvia ® Nectar
1 ounce white rum
6 mint leaves, shredded
1 cup seltzer
DIRECTIONS
Put grapefruit juice, Truvia ® Nectar, white rum, and mint leaves in a cocktail shaker. Add a few ice cubes and the seltzer and shake until combined. Pour in glass and garnish with mint leaves.
Calories: 100
Watermelon Rosé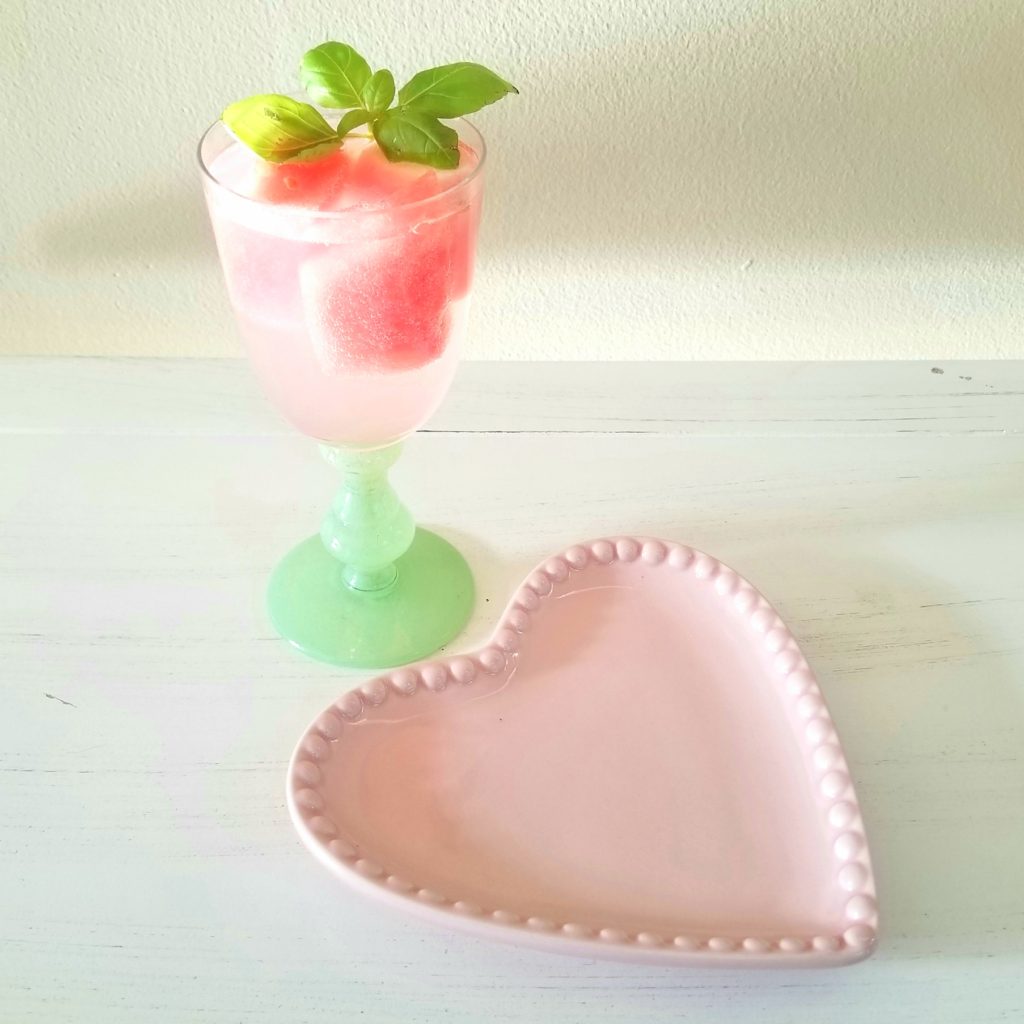 INGREDIENTS
2 ounces chilled rosé wine
2 ounces seltzer
3 frozen watermelon chunks
A few fresh basil leaves
DIRECTIONS
Mix together rosé wine, seltzer, and watermelon chunks. Pour over ice and garnish with basil leaves.
Calories: 75
Berry Wine Spritzer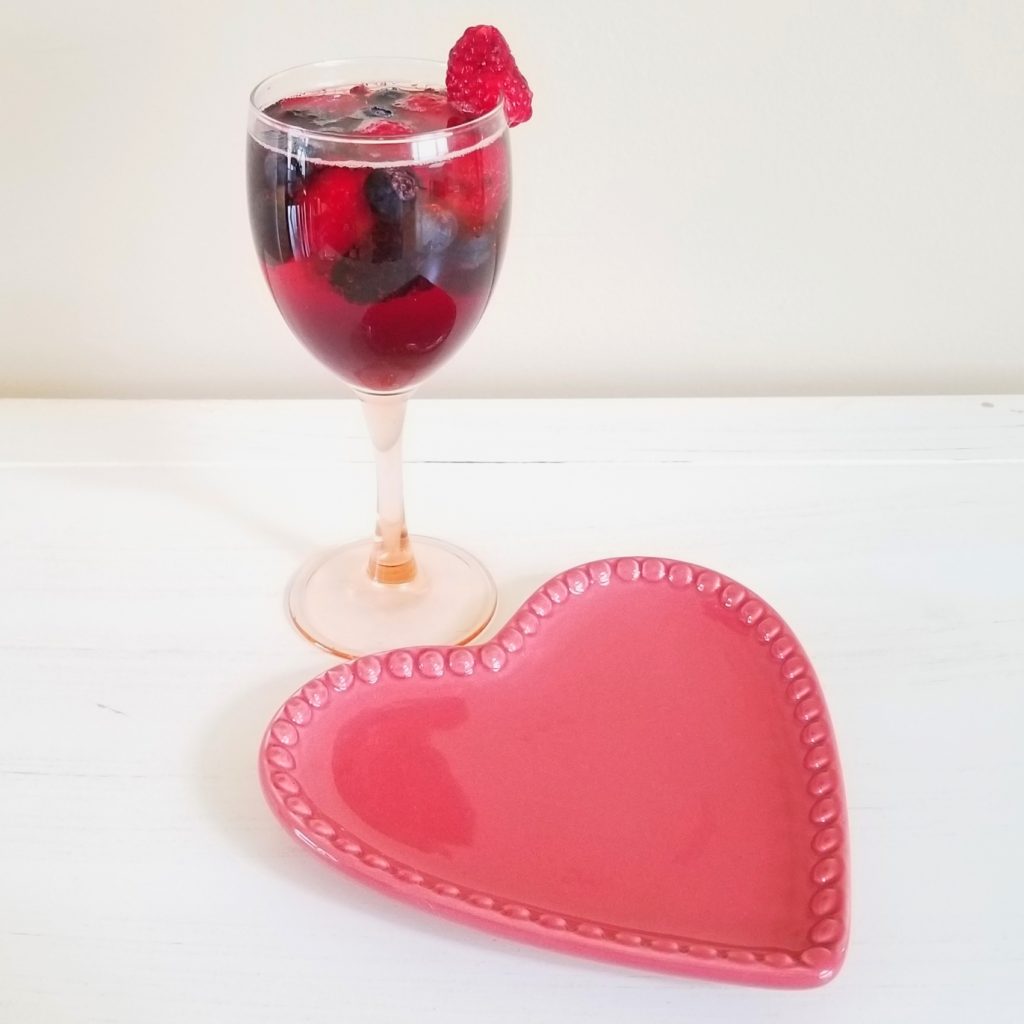 INGREDIENTS
1 ounce red wine
2 ounces mixed berry seltzer
¼ cup frozen berries
DIRECTIONS
Put berries on bottom of cocktail glass and gently mash with spoon. Pour in red wine and seltzer. Add ice and serve.
Calories: 45
Strawberry Pink Lemonade Vodka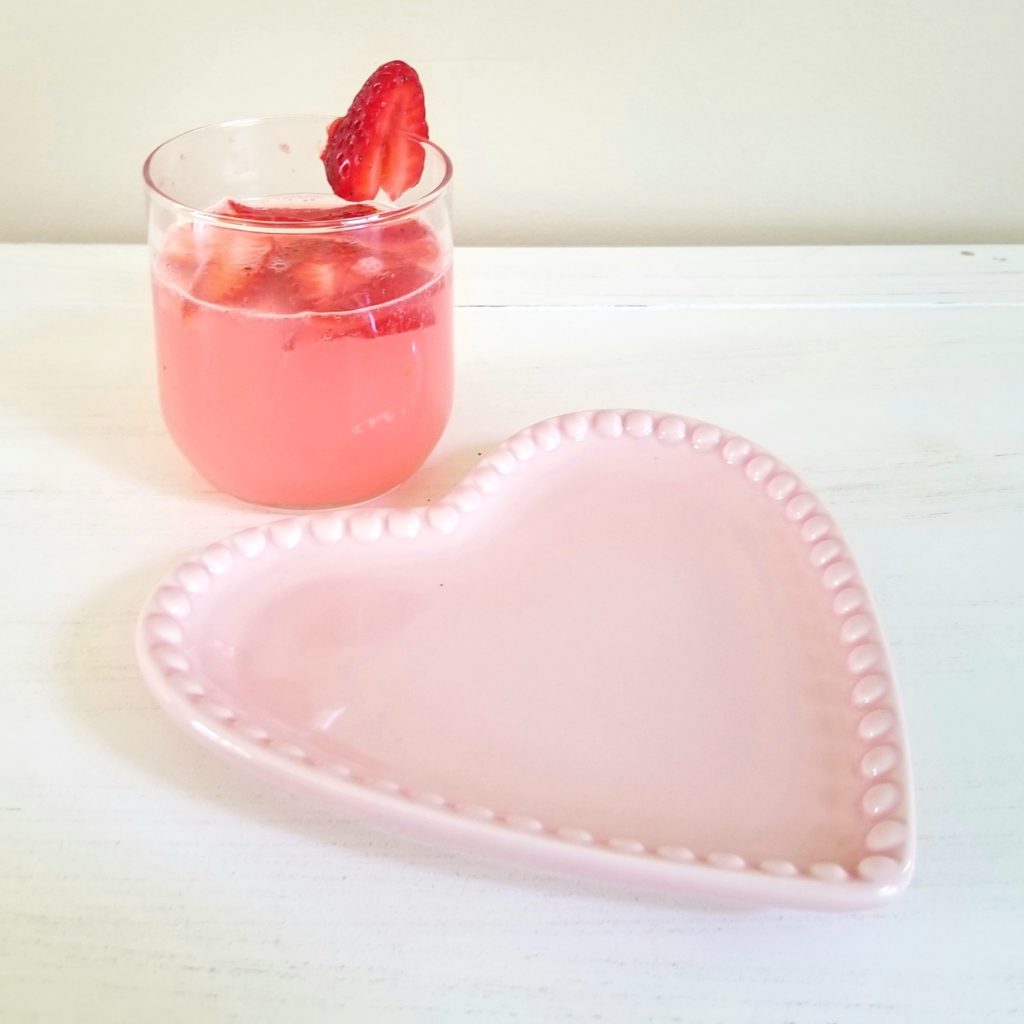 INGREDIENTS
1 packet Crystal Light, Pink Lemonade
4 ounces seltzer
1 ounce vodka
2 sliced strawberries
DIRECTIONS
Mix Crystal Light, seltzer, and vodka together. Add strawberries and stir. Pour over ice and enjoy!
Calories: 85
I love to celebrate fun holidays and Valentine's Day is one of my favorites. There's no reason not to enjoy especially when you can one of these fab four cocktails, each one under 100 calories!
If you're looking for a tasty and healthy Valentine's dinner, this post is for you:
SIMPLE, SEXY SUPPER
WHAT ARE YOUR FAVORITE VALENTINE'S DAY TREATS?