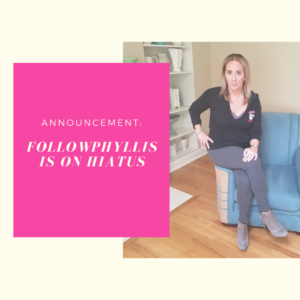 Today, I am sharing some bittersweet news —  I am taking a break from followPhyllis.
This was not an easy decision . . . this platform and you, my followers, have been a joy for me. I have loved sharing with you and learning from you along the way. But, now, I'm at a crossroads in my life. As I approach 70, I'd like to spend some time focused on my family and me. I am due for some change. I am not done growing.
If this past year has taught me anything, it's that we cannot take anything for granted. I don't know what life is going to have in store for me in this next chapter, but I know that I'll be ready for it.
I wish you all health, happiness, and joy. Stay safe and healthy! Continue to fight for and find your most fabulous selves!
Until next time . . .
Xoxo,
Phyllis
Read More