Happy Friday ladies!  I'm so excited for our Spring edition of the Ageless Style Series. We are continuing with our fantastic and diverse group of bloggers all styling a similar seasonal trend in a variety of ways. Our spring theme is DENIM!
Food. Water. Denim. Let's get back to essentials ~ Anonymous
At almost seventy I cannot remember a world without denim. I know when I was really, really young the only people who wore denim were male workers like miners. But boy have things changed. Denim is now a fashion staple for women of all ages. They are worn when hanging out, going to work, and can even be dressy enough to wear formally. And denim is not just for jeans anymore. The denim jacket has become a wardrobe staple for most of us. And there are denim shirts, skirts and dresses. But I am obsessed with denim jeans.
Most of my jeans are blue denim, but I own many colored pairs — white, yellow, emerald green, pink and grey. And just like every other woman, my jeans come in all shapes: bell bottoms, boyfriend, wide leg, and my favorite — the skinny jean.
This is such an exciting post for me because I just love denim. Let's see how the ladies are styling it. I'm starting with me, the oldest of the bunch 🙂
IG: followphyllis
Bio: Hi Ladies! I'm Phyllis, the woman behind followPhyllis.com, a website dedicated to empowering women over 60 to be their best selves. I blog primarily about fitness, nutrition, and motivation but I also love to bring my passion for fashion and beauty to my followers as well. Most women in my age group feel forgotten and I like to remind them of their vibrancy and vitality.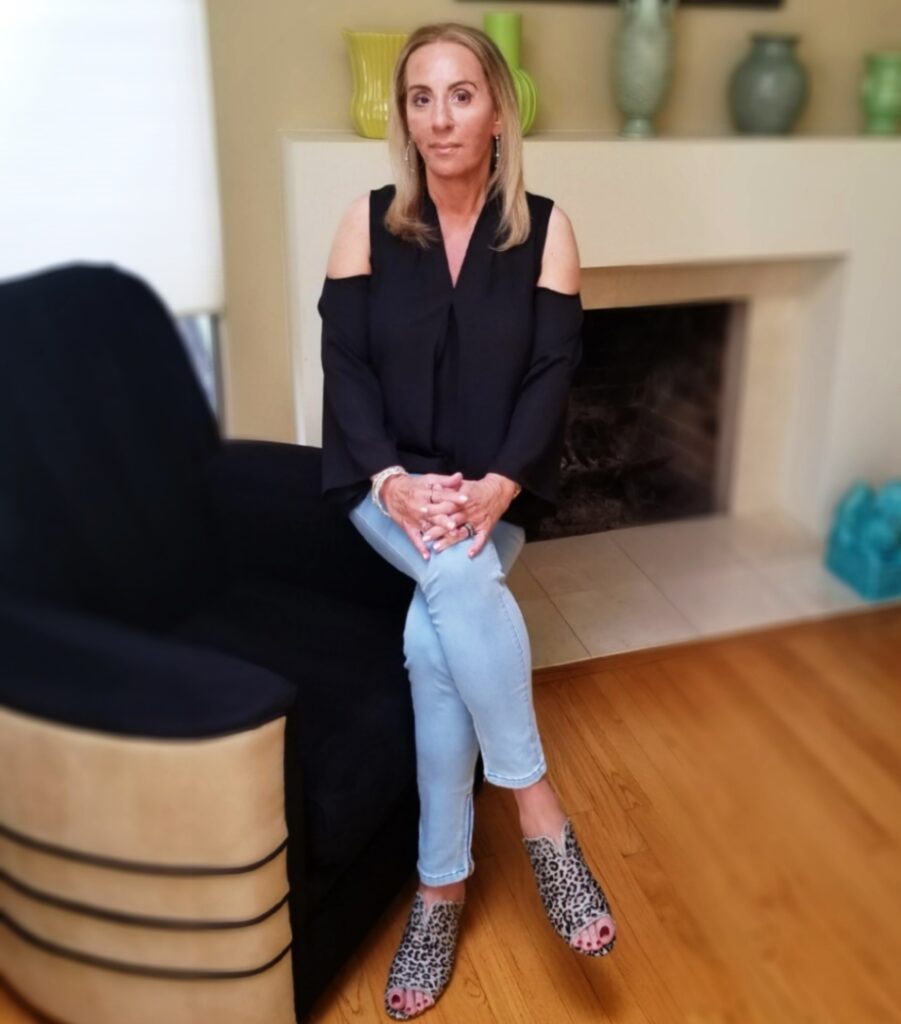 Styling Notes: What I love most about denim jeans is that they're chameleons — they can be adapted to any occasion with the proper pairing. I have many pairs of denim jeans but I definitely have favorites, like the pair I'm wearing in this photo. These fabulous jeans are made with incredibly soft denim in a light wash that screams spring and summer. I purchased these Martha Stewart jeans from QVC last year and I just don't want to take them off. Usually I wear these jeans casually with a tee shirt, but I love to add a pretty top like this beautiful cold-shoulder blouse from Vince Camuto.  Perfect for an outside dinner date. I finished the look with silver bangles and hoops and these fab leopard print slides for a pop of interest.
Styling Tip: Wear what you like! Most of the fashion mags and fashion gurus have stated that skinny jeans are out this year. Well, they're not out for me. My styling tip is to wear what you like, the way you like. Never allow another to dictate your style!
50's Blogger: Betsy of Natty Gal
IG: nattygaldotcom
Bio: Hello, friend!  I'm Betsy, the Cleveland blogger behind Natty Gal, wife to Gavin, and fur-mom to Dolce, our Bichon-Frise pup.  Fun Facts: I'm a capsule wardrobe enthusiast, love adventuring to new countries and experiencing foreign cultures, and am committed to life-long learning and personal growth.  Natty Gal shares inspiration for creating a simple, stylish, and satisfying life via a mixture of lifestyle, fashion, and travel posts. I love to support women that are working toward becoming their best selves.  I'd love to invite you to check out my blog and become a part of the Natty Gal family!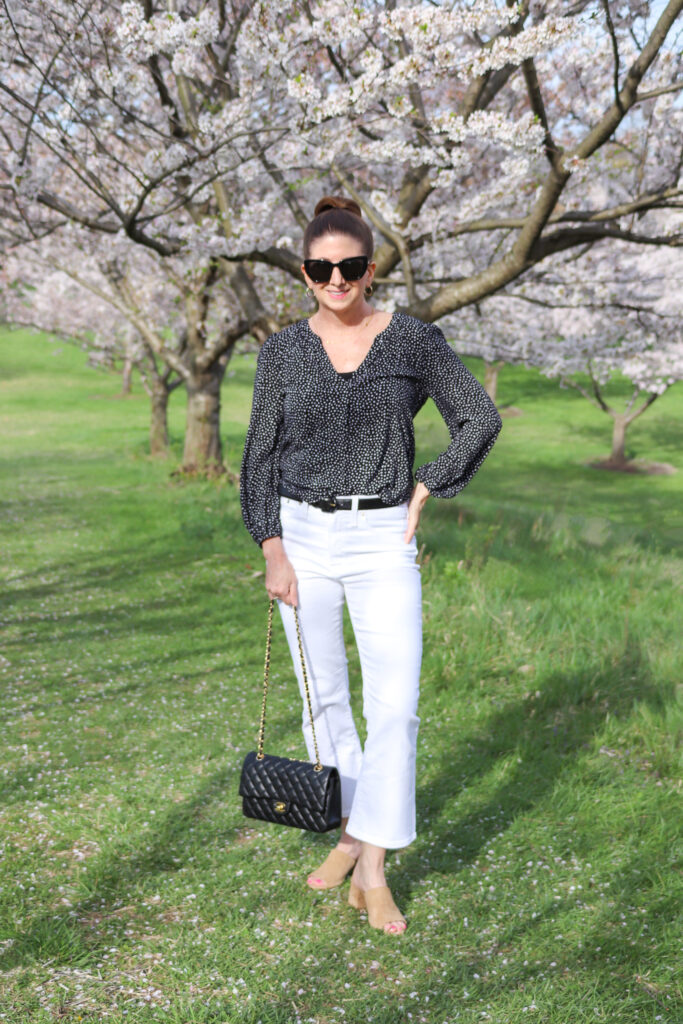 Styling Notes: Happy spring everyone!  I'm back at it again with my Cali demi-boot cut jeans from Madewell, this time in crisp white.  This cut of jeans has been my latest obsession!  They fit true to size and this white pair passes the all-important "no see-through" test.  For a classic black and white look, I paired the jeans with a black tank and layered a leaf-print, puff-sleeve, split-neck blouse on top.  While it's out of stock in stores, it is still available to rent on BR Style Passport (affiliate link).  I've linked similar options in my post. The nude slides nearly disappear on my feet and keep the focus on the rest of my outfit. While black would have worked as well, I prefer the leg-lengthening effects of nude.
My accessories are all black and all linked on the blog: belt, sunnies, and bag. The Chanel classic double-flap handbag in black lambskin was an amazing and much-treasured gift from Natty Guy. While costly, iconic handbags often hold their value (and sometimes even appreciate) over the years. If you love the look but hate the price tag, I've linked some look-for-less options on the Natty Gal blog.
IG: prissymissydoll
Bio: For those new to my blog, I'm Lesa, better known as Prissy Missy. I am the misfit, quirky fashion-obsessed enby from That Misfit Mama Bear Life With Prissy Missy. When I am not empowering or encouraging others with fashion and flair, I can be found with copious amounts of coffee while helping others with their homeschool journey. I may be a bit eccentric, but hey, that's what makes life interesting, right?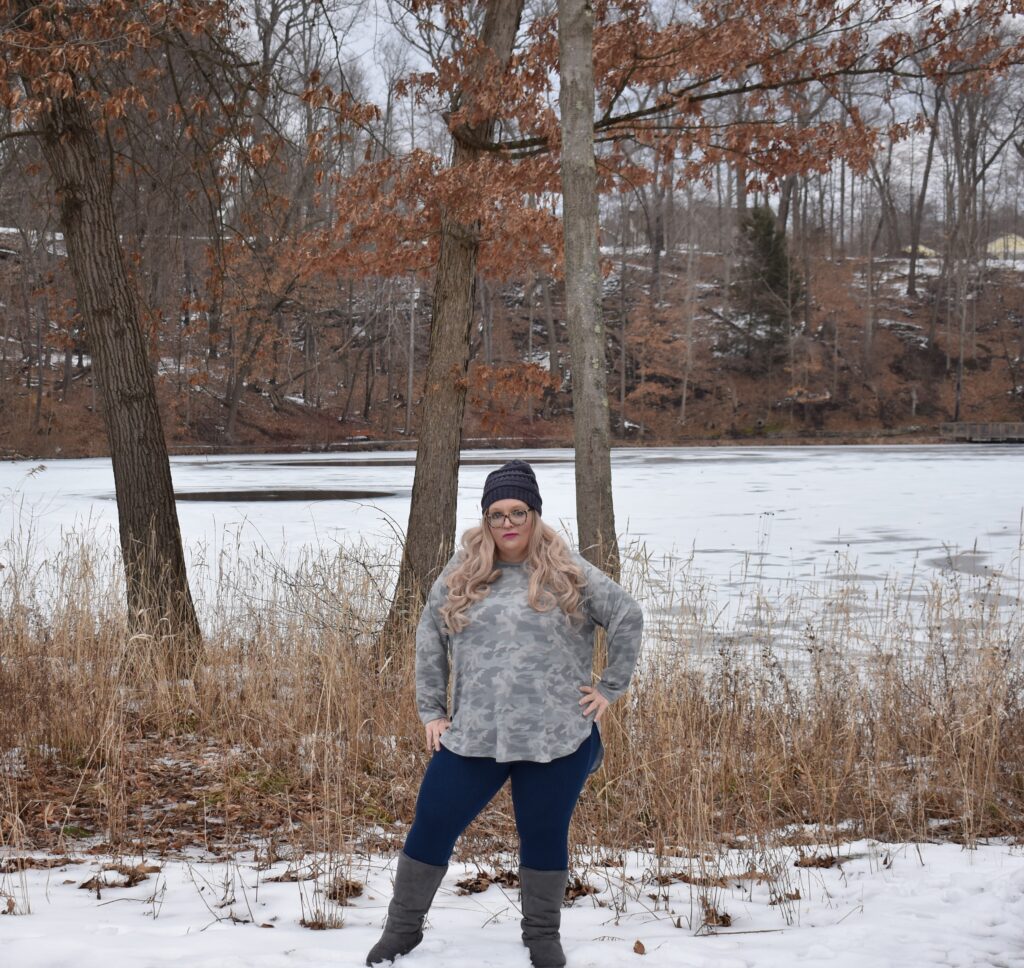 Styling Notes: When you think of denim, you think jeans and jean jackets, right? While my denim jacket collection is still quite functional and impressive, I might add (Okay, so I have a small obsession with Torrid Denim jackets), my jeans selection is pretty much non-existent at the moment. I had a baby about six months ago, and with being busy with the baby and breastfeeding, I weigh less now than I did before I got pregnant. Needless to say, a large portion of my denim collection is now in my consignment pile. 
However, I still like to wear jeans and still like the skinny jeans look, no matter what's been said about them on social media lately! So I found some really cute denim jeggings that pull up instead! These are great for weight fluctuations as the elastic works with you if you are losing weight or is forgiving if you put on a few pounds. Needless to say, these are a must have wardrobe staple!
IG: Styled_by_Stacy
Bio: Hi Friends! My name is Anastasia (Stacy) and I'm the fashion guru behind Styled by Stacy.  I'm a lover of everything about the fashion industry from it's unique designs and art to its ever changing atmosphere. I started my blog because I wanted to share my love of fashion, creativity, and my style with people everywhere. Styled by Stacy offers trend styling, my fashion favorites, and a love for my city, The CLE!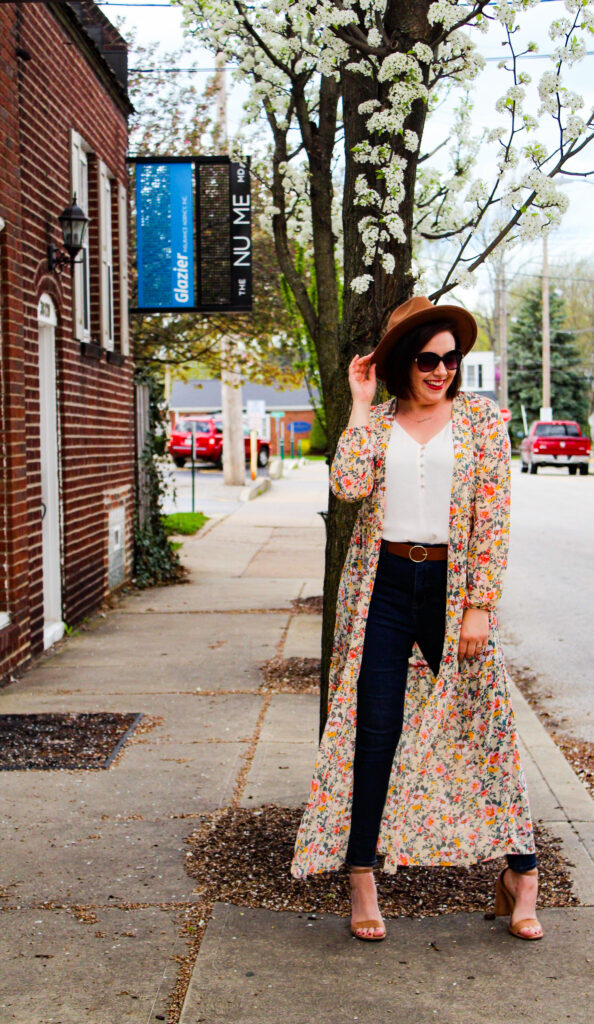 Styling Notes: Recently on social media Gen-zers have started the great denim debate, favoring straight denim over the super skinny jeans millennials know and love. It's so crazy how something as basic as denim is causing such a dispute. That's why for this month's Ageless Style post I was interested to know where every Ageless Style gal stood when it came to their favorite cut of denim. 
For me, I'm a skinny denim girl till I die!! Number one reason, I don't care what anyone else says, they are the best denim to pair with any shoe!! I know there are people who will disagree, but I've tried a flat on with my straight denim and my skinny denim and it just hits differently with the skinny!! 
Styling Tip: Whatever your denim choice, remember to always wear what makes you feel comfortable and beautiful! Denim is such a great classic piece, you really can't go wrong. Buy a cut that suits you and your style. For me, that's skinny! If you need any skinny denim outfit inspo hop on over to my insta, I'm constantly wearing them on the feed!!
IG: cincitychic
Bio: Hello! My name is Taylor and I am the Content Creator for the lifestyle blog CinCityChic. CinCityChic encompasses fashion, beauty, and lifestyle topics. I am passionate about cultivating creative inspiration to help others boost their confidence. Cincinnati is home and I incorporate upcoming events, local stores, and my personal recommendations within my blog about the amazing 513. As an explorative and fun-loving millennial I am still finding my own path in this world. CinCityChic is my escape and journey that I enjoy sharing with others!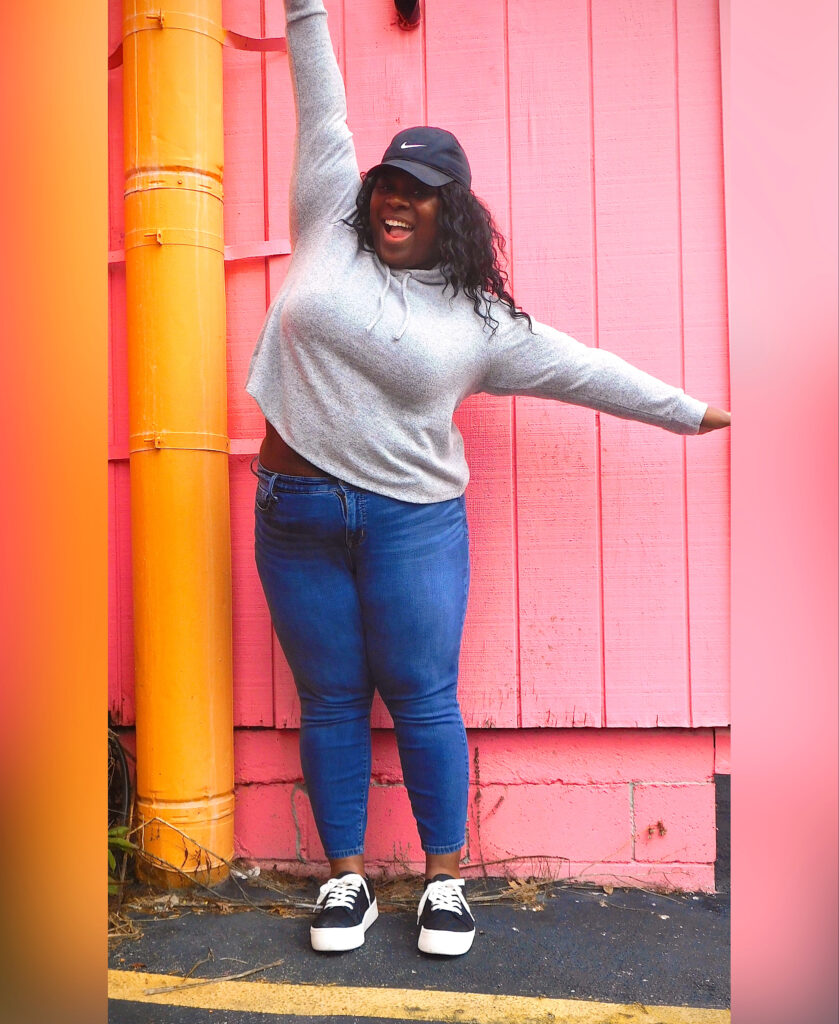 Styling Notes: Happy Spring! Spring here in Cincinnati has been all over weather wise. That's why for this series I am happy to showcase my denim look. Of course denim can be worn anytime of the year. However, as we transition in weather, I believe denim is a great way to alternate between those cold mornings into warmer evenings. 
I styled my look with a simple grey sweater from Target and jeans from Torrid. I pray high waisted jeans never go out of style. If they do, oh well, they're my go to look! Torrid has one of my favorite styles of jeans for plus sizes. They can be a bit pricey but definitely worth the price, if you want a pair of jeans that'll last! 
This look is effortless but still stylish. It's my jump into spring and ready for summer look! 
OTHER DENIM LOOKS I LOVE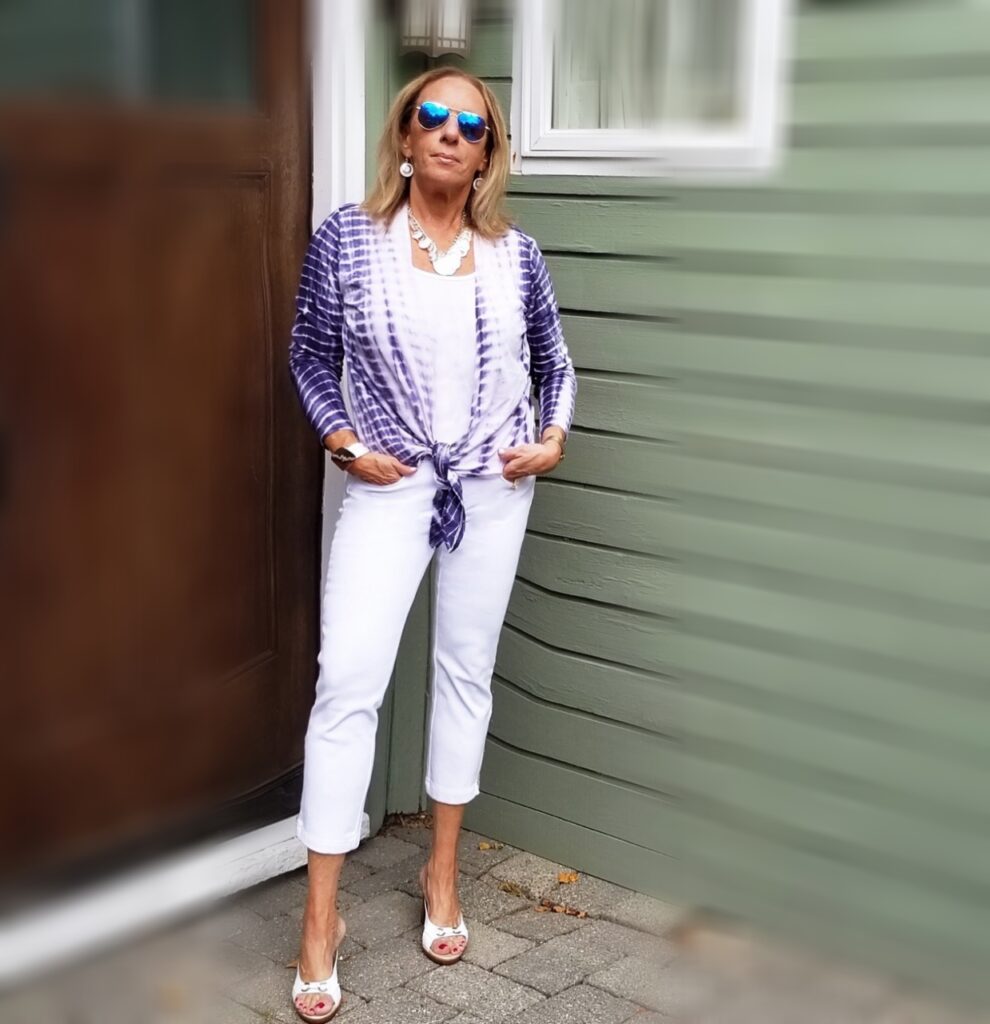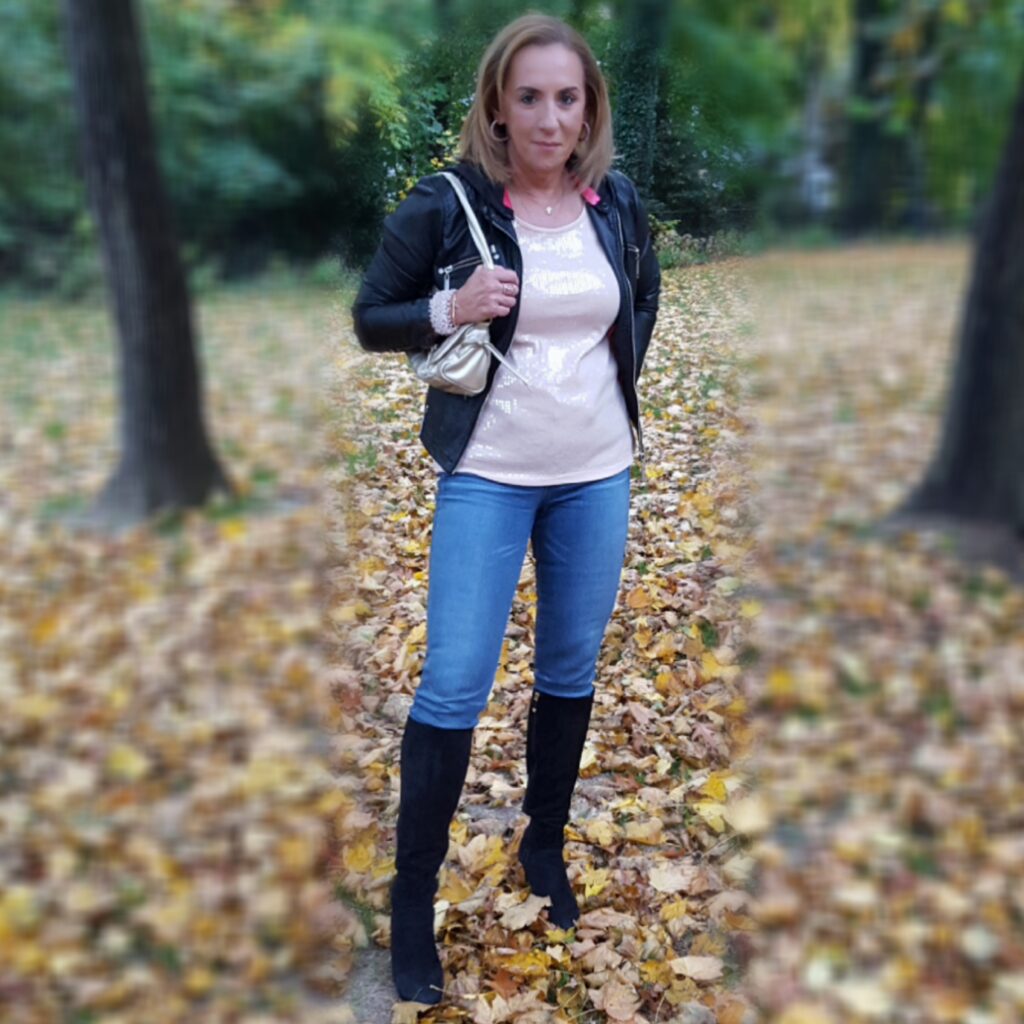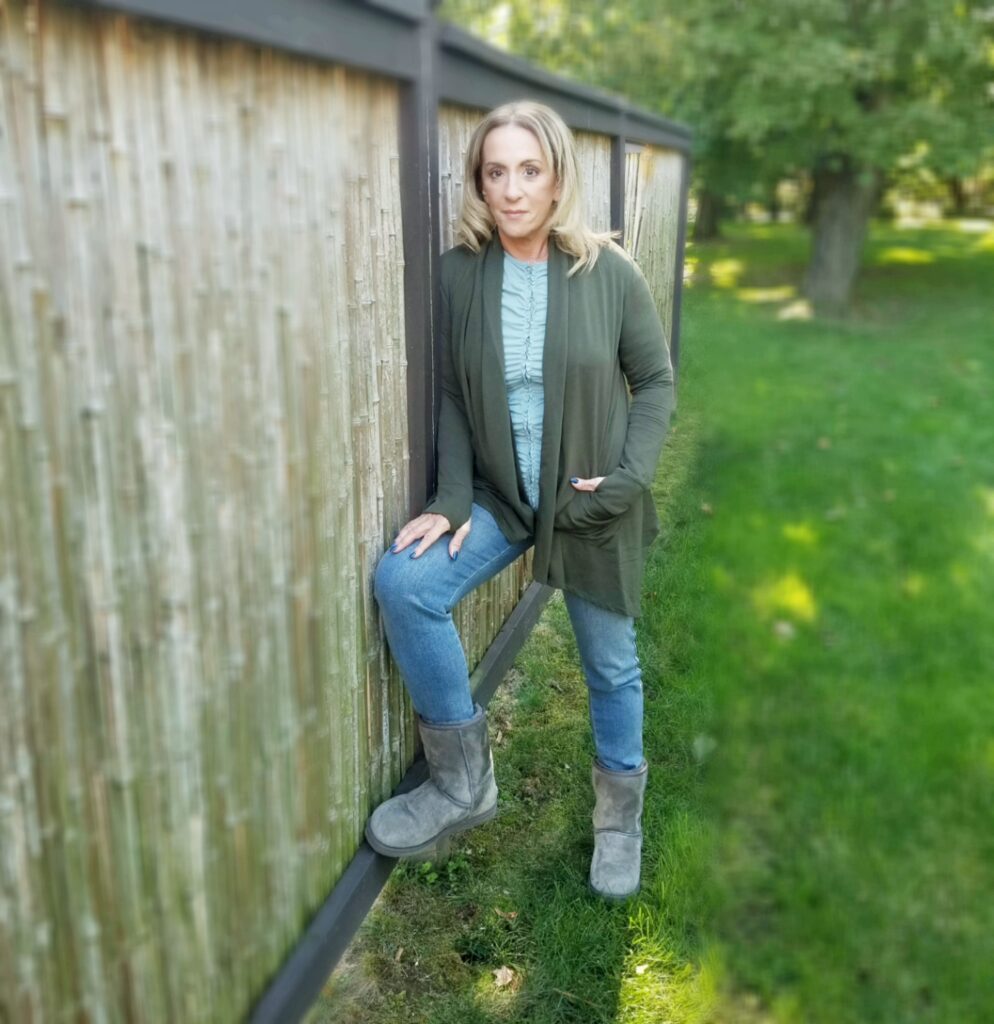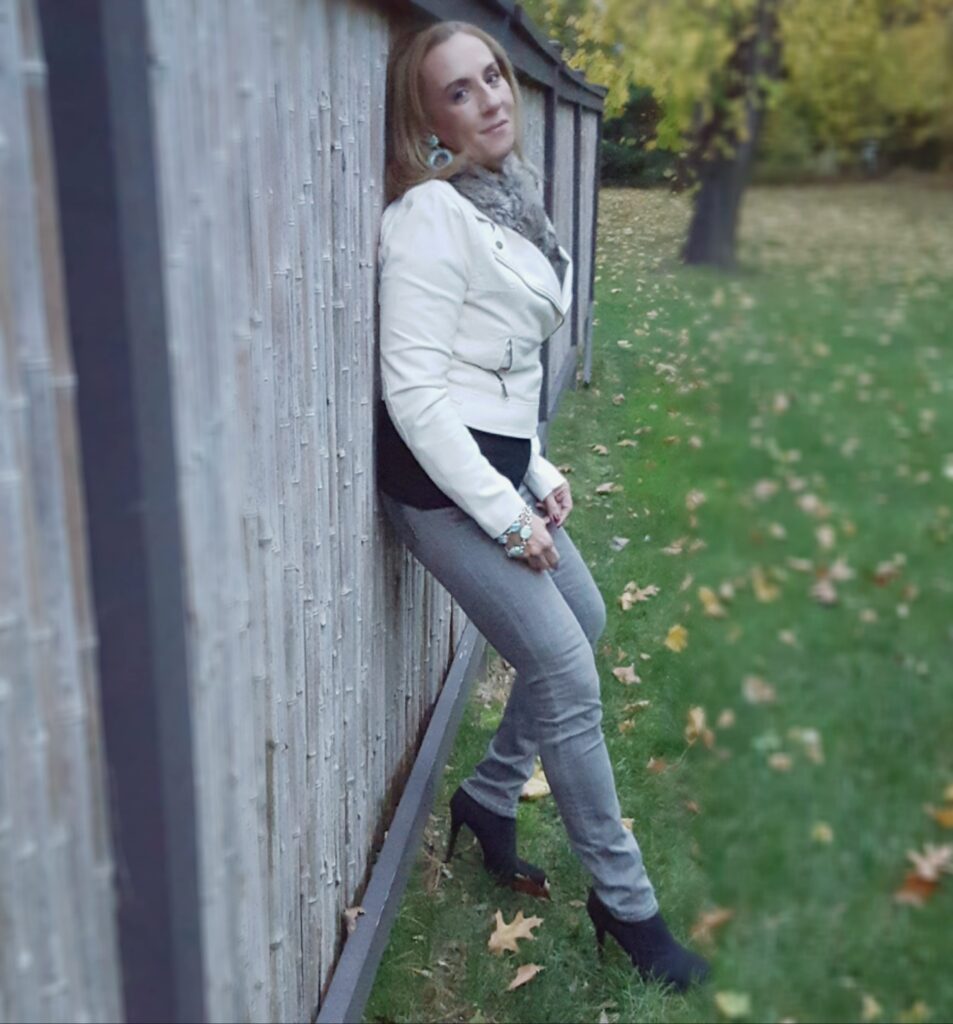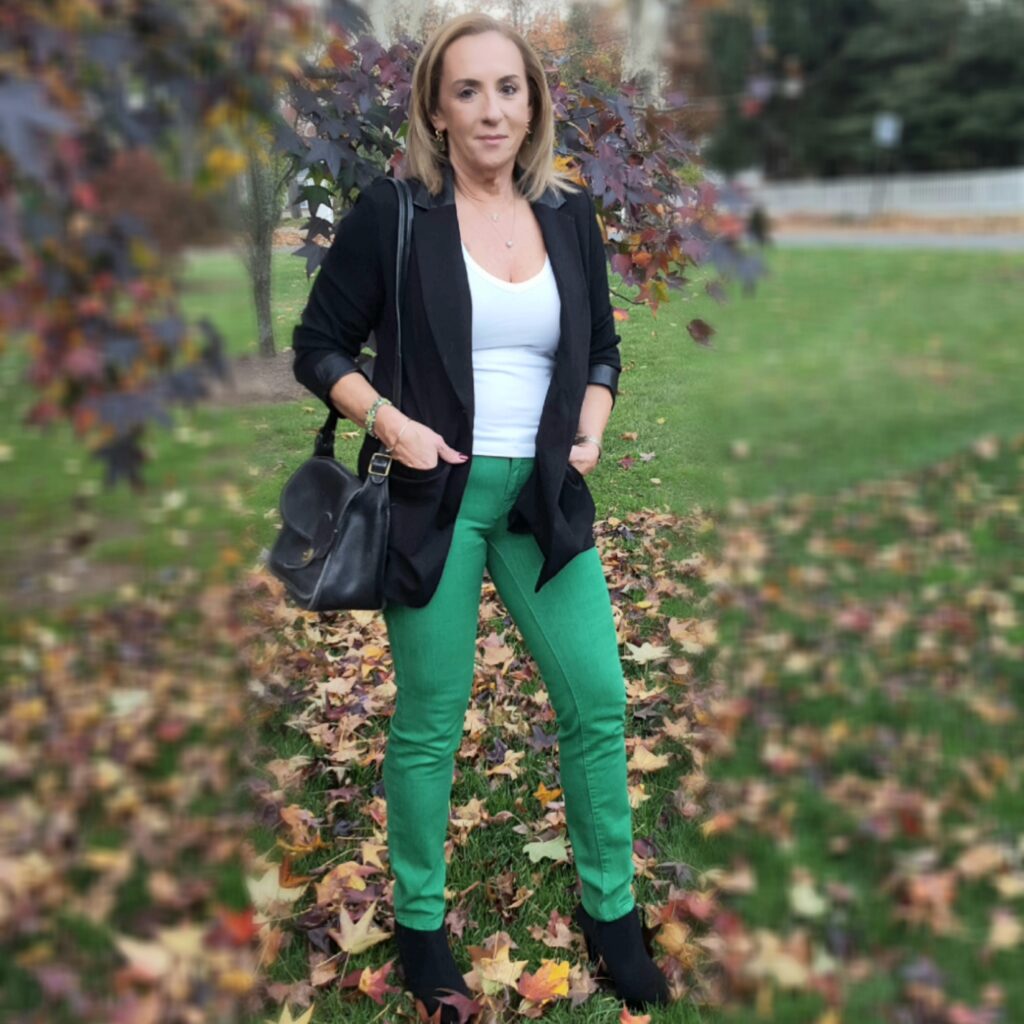 FINAL THOUGHTS
Trends come and go but one thing always remains constant: women of all ages want to look current and they want to look good! Any style can be tailored to a woman's age and body shape so it's important to think outside of the box! Remember to have fun!
If you missed the previous posts of the Ageless Style series, read them here:
Ageless Style: Go for the Gold
Ageless Style: Florals for All Ages
Ageless Style: Sizzling Summer Accessories
Ageless Style: Take a Walk on the Wild Side
Ageless Style: How to Wear White in Winter