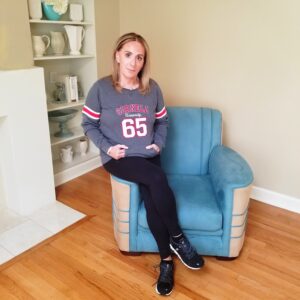 Happy Friday ladies!  I'm so excited for our first 2021 post of the Ageless Style Series. We are continuing with our fantastic and diverse group of bloggers all styling a similar seasonal trend in a variety of ways. Our winter theme is SWEATSHIRTS!
"I saw a woman with a sweatshirt that said Guess on it. Thyroid problem?" ~ Arnold Schwarzenegger
I love sweatshirts. They are, and have always been, a staple in my wardrobe.  A grey heather crew neck and a grey heather zip up hoodie are my signature fashion statement. What I love best about sweatshirts is that they are just so comfortable! With the increased popularity of leisure ware, I don't think anything can replace the sweatshirt.
Read More