I have been asked many times what are the most effective ways to tone over fifty thighs? Women want to know the best exercises to do, how many sets should be done, and how often to exercise. There are a million different ways to tone legs, especially for women over fifty. I love to work my legs because I hate how saggy my middle-aged legs are naturally.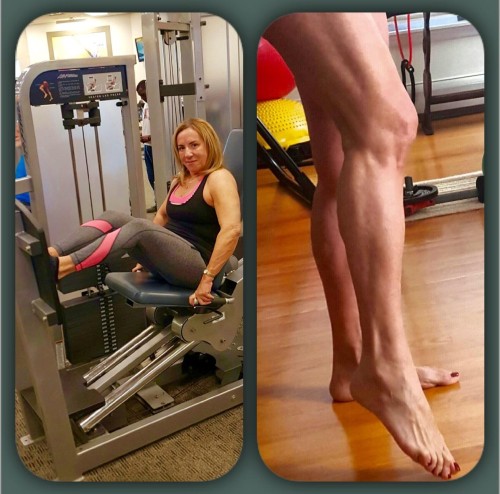 I work my legs  both at the gym and at home. At the gym I like to use the leg press, quad and hamstring curl machines, and then I do the same series I do at home: plie squats, single leg stationary lunges, step ups and some variation of a squat.
The key to nice legs when you're over fifty is consistency. You really need to exercise your legs 1 – 2 times a week. Also, most cardio equipment like the treadmill and elliptical also work your thighs. Coupled with a good  nutritional program any woman over fifty can have better toned thighs if she puts in the time and effort.
For great at home workouts watch my Legs & Butt videos:
No More Jiggle: Over 50 Legs & Butt Workout
Legs and Butt
and read my post:
Why You Should Squat: 2 Easy Moves to Try.