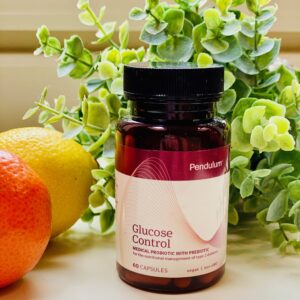 Sponsored by Pendulum
How I eat, how I exercise and how I live my life all revolve around my commitment to my wellness.
I'm focused on remaining healthy and maintaining a strong metabolism and healing as I age. I gravitate toward products and brands that elevate my efforts. Too many companies out there make false claims to make clean products that drive real results. The sad truth is that those same companies are often preying on consumers' vulnerabilities.
When I find a company that holds the same values as I do AND creates products with clinically-proven results, I know I've come across the real deal. That is why I was thrilled when I was approached by Pendulum, a cutting-edge company dedicated to making people healthier through microbiome-targeted natural solutions.
Read More