Sponsored by Pendulum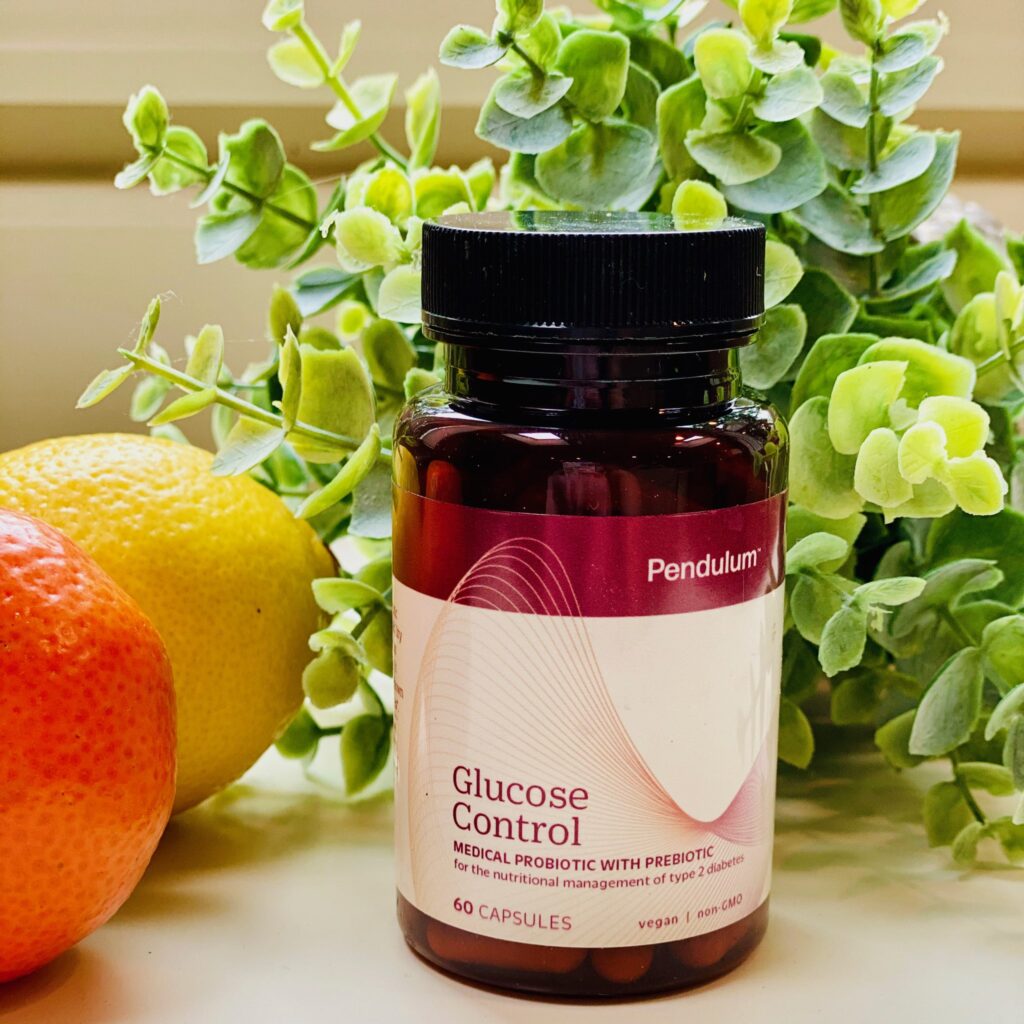 How I eat, how I exercise and how I live my life all revolve around my commitment to my wellness.
I'm focused on remaining healthy and maintaining a strong metabolism and healing as I age. I gravitate toward products and brands that elevate my efforts. Too many companies out there make false claims to make clean products that drive real results. The sad truth is that those same companies are often preying on consumers' vulnerabilities.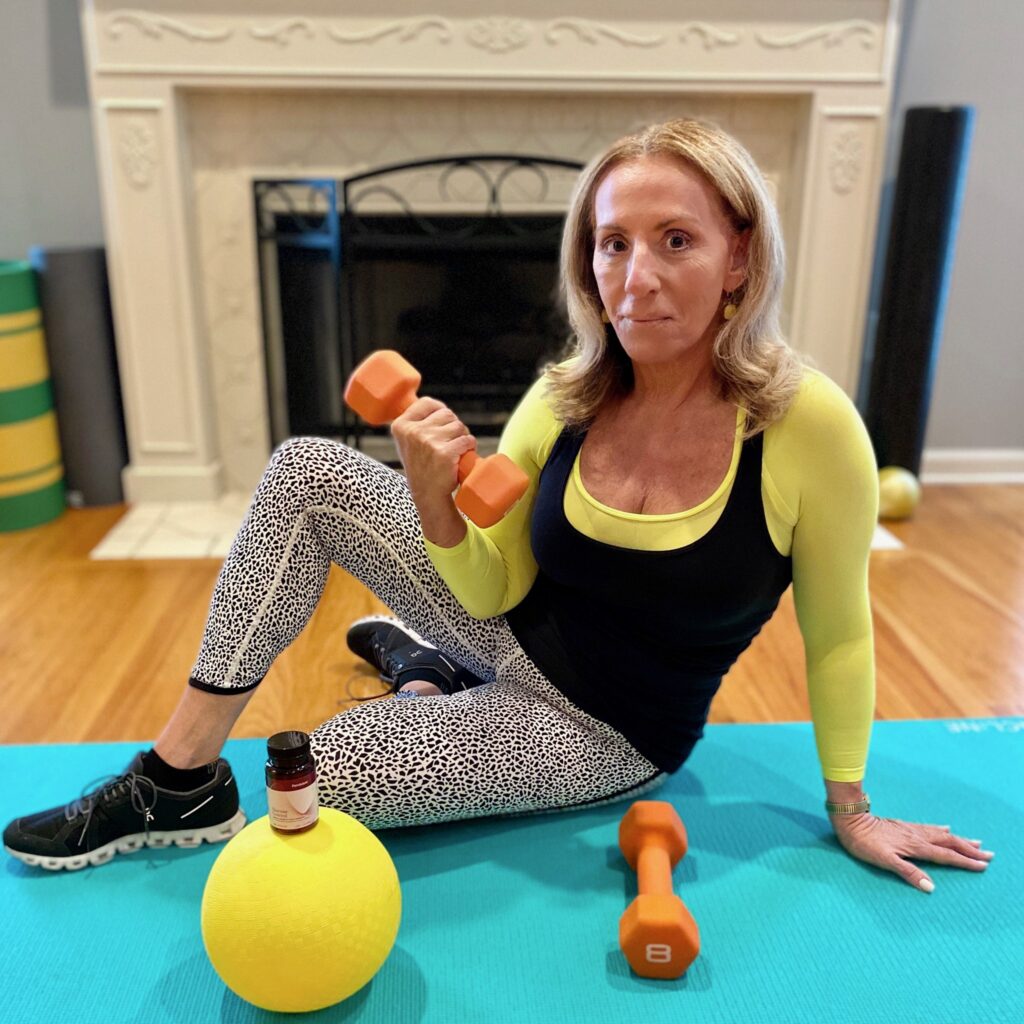 When I find a company that holds the same values as I do AND creates products with clinically-proven results, I know I've come across the real deal. That is why I was thrilled when I was approached by Pendulum, a cutting-edge company dedicated to making people healthier through microbiome-targeted natural solutions. They reached out to me regarding a new product called Pendulum Glucose Control – a probiotic clinically shown to lower A1C and blood glucose spikes through the gut.*  Their clinical trial was published in the journal BMJ Open Diabetes Research & Care. The trial results showed a 33% decrease in blood sugar and a 0.6% reduction of A1C in people with type 2 diabetes* (compared to placebo), though the probiotic can be taken by anyone concerned about their body's ability to process sugar and fiber.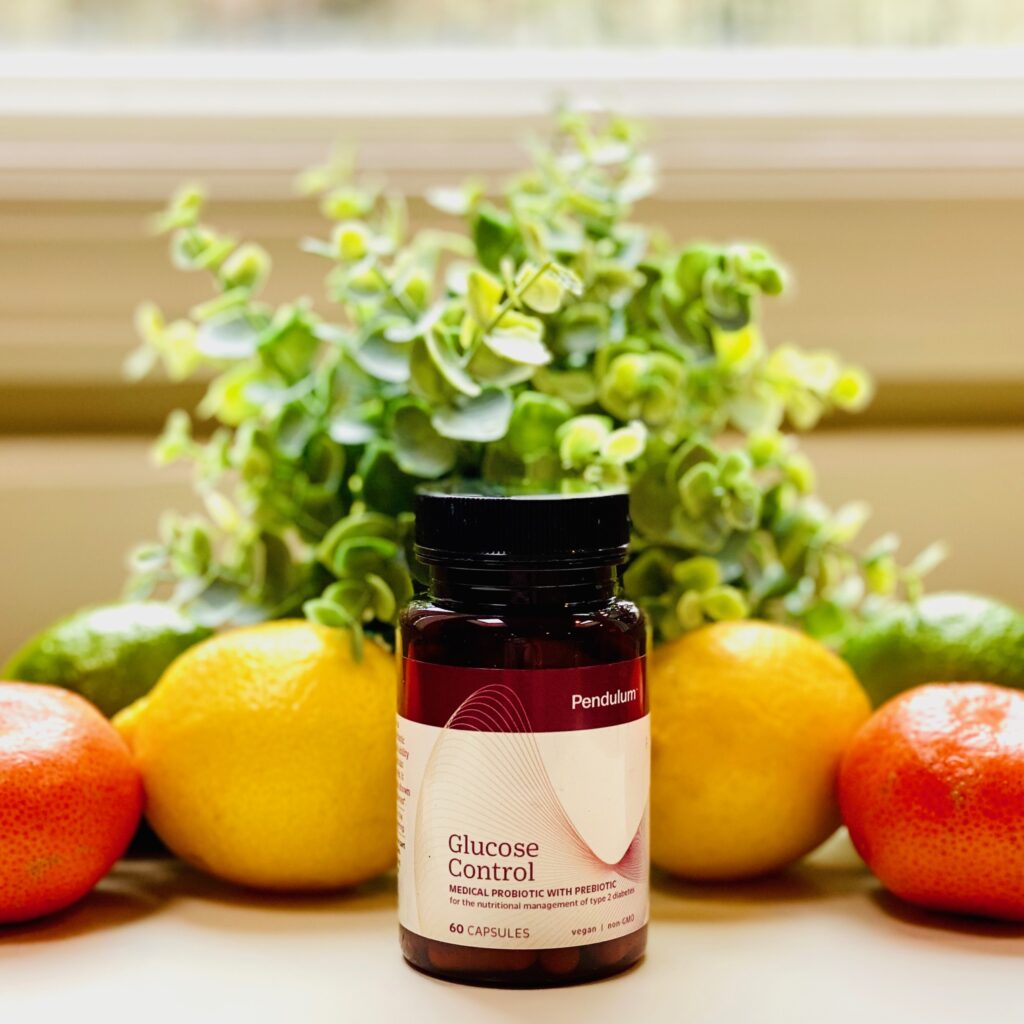 Patients with type 2 diabetes are usually instructed to maintain a healthy weight and follow a low-carb/high-fiber diet to manage blood sugar levels. In fact, fiber has been proven to slow one's absorption of sugar levels. However, it's often difficult for these same patients to metabolize fiber – which is where Pendulum Glucose Control comes in, as it contains gut-restoring bacteria to help people with type 2 diabetes effectively metabolize fiber, thus controlling their blood sugar levels.* The best part is that Pendulum Glucose Control is a natural way to lower blood sugar!*
Why would I be interested in a probiotic for diabetes? The purpose of Pendulum Glucose Control resonated with me for several personal reasons:
My mother had type 2 diabetes. As I've shared in past blog posts, I adored my mother. Unfortunately, she died of a heart attack at the age of 53 and her diabetes was a big contributor. Her health struggles have inspired me to take my wellness into my own hands.
My husband also has type 2 diabetes. It is a huge part of both of our lives. I know the importance of incorporating the right foods and supplements into his daily routine to achieve optimal health. I also make sure he incorporates exercise into his schedule to ensure he stays at a good weight, which is vitally important for diabetics. And, monitoring blood glucose levels and A1C measurement is also important.  Even so, we are always on the hunt for how else to lower his blood sugar without medication.
Finally, I've experienced stomach issues myself. Maintaining a healthy microbiome balance and gut health can greatly impact your overall sense of wellness. I know firsthand a good probiotic can quite literally transform the body by relieving inflammation, regulating digestion and minimizing bloating. The fact that Pendulum Glucose Control can help my body metabolize fiber to improve my overall metabolism AND help to regulate blood sugar levels, all the while being Non-GMO Project Verified, vegan, dairy-free and gluten-free, is a game changer.*
All the above is why I was incredibly excited to try Pendulum Glucose Control!
As soon as my probiotics arrived in the mail, I tore them open and have made them a staple in my daily routine. I take them twice daily with food, per the instructions.
The result? Normalized glucose levels and enhanced digestion for starters! I feel that the overall inflammation and bloating in my stomach has subsided, as well. I am more in-tune with my body, which fuels my workouts and ability to stick to a healthy diet.
To all my fellow groovy gals (us women in our 60's and beyond who are committed to living a healthy and full life) Pendulum Glucose Control could be the missing puzzle piece to your daily routine.*  Take advantage of this promotion, which is exclusively for my followers, and get 30% off your first month of membership with code PHYLLIS30
If you give it a try, please share your experience in the comments section below!
*Consult your physician as part of your total diabetes management plan. Results may vary from person to person.
*A nutrition study demonstrated a significant reduction in A1C and blood sugar spikes in people with type 2 diabetes. The study was randomized, double-blinded, placebo-controlled, and across multiple sites in the U.S.
This is a sponsored post but all opinions are my own.