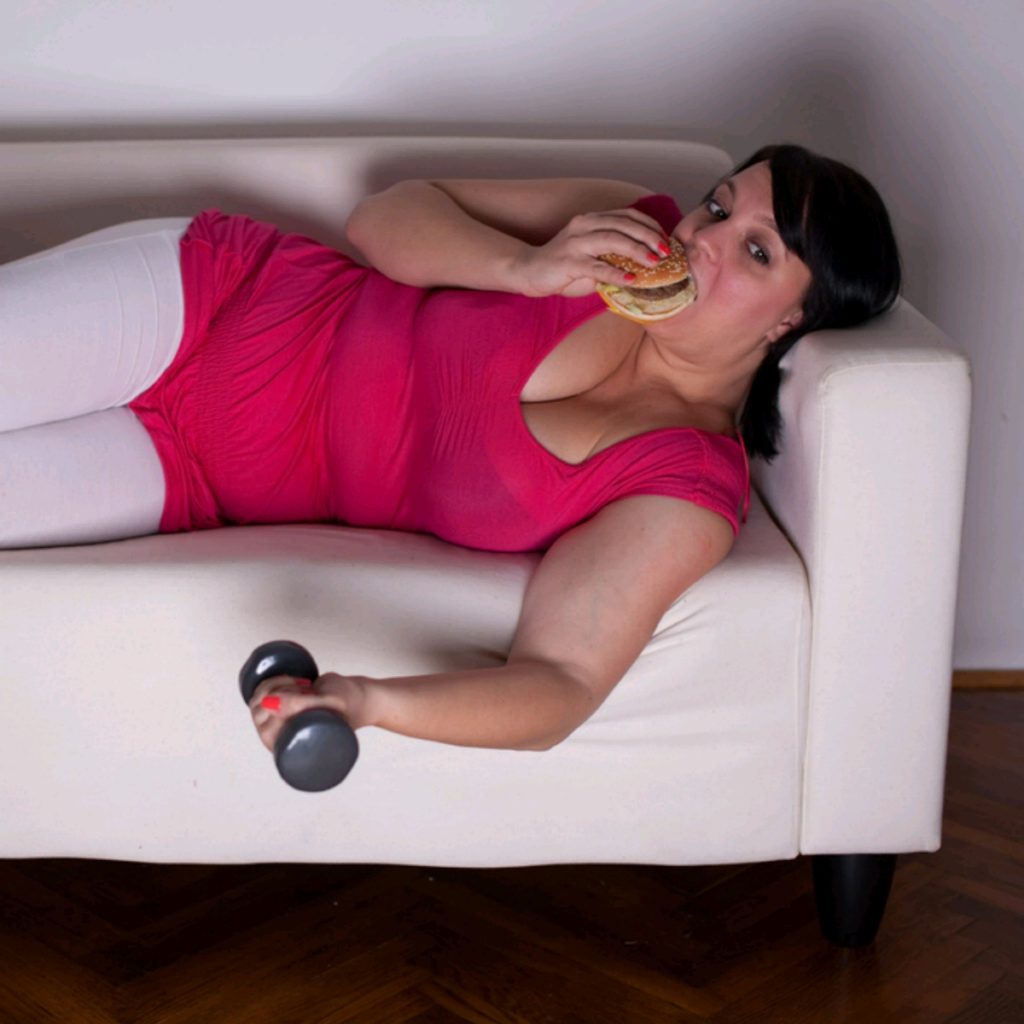 Regardless of what the numbers on the scale or the label of your pants say, beginning an exercise program can be daunting. If you're reading this post, it's because you're interested in taking control of your life and embarking on your own wellness journey – and that, ladies, is 75 percent of the battle!
Accountability, coupled with the right exercise routine, can transform your life. If you allow yourself to overcome the fear that many of us feel at the beginning of this long road, you will reap the rewards – mentally, physically and emotionally.
follow along with me...
Here are seven sure ways to get your fitness routine going, regardless of how overweight or unsatisfied you are with your current state:
1. Calculate Your BMI. Yes, this part is scary! I'll admit that learning your exact body mass index (BMI) can be a hard pill to swallow. However, it's a healthy dose of reality and will allow you to set attainable goals for yourself. This is the first step in working towards a healthier lifestyle. There are quite a few free tools available online. I recommend The National Heart, Blood and Lung Institute calculator.
Once you have your results, you can get to planning!
2. A Schedule is a Girl's Best Friend.  On the first day of your new fitness regime, note your weight and BMI in your calendar. Now let those numbers leave your mind!
Mark three days a week for the next month in your calendar that will be dedicated to exercise. At the start of the next month, note your new weight and BMI index in your calendar. As you start your second month of exercise, up the ante and commit to four days a week.
Do not allow the results from your first month or two of exercise to disappoint you. This is just the beginning!
3. Incorporate Weights From the Beginning.  One of the most common mistakes women make when trying to lose weight is focusing strictly on cardio. While cardio is an excellent source of exercise and has dozens of positive effects on the body and mind, weight training really helps women build muscle, tone up and increase strength and stability. Start slow, but be sure to incorporate weights into your routine from the get-go. You won't regret it!
4. Get Walking!  The power of establishing a consistent walking routine goes unrecognized by so many! Don't be overwhelmed by all the trendy workouts and intense routines you see on TV and at the gym. Get your start by walking, which can easily be done at any time, anywhere! You can speed walk, use weights, explore new routes and trails – all the while getting your metabolism running and burning off excess calories. Keep things consistent and you'll see some serious results. The best part? You'll build muscle and increase your stamina, which will pave the way for different forms of exercise.
5. Dive Right In. Did you know that exercising in the pool has a unique benefit for those who are carrying extra weight? Water offers an unparalleled level of buoyancy and resistance that makes for an effective and pleasurable workout. In fact water-based exercise is ideal for people who are 50 pounds overweight. So, get in the pool! Whether you're simply treading water or getting into water aerobics, you can work your whole body while enjoying the perks of a refreshing pool.
6. Water, Water and… Water!  I've mentioned it in previous posts, but proper water intake is huge for weight loss. This is especially true when it comes to starting a new exercise routine.  It's the oldest trick in the book – be sure to drink at least eight 8-ounce glasses of water on a daily basis. This can help speed up your metabolism and flush out toxins.
You'll be sweating more now than ever before, so don't allow yourself to become dehydrated. Drink, drink, drink- and no ladies, I don't mean your Pinot Grigio.
7. Love Your Journey.  Believe it or not, this is the hardest item to cross of your list as you begin exercising. There's a lot of pressure on women to maintain a slim figure. What the world seems to forget is that there are dozens of factors, both biological and environmental, that effect women's' weight as they age.
Just because you're overweight doesn't mean you should be hard on yourself. As a woman, you ARE fabulous at any size and I truly salute you for recognizing that you'd like to live a healthier life. Practice self love along the way – it makes things easier, I promise!
Ladies, as you get moving, remember just one thing – regardless of where you are when you start your journey, you can and you will make a difference in your own life with exercise.
Have you recently begun exercising while overweight? We'd love to hear about your experiences in the comments below.
Looking to break into weight training? Then this post is for you: QUIT WAITING! FIVE WAYS WOMEN OVER 50 CAN START WEIGHT TRAINING.