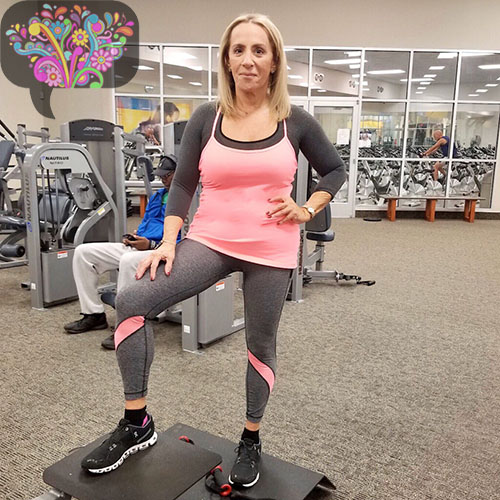 Things inevitably change as we transition into our sixties. For many of us groovy gals, we enter the decade with new experiences, and likely some new aches and pains, too. In order to maintain a consistently healthy lifestyle, we have to adjust our diets and exercise to accommodate this next phase in our lives. Here are five ways to find a fitness routine in your sixties and beyond.
follow along with me...
ONE: REFLECT ON WHAT YOU LOVE
Think about all the different types of physical activity you've tried and identify what you have enjoyed the most. For me, this was easy – I've always had a love affair with lifting weights. It's the one form of exercise that has consistently been rewarding throughout all phases of my life. It is the main reason I'm in the fitness arena and it's something I am actively passionate about, so I knew that I wanted to stay with it as I age.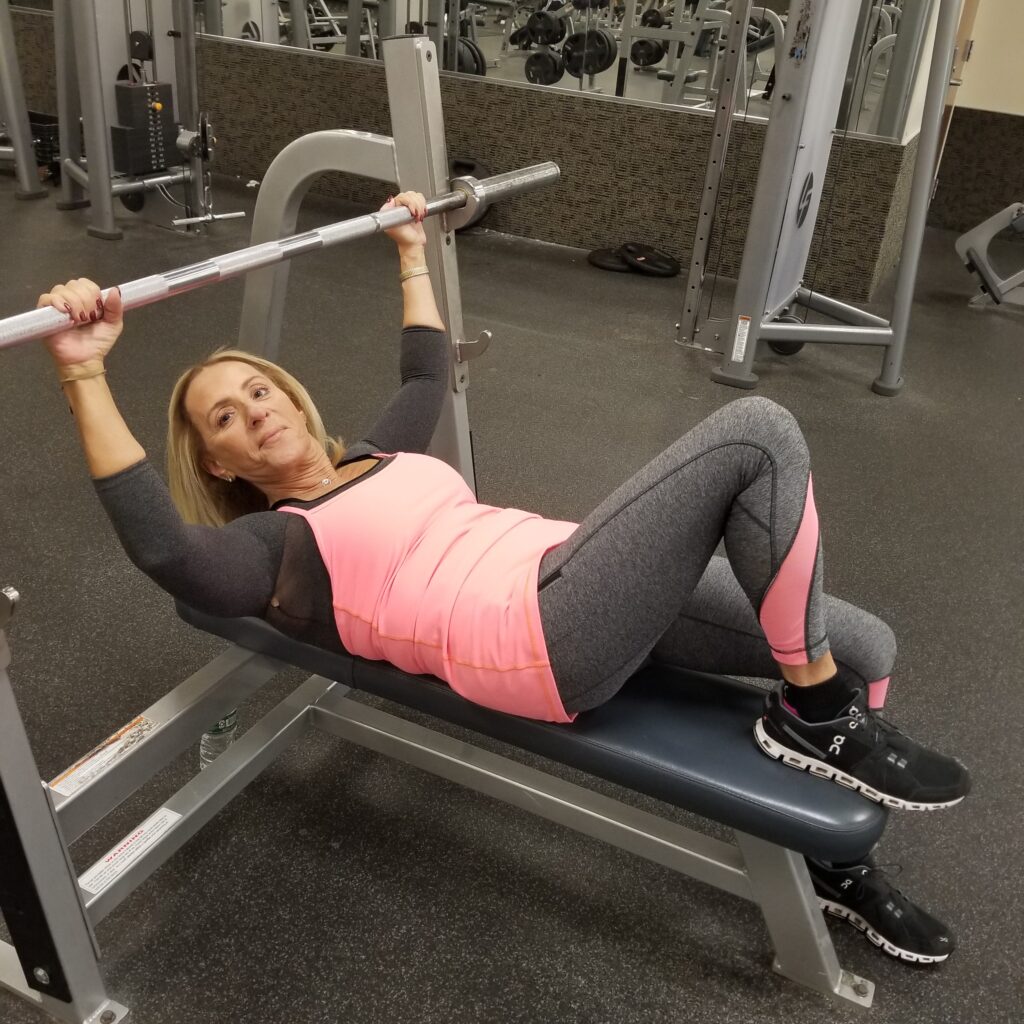 TWO: MODIFY, MODIFY, MODIFY
So, you've found your favorite type of physical activity! Maybe you're a weight lifter like me, or perhaps you're a runner at heart. Whatever it is, this next step is crucial – come to terms with the fact that there are going to be days or periods of time where you'll need to modify your routine. I'm not able to lift the exact same way that I could when I was in my thirties or forties. But you can bet your bottom dollar that when I lift now, I'm just as serious about it. I challenge myself responsibly, always listening to my body and knowing my limits.
THREE: TALK IT OVER
It's never a bad idea to check in with your doctor. They will help you set your expectations and account for any medical issues you should keep in mind when exercising. It's not about limiting yourself; it's about making smart decisions around your fitness so that you can sustain your workouts and choose the right fitness routine when in your sixties and beyond.
FOUR: TRY SOMETHING NEW
It's great to find something you love and practice it consistently. While I look forward to my regular weight lifting, I incorporate other forms of exercise into my routine – this is because I want to work different muscle groups, and allow my body the necessary time to recover.
A great way to decide on new workouts to try is to sign up for fitness classes. There are even programs dedicated to our age group. In fact, in October, I attended an event sponsored by UnitedHealthcare to learn about all of the options available through Medicare. I was so excited to hear about Renew Active, a program that grants qualifying members access to participating fitness location for both local and national options and group fitness classes at no additional cost. These are great options for us groovy gals to stay committed and try new things!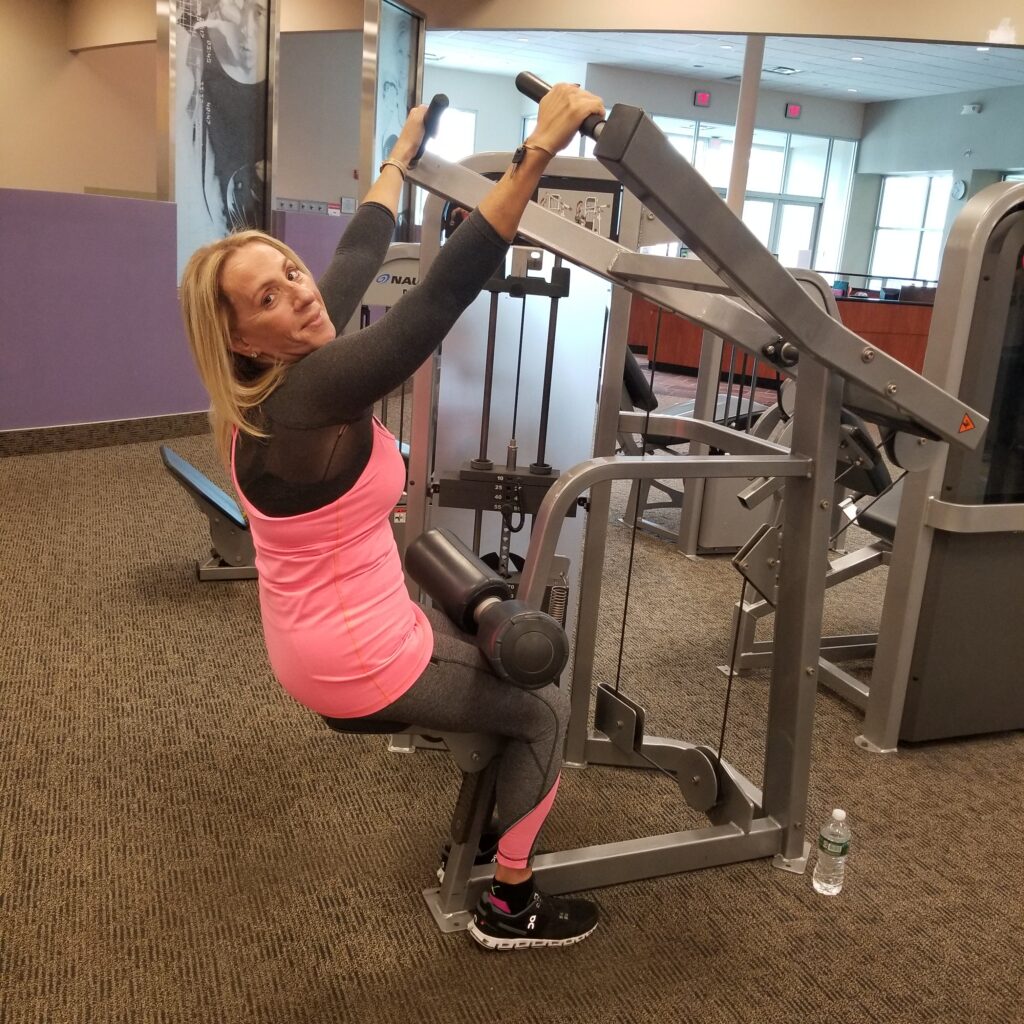 FIVE: TAKE NOTES
Keep some sort of journal or log of your progress. The benefit here is twofold – by keeping tabs on the strides you make, you'll stay motivated. A journal will also help you understand if anything is hurting or bothering you – it's a great way to self assess what's working for you, and what isn't.
If you're looking to understand different ways to stay fit, these posts are for you:
UNDERSTANDING THE DIFFERENCE BETWEEN MOVEMENT AND EXERCISE
THE FASTEST WAY TO BUILD MUSCLE WHEN YOU'RE IN YOUR SIXTIES