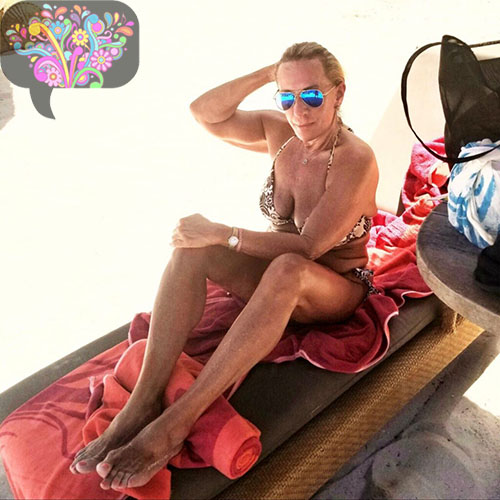 Your sixties can be a healthy, happy and exciting time – if you set yourself up for success and create strong habits from the get-go. As women approaching a delicate time in our lives, we owe it to ourselves to foster a deep understanding of how our bodies have matured. It's once we understand these changes that we can then adopt effective weight loss strategies to combat that pesky weight gain that's associated with our age group.
I'm a proud 68-year-old woman. I work hard for my healthy mind, body and spirit. It isn't always easy, but here's how I've successfully managed my weight over the years:
Eat the Sweets
That seems counter-intuitive, right? You're thinking, "okay, Phyllis – I can definitely eat the sweets!" Good – as women over sixty, we've spent decades of our lives thinking that in order to lose or maintain our weight, we need to avoid sugar at all costs. However, I've learned that if our body craves something – really craves something (we'll get to what that consists of shortly) – then we need to satiate that craving before we wind up binging on all the chocolate and cookies in a ten-mile radius. It's about being in tune with your body and exercising self-control – you can indulge in a few bites of birthday cake or a few spoons of ice cream while down at the shore. If you're consistently making healthy decisions, an occasional indulgence won't set you back – I promise!
Pump Up the Fiber Intake
Fiber, fiber, fiber! Did I mention fiber? Ladies, it's imperative that fiber is the focal point of your diet! Fiber-rich foods not only improve your overall digestive health, they help to keep you full in between meals.
When I am consuming enough fiber – about 25 grams a day – I can rest easy knowing that I'm doing my part to keep things regular and promote weight loss in a healthy and sustainable way. Not to mention fiber can also help combat high cholesterol, and who doesn't want to promote heart health?
Do the Whole Grain Swap
Take stock of your pantry. Do you see a lot of white breads, instant oatmeal or pasta? Do yourself a favor and swap those items for their whole grain counterparts. Whole grains are a great source of fiber, as well as other beneficial vitamins and minerals.
By opting for whole grains, you're ridding your house of temptation and setting yourself up to enjoy your favorite foods in the healthiest way possible. Compromise – that's what it's all about!
Consider the Craving
Here's the tricky part – learn your cravings! Oftentimes, we mistaken regular hunger or even thirst for a craving. As women, we've been conditioned to eat modest portions at each meal for weight loss, but this can backfire. Next time you feel like you're craving something, ask yourself this – are you just thirsty? Are you longing for a particular food or texture? When was the last time you ate? When is the last time you drank? Believe it or not, your answers to these questions can help you determine whether or not you're experiencing a true craving. This is important – cravings are normal and will happen. But you need to be able to determine when you should indulge, and when you just need to increase your portions or switch up what you're eating.
Write it Down
Keep a food diary. If you have to write down everything you eat, every single day, then you will be forced to take a close look at where and how you're consuming your calories. Are you taking in a large amount of protein and fiber that keeps you full and satisfied? Or are you consuming empty calories that provide you with no true health benefits? By keeping a log, you're forming the healthy habit of paying close attention to what you eat and how it affects your body.
Do you have any tips or tricks on how to maintain or lose weight? Please share your thoughts and comments below.
Do you want to create better habits in the workplace? Then this post is for you: SIX SIMPLE STEPS TO A MORE FITNESS-FRIENDLY WORK ENVIRONMENT.