Let's be honest — many of us are not energetic in the morning. Trying to get out of bed can be difficult, but getting out of bed to exercise is impossible for many. Most of us think it's just easier to hit the snooze button and tell yourself you'll do your workout later. However, life happens and things come up and often times there goes your exercise for the day. That's why wellness professionals advocate exercising early.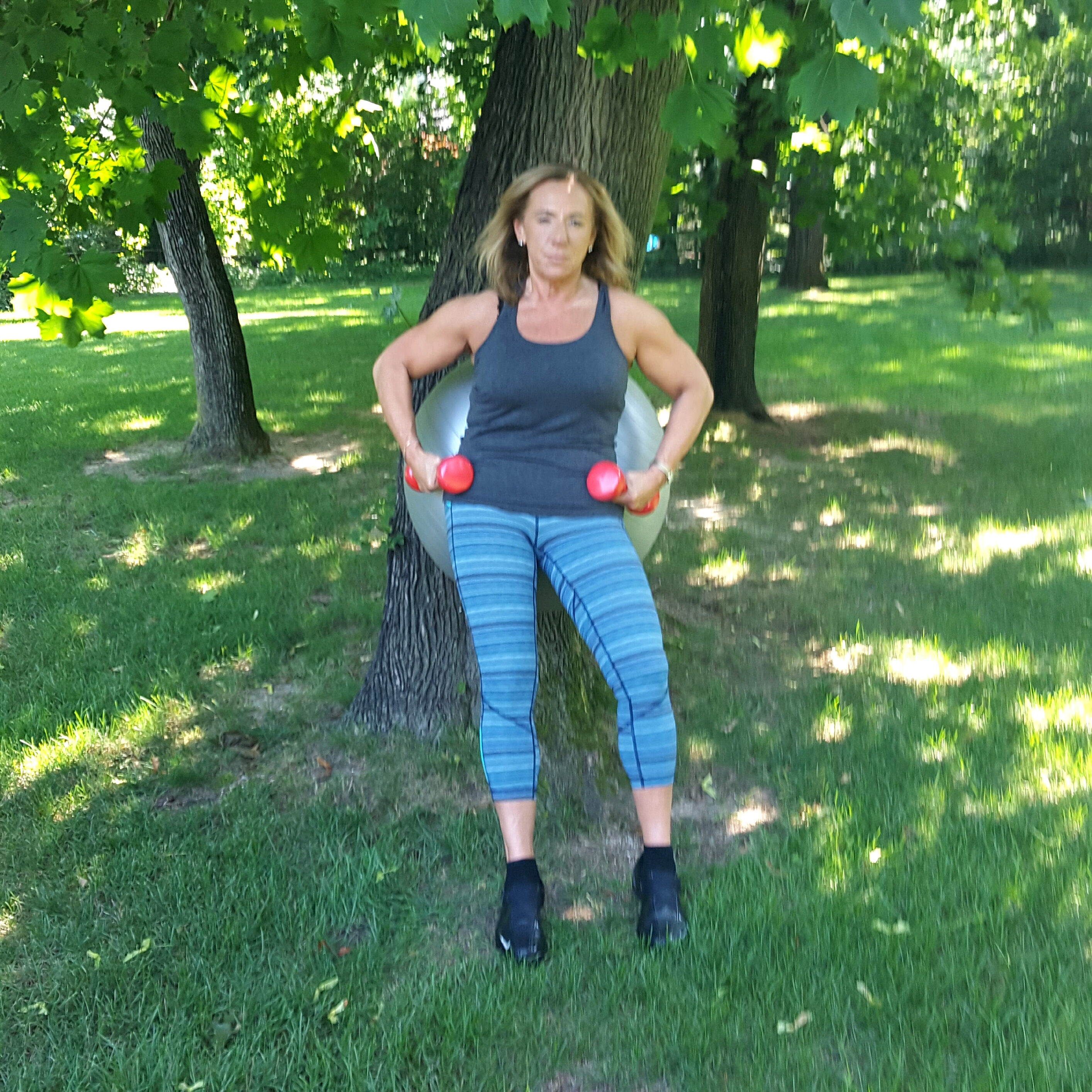 Even if you have never done this before, women over fifty can learn to embrace morning workouts. The question becomes "how do I make myself a morning exerciser?" and thankfully there are a few ways to help you accomplish this goal.
follow along with me...
Get a Solid Night's Sleep. This sounds pretty simple but most people do not get a restful night's sleep. To improve your sleep and insure you get the recommended 7-8 hours a night, limit technology use before bed. This includes your cell phone, computer, and TV. The blue light emitted from these screens has been shown to actually disrupt your circadian rhythm – that's your body's internal alarm clock. You will definitely feel the difference.
Put together your exercise gear the night before. When everything you need for your morning workout is already laid out, it makes getting ready a breeze. Plan out your exercise outfit and pack up any equipment you might need such as yoga mat or towel, and don't forget your headphones! You can also prepare your pre and post exercise snacks. And make sure to set up the coffee pot at night. You will definitely thank yourself in the morning.
Let the light shine in. Before you go to bed, make sure window treatments in your bedroom are left open to let the morning light in. It might just be all it takes to get you out of bed. If you don't sleep close enough to a window for this to work make sure to turn your lamp on the second you wake up. The bright light stimulates your senses the same way the sunlight does.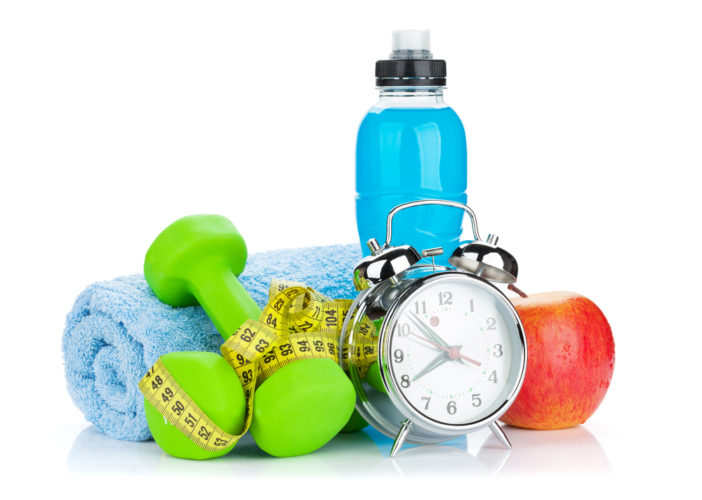 Keep your alarm far from the bed. When your alarm sits on the night stand right next to your bed, you are more likely to hit that snooze button and fall back asleep. Keep your alarm on the other side of the room so you actually have to get out of bed to shut it off. At that point the desire to go back to bed will be greatly diminished.
Make a great playlist. Throw together some of your favorite songs that will get you pumped up for a workout. Music can be so motivational, especially in the morning. Hit the play button as soon as you wake up and before you know it you'll be out of bed and ready to go.
Schedule a workout date. Exercising with a buddy will give you that extra push you need when you aren't feeling so motivated. You're less likely to cancel a scheduled workout with a friend and more likely to cancel on yourself when you're feeling lazy in the morning.
Sign up for a morning class. Find a fitness class nearby that requires payment to secure a spot. When you've paid for something you're more likely to go. This can include personal training sessions at your gym.
Stay well hydrated.  This probably sounds the easiest, but many people don't drink enough water before a workout which results in dehydration. Make sure to drink at least one 8 oz. glass of water when you wake up. If it's more convenient, leave a water bottle next to your bed the night before so you can just gulp it down when you wake up. Being well hydrated energizes you.
Exercising in the morning has enormous benefits. You will feel energized, more relaxed and upbeat. And let's not forget it revs up your metabolism so you will burn more calories during the day. I know it seems difficult but if you are determined you can learn to embrace morning workouts. And once you do I think you will actually look forward to those early gym dates!
This post discusses how to establish daily routines:
The Benefits of Establishing Morning and Evening Routines
DO YOU HAVE ANY WORKOUT RITUALS? PLEASE SHARE IN THE COMMENTS BELOW.