Prepping your kitchen for weight loss is the first and most important step you must take when you embark on a fitness journey. It is absolutely critical that your kitchen be a safe haven when your are trying to lose weight. Regardless of your will power, if your kitchen is stocked with poor choices it's almost impossible to resist them when you're hungry and your belly is screaming "feed me."
To ensure weight loss, the first thing you need to do is clean up and declutter your kitchen. If your environment is neat and orderly it will help you to focus on your food choices. You will think more clearly if you are not distracted by a messy environment. The same is true of your refrigerator and cabinets. All your food should be neatly stored and accessible so when you're hungry you can quickly grab something healthy to eat. It's extremely important to throw out all the junk when you're cleaning your kitchen. If it's there you'll go for it. I know I do!
Once you've dejunked and organized your space it's time to go shopping. Before you go to the supermarket make sure to have a meal because if your stomach is full it will be much easier to resist impulse buying of junk foods. At the store purchase a variety of healthy foods that YOU like. What's the point of buying broccoli if you gag at the thought of it? I hate to eat the same thing everyday and I'm sure you feel the same way so I encourage you to buy lots of low calorie, healthy, portion controlled snacks. This allows you to grab and go when in a hurry and you'll know exactly what you're eating because each pack is one serving.
I always make sure to have cooked, healthy choices as well as nutritious staples in my fridge and cabinets at all times. You will always find a rotisserie chicken, brown rice, cut up vegetables, cheese and eggs in my home. When I'm hungry I always have something to grab. The less you think the better you are. But you only have this ability if all the choices are healthy and are pleasing to YOUR palate. It's amazing how prepping your kitchen in this way helps weight loss.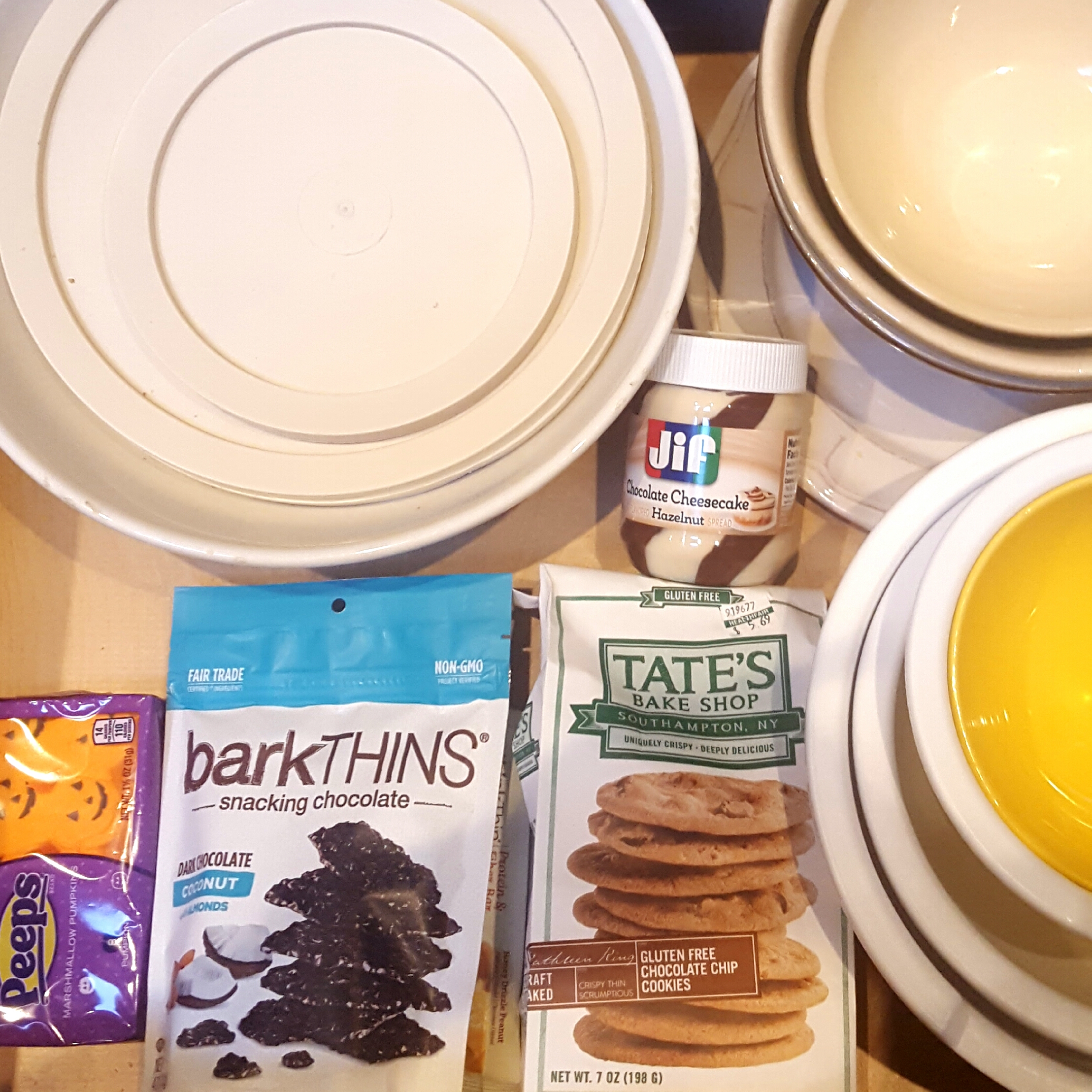 I'm human like everyone else so I do keep a few naughty snacks in my home. But you will never find them sitting on my counter. I keep my private stash in a drawer in my kitchen. I rarely go there because honestly I forget about it. Out of sight, out of mind is my weight loss mantra!
Prepping your kitchen for weight loss success is easier than you think. The advantage it gives you in meeting diet goals is immense. I promise if you take a little time to organize your kitchen you will find choosing healthful food options a no brainer!
Before you buy ANYTHING you must read the nutrition labels. This video will explain how to decipher all those numbers!
READING NUTRITION LABELS SHOULDN'T BE COMPLICATED