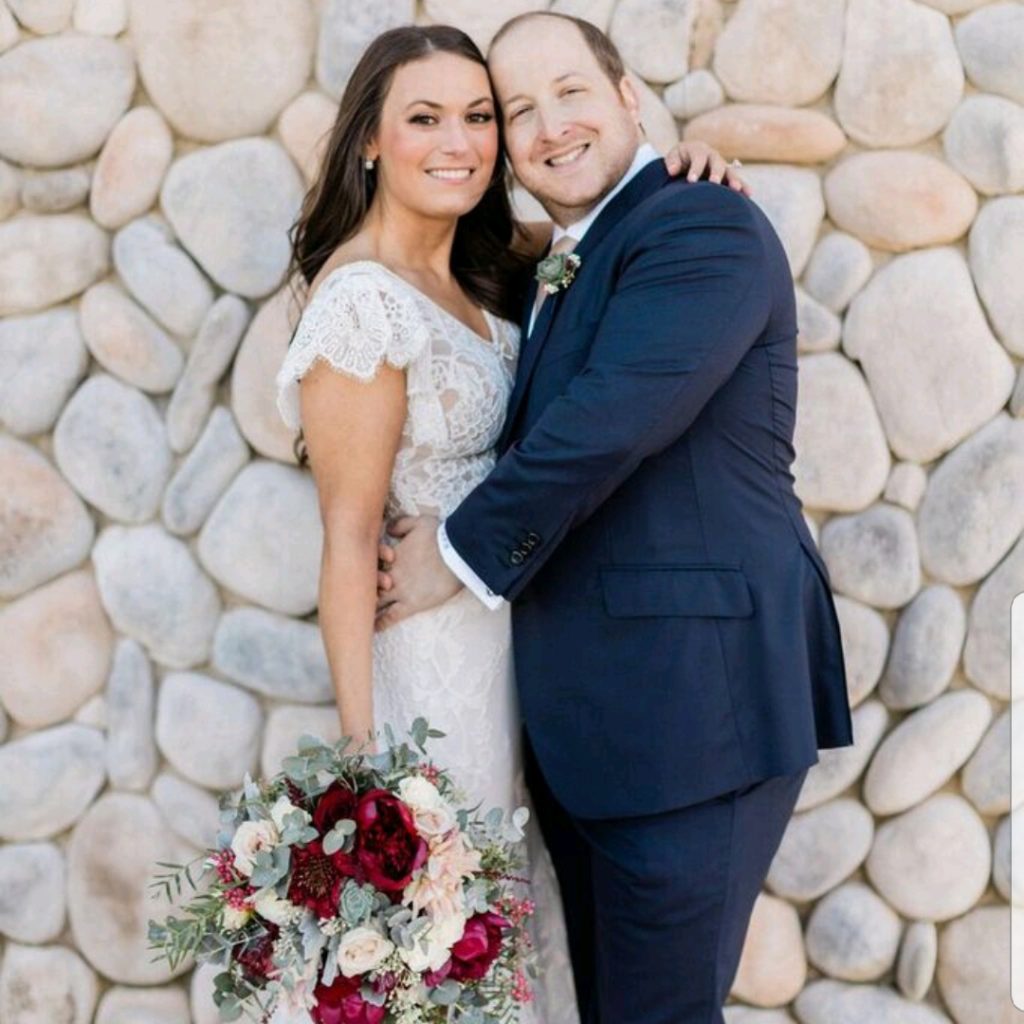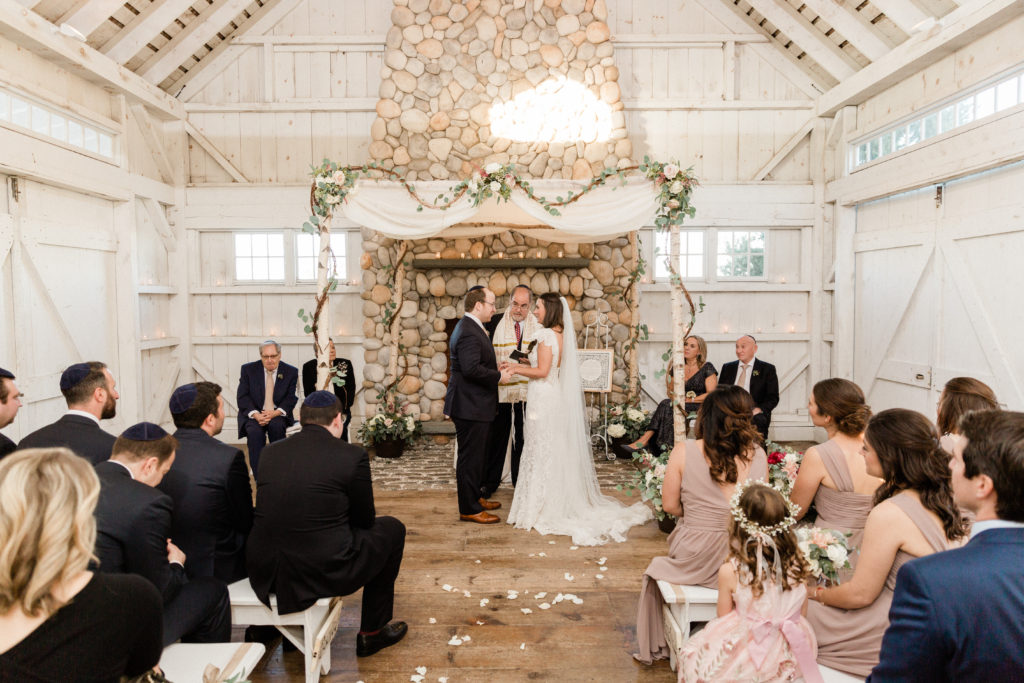 I know it happened. I remember packing up the cars and leaving the morning after. But the actual event? I think I sleep walked through it! How could this be? An event as grand as this and somehow I feel like I missed it!
A Mother/Daughter Bond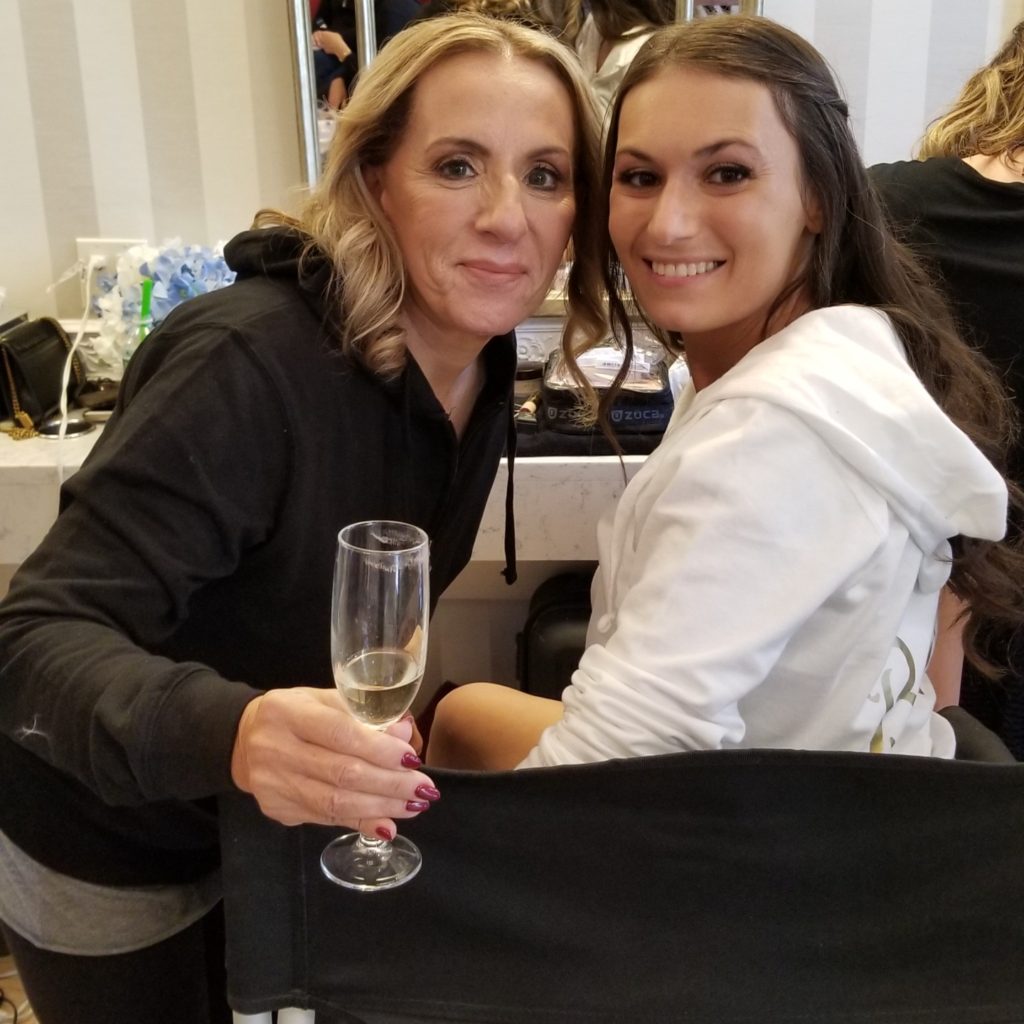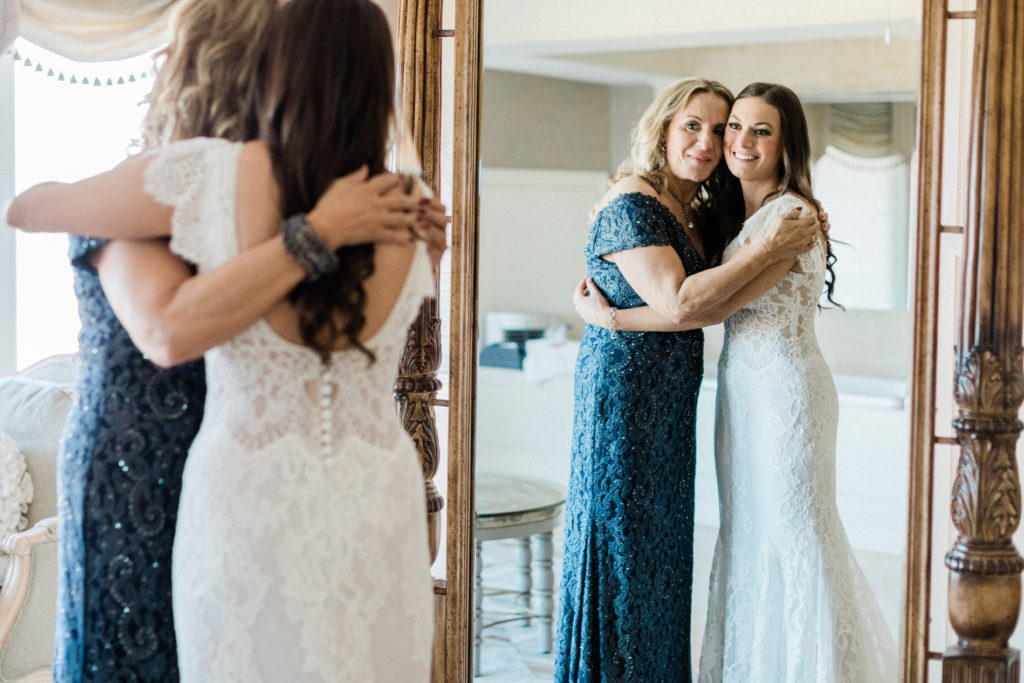 My daughter Pam and I are extremely close. When other mother's would talk about their girls they would always reference the tension between them. Often times my friends would say "you know what I mean." But I didn't. Pam and I never experienced the common love/hate relationship mothers and daughters often have. We have always been best friends while ALWAYS maintaining the correct power positions.
So Much Work
I had planned other big events like my daughter's bat mitzvah and my son's bar mitzvah but nothing could prepare me for a wedding! It seemed no matter how much work my daughter and I did the list just kept growing. Helpful that the two of us are list makers but regular lists were just not enough. Each segment of the wedding had its own list. We decided that a wedding planner was a must!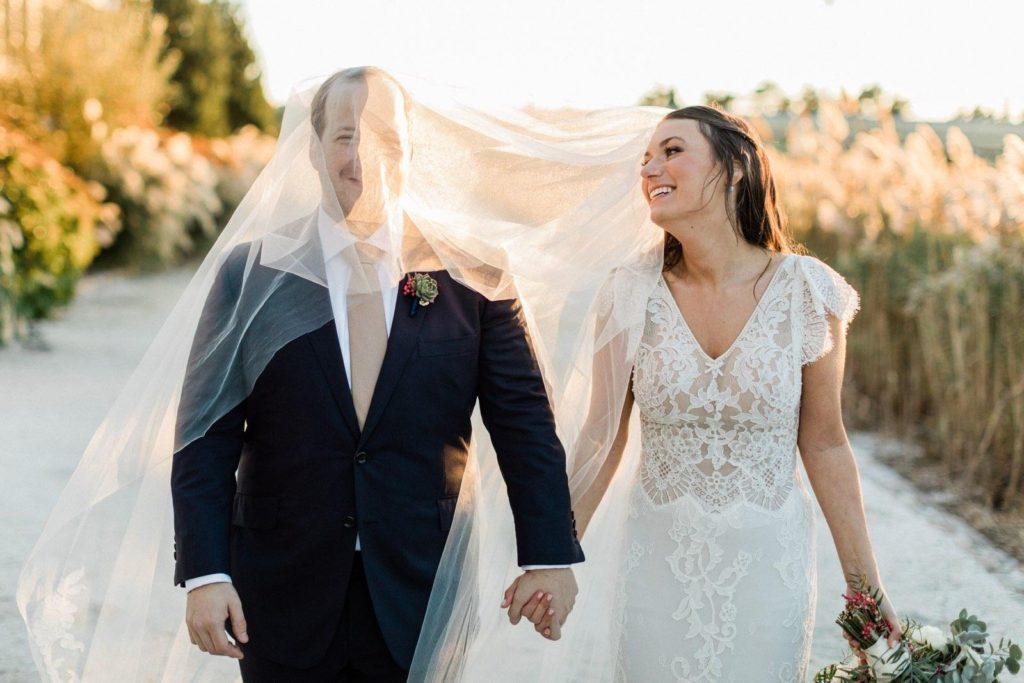 Pick a Palette
I worked as a graphic designer for many years and before I started a design the first thing I would do was to create an inspiration board. That's exactly what I did to start the wedding planning. Pam's wedding was in November but the two of us definitely didn't want a harvest feel. We wanted to create a palette with rich, neutral tones so we started by selecting taupe chiffon dresses for the bridesmaids. My future son-in-law didn't wan't black tie so we decided to go with navy suits.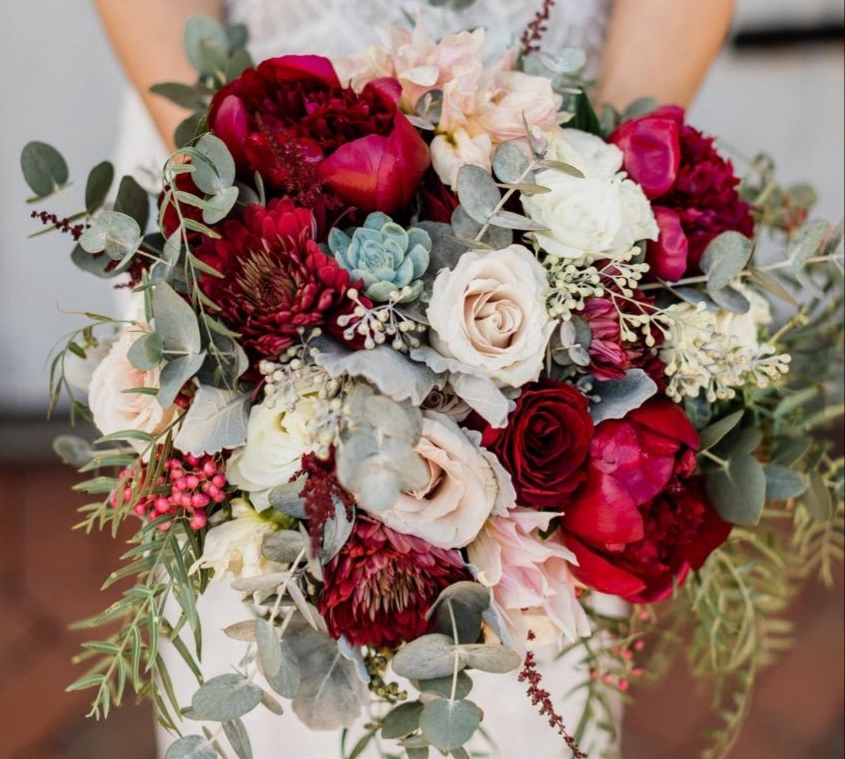 To keep with the neutral theme, table overlays were taupey vintage lace over off white tablecloths. There were two versions of the centerpieces, all very tall with branches and hanging votives. Most of the flowers were light pinks and peaches with lots of silvery greens. Maroon was the dark color used to accent the neutral palette. It was used in the florals and as an accent on the napkin/menu. We also decided to have the groomsmen wear maroon ties.
Location, location, location
My daughter absolutely did not want a ballroom wedding. She wanted something more rustic and authentic in feel. Our venue was perfect! The wedding was held at an old estate with a grand ballroom and a picturesque stone barn where the ceremony was held. The best part about our venue was that it came with twelve enormous, gorgeous suites. This allowed the family to stay together the night of the wedding and then have an intimate breakfast the morning after.
Tie it all together
I like everything to be coordinated. That doesn't mean that I like matchy-matchy but I do like a theme. For my daughter's wedding we created an initial logo in rose gold and used it for all of the printed items: formal invitations, menus, napkins, welcome bags and towels. We also illuminated the logo outside, behind the sweetheart table, for all to see.
Get a bang for your buck
Regardless of your budget, throwing a wedding costs a lot of money. We all know that a budget is really just a group of numbers on a page, but, it is important to be mindful of how much you can afford. This was definitely an upscale party but we did make intelligent choices along the way. The invitation suite was very expensive and we used hand calligraphy for all the pieces. One way we did economize was to use Paperless Post for some of the ancillary events like the Toast to the Bride. The website is super easy to navigate and the designs are endless. There is something for every taste and occasion.
Let's Dance
The most important part of any event is to keep your guests entertained. This wedding did not disappoint. There was a live ten person band that played and sang all night. I could not believe how crowded the dance floor was at all times! I think I spent more time dancing than shmoozing!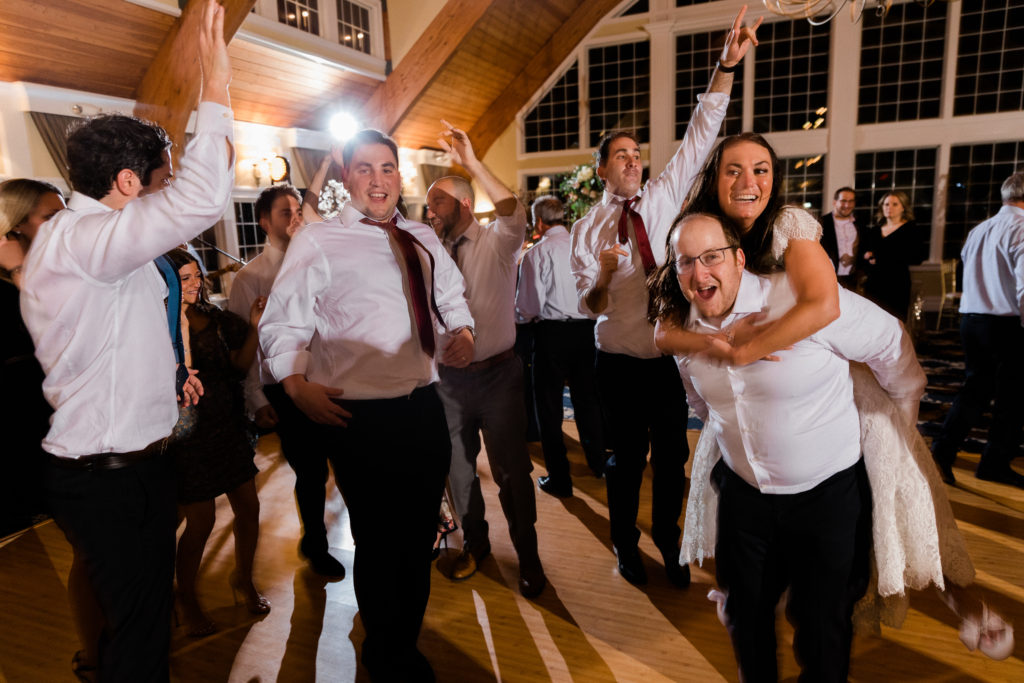 The Kudos Keep Coming
"The food was the best ever"
"What a band"
"Outstandingly beautiful decor"
"This is the most fabulous party ever."
It's always great when people say nice things to you, especially when they are so appreciative of all the hard work and planning that went into the wedding.  It was definitely an event to remember if only I could  🙂
Read more about my relationship with my sweet daughter:
Mother's Day Getaway
HAVE YOU EVER BEEN THE MOTHER OF THE BRIDE OR GROOM?
Disclosure: I was not financially compensated for writing this blog post.