This time of year centers around family and food so I wanted to share my favorite healthy holiday home cooking recipe with you. All of us have different traditions and I thought it would be fun for us to exchange some of our treasured recipes. I do let my hair down at this time of year but I still try to maintain a good balance between nutritious and decadent foods.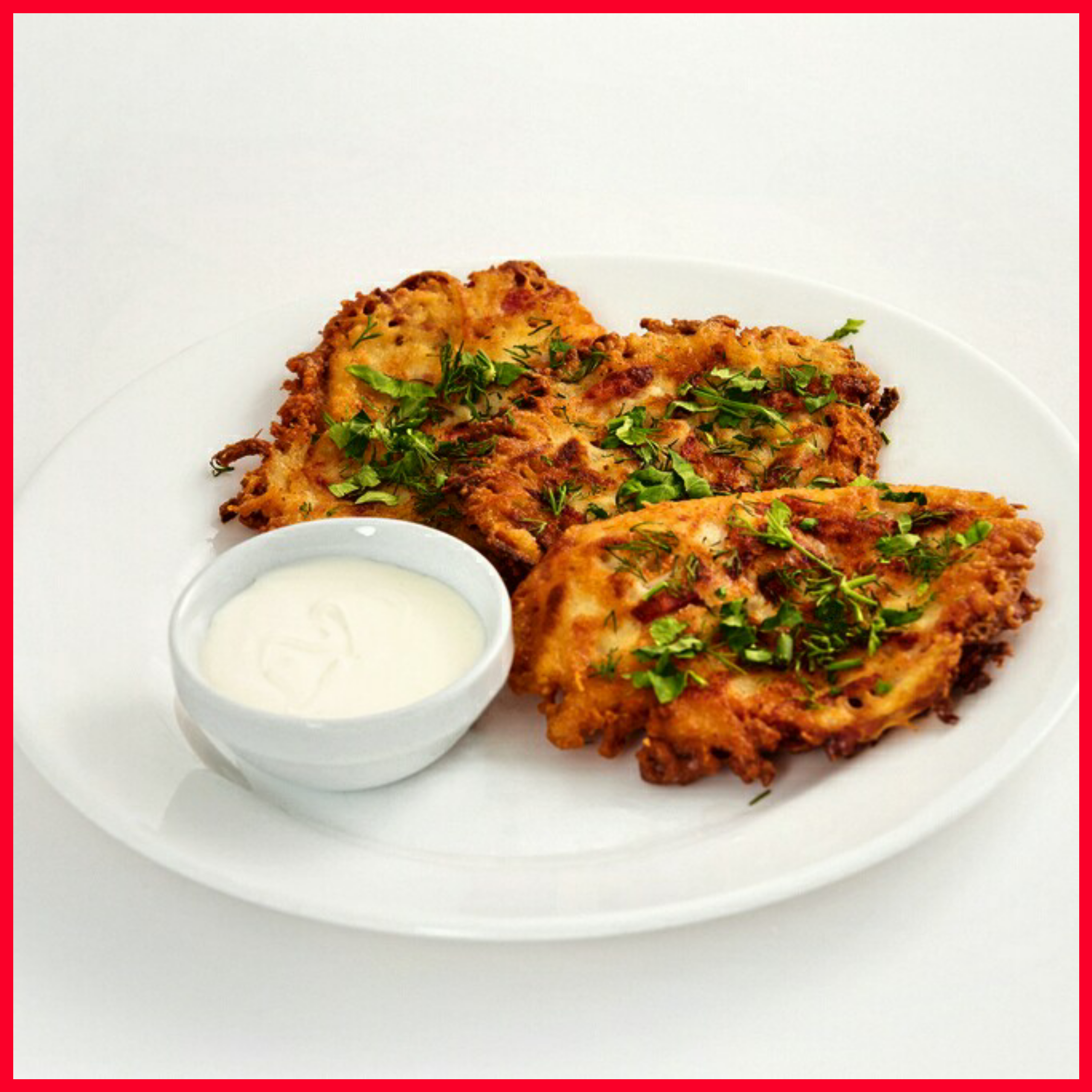 I like to cook and over the years I have played around with many traditional foods for the different holidays I celebrate. This year I decided to try making my favorite Hanukkah food — potato pancakes, or latkes as I call them — in a healthier way. Traditionally, potato latkes are fried in oil and made with white potatoes. Fried foods are customary during the eight days of Hanukkah and believe me, I eat plenty! But I decided to try baking them in the oven and I replaced the white potatoes with sweet potatoes. They came out great!
I hope you decide to give these a try because not only are they tasty, they're nutritious too! And I encourage you to play around with some of your favorites to lighten them up this year.
BAKED SWEET POTATO LATKES
INGREDIENTS
1 pound (about 2 medium) sweet potatoes, peeled & grated
1/2 cup grated onion
1 egg + 1 egg white, lightly beaten
1/4 cup flour
1/2 teaspoon salt
1/2 teaspoon freshly ground pepper
2 tablespoons oil for baking
2 tablespoons chopped parsley or chives (optional)
reduced fat sour cream
unsweetened applesauce
DIRECTIONS
Preheat over to 400 degrees F. Lightly coat a baking sheet with 1 tablespoon of oil. Put potatoes, onion, eggs, flour, salt & pepper in a bowl and mix to combine. Drop 1 tablespoon of the mixture on the baking sheet and lightly press down to form pancake. Brush the top of the latkes with the remaining oil. Bake for about 20 minutes, turning once until golden brown. Garnish with parsley or chives if using. Serve with sour cream & applesauce. Enjoy!
Makes about 10 latkes
If you want to maintain your weight over the holidays this post is a great read:
HOW NOT TO GET FAT OVER THE HOLIDAYS