This week my featured fave is Suzie's Corn, Quinoa and Sesame Thin Cakes, a gluten free, low calorie cracker that I use for every topping imaginable. They taste delicious plain but are subtle enough to use sweet or savory. What I love the most is that each cracker has only about 13 calories and that's for a big cracker!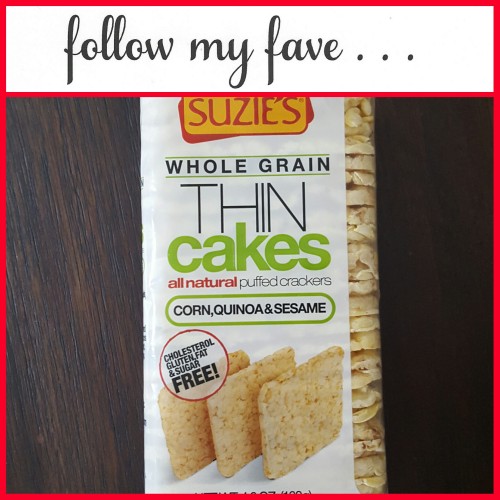 When I need something to snack on these are my go to base for everything from peanut butter to grilled chicken to hummus. They are also extremely low sodium and fat free. There are so many women over fifty who have gone gluten free but unfortunately many gluten free products contain a lot of calories, salt, sugar or fat. Suzie's Corn, Quinoa and Sesame Thin Cakes are about as pure as they come.
One of my favorite ways to use Suzie's Thin Cakes is top them with nut butter and bananas. See my HOW TO SNACK  LIKE A PRO post to get all the info.
Disclosure: I was not financially compensated in any way for writing this blog post.