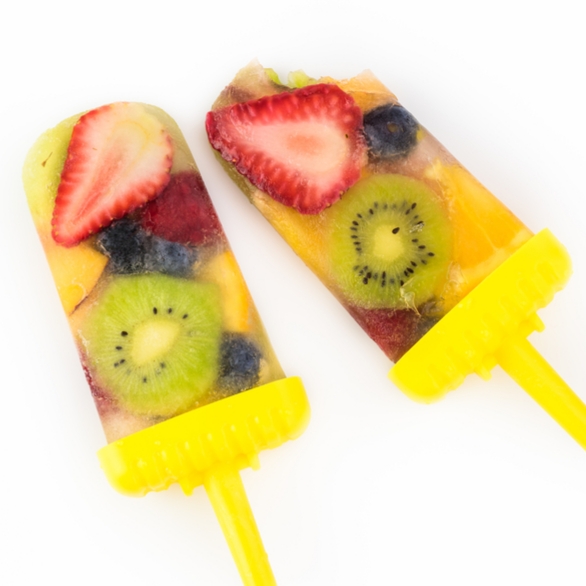 Frozen fruit pops have always been a favorite of mine! I remember as a young girl I waited all day for the ice cream truck. There were three different vendors that came down my street. But there was one I liked the best because it had great frozen pops. Although I preferred ice cream, I always chose the frozen fruit pops because they lasted a long time!
I still love nothing better on a sweltering day. Once that frozen fruit pop hits my lips I am instantly cooled off — like a big, cool gust of wind. There are plenty of good commercial pops. but I like my frosty frozen fruit pops the best!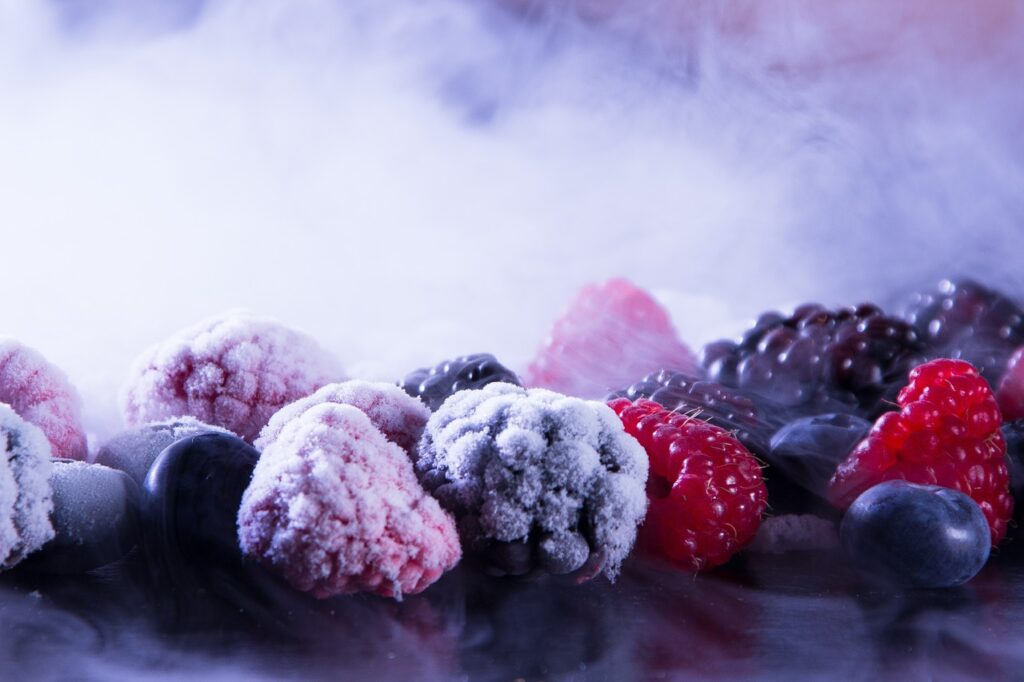 follow along with me...
These are super easy to make and any fruit can be used:
Ingredients
2 medium kiwis
2 medium peaches or 2 cups canned peaches in own juice
1 cup strawberries
1 cup berries (blueberries, raspberries, blackberries)
2-3 cups coconut water or unsweetened fruit juice of choice
Instructions
Peel and slice kiwis. Peel peaches and cut into small chunks. If using canned peach slices, cut each slice in half. Cut strawberries into 3 slices. Alternate fruit in 6 popsicle molds, being careful to arrange neatly. Pour coconut water or juice over fruit. Insert bottom of molds or sticks in center of pop and freeze overnight.
Note: If you have difficulty un-molding, dip in warm water for a second or two, no more.
I like to have these frozen fruit pops in my freezer at all times during the summer. When I need to cool off, or need a quick sweet treat, I always grab one of these! And they are great for your grand kids!
Looking for more summer treats? Look no further:
Hot Flash Summer Rescue: Skinny Iced-Coffee
Hydrate in Style with My Flavored Waters
WHAT'S YOUR FAVORITE WAY TO COOL OFF? PLEASE SHARE IN THE COMMENTS BELOW.