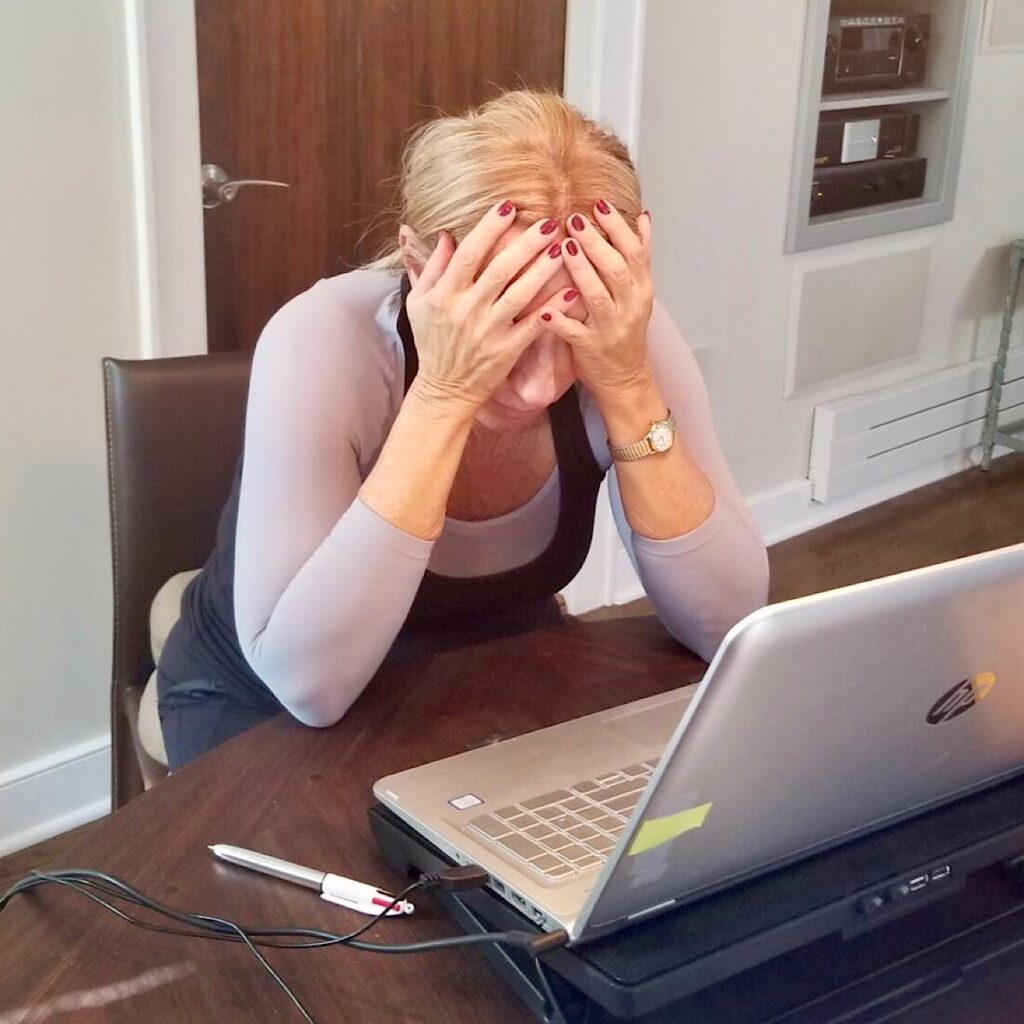 You can have a fridge packed with healthy food, a gym schedule planned out and the best intentions in the world, but if you aren't motivated and in a positive mindset, you'll have an extremely difficult – and likely unsuccessful – time practicing a healthy lifestyle.
The fitness industry as a whole has painted a picture of what it means to be fit, and that includes being peppy and enthusiastic all of the time. While it's great to be high-energy, it does not come naturally to many of us – men or women – and that's okay!
For most of us, we have to work towards establishing a strong, positive mindset – which directly impacts our overall health and fitness. Here are four ways to transform a negative mindset into a strong and motivated state of mind:
follow along with me...
One: Use It
Everyone, and I mean everyone, experiences negative thoughts from time to time. Regardless of where you are in your fitness journey, you're going to wake up and have tough days – and rather than ignore it or bury it, you should use those negative feelings to fuel your workout.
Perhaps you have had a very stressful week at work. Maybe you're struggling with the familiar aches and pains that so many of us go through. Whatever it is, you can take that energy and harness it to power through a workout. Your exercise routine can be modified to accommodate you– but by transforming that negative energy and using it to make sure you're doing something productive, you're automatically winning! You're choosing to better yourself, and your mind and body will thank you for it.
Two: Study It
And then there are days that no matter what you do, you're just feeling down in the dumps and blue. This will happen – after all, ladies, we are only human.
If there's something in your life that's causing your distress – your marriage, your relationship with your children, your job, your friends or anything in between – you shouldn't ignore it. Rather, I encourage you to face these things head on. Give yourself some time to review why you feel the way that you do. Talk to your husband, your children, your boss, or your friends. Have that conversation that will enable you to lighten the burden you've been carrying around.
As women, we take on the stress of those around us. We carry our feelings on our shoulders and it's only when we are about to buckle, that we reach out and ask for help. Don't let it get to that point! Once you tackle things head on, you'll be amazed at how much better you will feel – mentally, physically and emotionally.
Three: Sleep On It
Believe it or not, a lack of sleep has been linked to having a negative mindset. According to the National Sleep Organization, a cranky and irritable mood is just one of the many side effects from not getting enough sleep.
Do yourself a favor and commit to one full week of rest. Set a bedtime – yes, these aren't just for toddlers – and stick to it. Each night, make it a point to start de-stressing early. Take your makeup off, moisturize and put on some comfortable pajamas. Get a solid 8-10 hours of rest for one full week, and you will see a noticeable uptick in your mood. This will translate into how you operate on a daily basis.
Four: Practice Self-Care
What do you like to do to unwind? Maybe you'd love a day on the couch with a blanket and a good book. Or maybe you're dying for a facial and a manicure.
Remember this – you're never too busy to practice self-care. Take the time out to listen to your body and mind. If you're stressed out and in a negative place, you're in need of some self-love. Pour that glass of wine, go get that blowout, and visit your favorite spot. Sometimes, we just desperately need time with ourselves. As Diane Von Furstenburg once said, the most important relationship you have in life is the one you have with yourself.
Above all, just remember to breathe! Nothing is forever, including a negative mindset.
TO ALL MY FOLLOWERS
We are all going through difficult times but this too will come to an end. Please know if you should need my help I am here for you. Email me if I can help with any health or fitness questions, or if you just need a friendly ear.
Do you have any tips and tricks on staying positive? Share your insight in the comments below.
If you're looking to shift the way you're approaching fitness, this blog post is for you: HOW TO MAXIMIZE YOUR WILLPOWER TO LOSE WEIGHT.