I love guacamole. I would love to sit in a tub of it surrounded by bowls of chips and dippers. I used to make my own because the packaged products either tasted off, were full of fillers or just way too fattening. If I wanted a good quality pre-made guacamole I needed to go to a specialty store that carried high end prepared foods.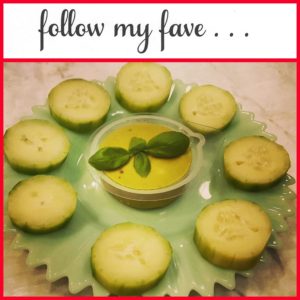 Happily that is not the case anymore since I discovered Wholly Guacamole. The guacamole comes in a variety of flavors from classic to super spicy. The best thing about this product is that many of the flavors are also available in minis — pre-portioned containers that contain 100 calories and are portable. I just love them! One of my favorite afternoon or evening snacks is a mini container of the spicy guacamole that I scoop up with sliced cucumbers. Healthy, low calorie and delicious! I love this product so much I featured it in my post HOW TO SNACK LIKE A PRO. Enjoy!
Disclosure: I was not financially compensated in any way for writing this blog post.