When I hear the word "beauty" or "glamour," my mind instantly goes to old Hollywood, when women were curvaceous, bold and classy! This was a time when beauty wasn't necessarily synonymous with skinny – the stars of this era took great pride in preserving their curves. Rather than focus on fitting into a size zero, these ladies focused on gaining strength and exuding power through one common activity: resistance training!
Marilyn Monroe
Perhaps the world's most iconic movie star, Marilyn Monroe had a body that's withstood the test of time! To this day, she is idolized for having a strong, feminine stature. What many people don't realize is that Marilyn Monroe put a lot of work in to keeping up her appearance. According to a self-proclaimed fitness routine published in LIFE Magazine, Marilyn incorporated weight training into her routine to maintain her magnificent figure. She would use small, hand-held weights to firm up her muscles, particularly focusing on her bust. In leveraging resistance with her weights, she was able to tone up muscle while preserving her physique.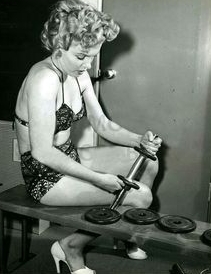 Marilyn Monroe also consumed a protein-heavy diet. A typical dinner for the starlet was a plate full of meats and veggies – although she would certainly allow herself an occasional indulgence! When combined with consistent resistance training, a protein-rich diet can help build muscle – a huge factor in Marilyn's coveted shape!
Linda Evans
Linda Evans dazzled "The Big Valley" and "Dynasty" fans for years! And now at 75-years-old, she is still as fabulous as ever! Linda attributes her hourglass figure to her love for food paired with her commitment to exercise. Her fitness journey started at 22-years-old, when she began weight training. Her transformation and results led her to a lifetime of health. Through the years, she cultivated a strong sense of accountability. While Linda loves her pizza and dessert, she still makes it a point to stay fit and active. She is committed to being the best version of herself.
Raquel Welch
At 77-years-old, some may argue that Raquel Welch is even more beautiful now than she was decades ago! She is fit, vivacious and most importantly, she is healthy! The movie star is known for her self-care. In fact, she's released a number of exercise videos and fitness programs. In addition to aerobics, weight training is a crucial part of her regular fitness routine. To complement her active lifestyle, Raquel follows a high-protein, low-carb diet and drinks plenty of water. She is a living example that consistent and challenging exercise can create a strong body that defies the laws of time!
Joan Crawford
Joan Crawford was a woman of power. Whether she was on television screens or in the tabloids, her presence was strong and so too was her physique! Throughout her career, Joan was known to regularly exercise. She was extremely strict and regimented in her routine – something that she carried throughout her life. In fact, it's reported that Joan lifted weights in the comfort of her living room to maintain a slim figure in her later years!
Each of these starlets had different and amazing bodies. They embody old Hollywood glamour and femininity and while their stories and talents differ, they have quite a few things in common:
A commitment to their health and bodies
A strong sense of accountability and willpower
Consistent routines and diets
A penchant for weight training
Most importantly, these gorgeous Hollywood icons were confident. Regardless of their size, age or level of strength, these women weren't afraid of weight training – they embraced the female body and that in and of itself is pure power!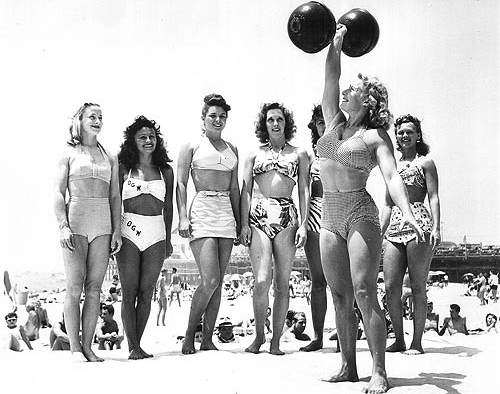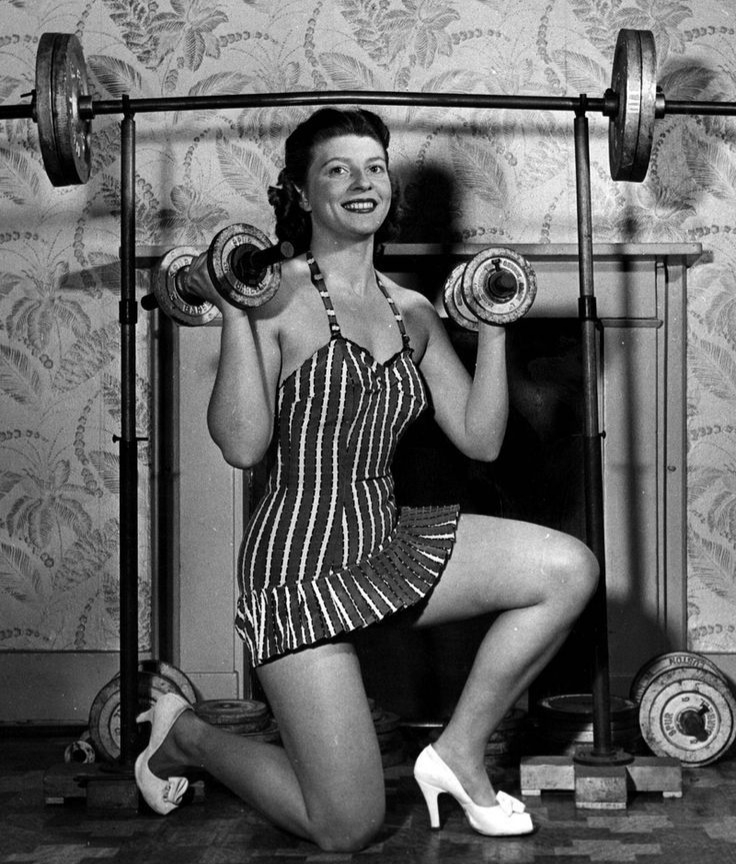 Who's your favorite Hollywood icon? Tell me why in the comments below.
If you're looking to get in shape, this post is for you:
How to Firm Up After 50.
I found these images online and because they have been reproduced so many times I can't give proper credit.