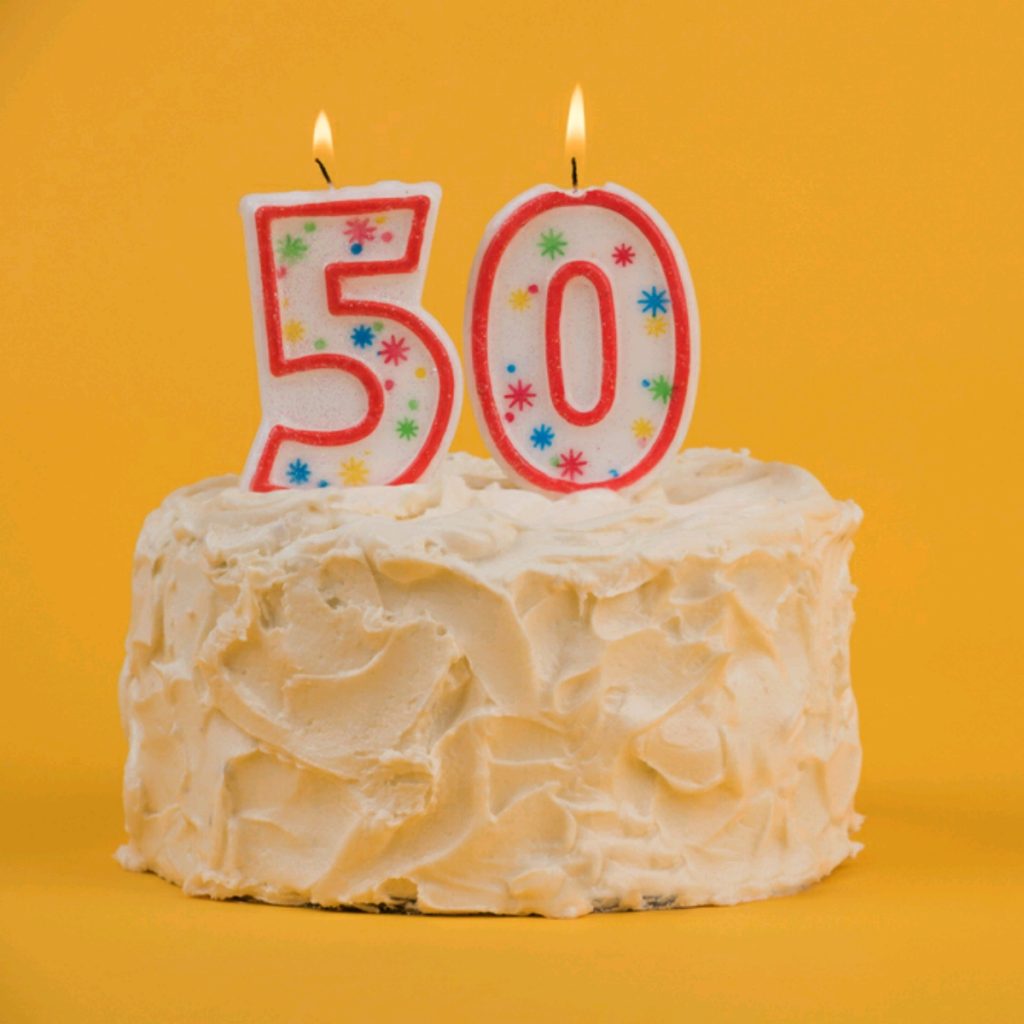 There are certain concerns women ask me about all the time. "How do I firm up now that I'm over fifty?" is the question I'm asked the most. My answer is simple: move and eat well. Of course it is a little more involved, but the bottom line is that's what we need to do if we want to be firm and fit after fifty.
I FEEL AND LOOK SO SOFT!
Women over fifty have to work harder than they did when they were younger to firm up. As we age our metabolism slows substantially which means we need to eat less to just maintain our weight. From the age of 25 to 55 we burn about 300 fewer calories a day so it's imperative that we adjust our food intake accordingly.  Additionally, our hormone levels decrease as we age so unfortunately it's normal for women to put on weight when they go through menopause. This is why middle-aged women must exercise consistently and eat correctly to maintain a healthy weight with the added benefit of looking and feeling great! We lose muscle as we age which will further slow down our metabolism but more importantly, we will lose strength.
follow along with me...
KEEP MOVING!
Cardio training is a must for firming your body and keeping your heart healthy. It's important to aim for 30 minutes of cardio five days a week, and yes, more is better! Taking a brisk walk is a great form of cardio. Other options are running, using a treadmill or elliptical, swimming or dancing! What ever gets your heart rate up! Remember cardio only firms the muscles you are engaging so you might want to add some weights when you are doing your cardio. It not only will burn more calories but will also help to increase your muscle tone. Be careful when you do this because you don't want to lose focus when you're moving quickly. I suggest using two pound dumbbells to do some bicep curls when you take a brisk walk. You can also add some light leg weights if you don't have any lower body issues. I would not do this if you are running at a fast pace because you can lose balance.
Another great option is to include some interval training into your workouts. Start with four minutes at your usual pace and then step up the pace for one minute. Repeat this until your time is up. This means if you're doing 30 minutes of cardio, 24 minutes will be at your normal pace and 6 will be faster.  As you progress you can increase the time of the sped up portions which will increase calorie burn. You can also adjust the angle and/or resistance on the machine you are using to add intensity intervals.
Don't know where to begin? My post THE BEST STEP-BY-STEP GUIDE TO CARDIO FOR BABY BOOMER WOMEN is a must read.
STRENGTH TRAINING IS A MUST!
Having more muscle on your body increases your metabolism and strength training is how we build muscle. You can choose hand weights, resistance bands or just your own body weight but make sure your entire body is engaged. It's important to exercise with purpose and not just sleep walk through your workout.  Make sure you are using weights and exercises that challenge you. Since most cardio addresses your lower body, make sure to focus on weight training from the waist up. My FULL UPPER BODY workout video hits every upper body part. You can  also concentrate on the one body part that especially bothers you like your arms. If time is an issue 7 SIMPLE MOVES TO TIGHTEN YOUR ARMS IN UNDER 3 MINUTES is a super short and intense workout that works if you are consistent.
If you want to keep things simple, you can firm up just doing body weight exercises like push-ups and squats. My 3 STEPS TO A PERFECT PUSH-UP will teach you how to properly do this important move. Squats are amazing for your lower body and those that you can do at home may look easy but trust me, they are tough! WHY YOU SHOULD SQUAT shows you how you can incorporate this effective exercise into an in-home workout.
BOTTOM LINE: Work It if You Want It!
IT'S A LIFESTYLE!
Fitness should and can be incorporated into your everyday life. It can be simple swaps like taking the stairs instead of the elevator, power walking instead of just taking a stroll, or parking further away from your destination. Why not do some leg exercises while you're sitting at your desk? I like to do little bursts of exercises when I'm cooking!  I will do lunges and squats or curl some cans while I'm in the kitchen. Remember that you must be consistent! Making a few changes for a day or two will yield no results. Do it everyday!
FOOD!
Real food
Eat protein at every meal
Lots of vegetables
Stay hydrated (these waters are FAB! HYDRATE IN STYLE WITH MY FLAVORED WATERS)
DON'T FORGET YOUR SKIN!
Most women assume that diet and exercise will automatically improve the appearance of their skin but this is not the case. Having a good skin care routine can definitely make your skin look firmer. I'm not saying that all your skin will immediately firm up but I am saying that well moisturized skin looks better. The elasticity of your skin plays an important role in how your body looks so taking care of it is crucial.
MUST-DO'S FOR MIDDLE-AGED SKIN has great tips on how to create a skin routine that is simple but effective.
PLEASE! NO MORE!
As I said in the first paragraph of this post it, to get firm after fifty comes down to two things: moving and eating well. We don't have the benefit of "bouncing back" like we did when we were younger so we must make this a lifestyle. Stay strong, eat clean and I promise you it will come. This is how I live my life and the older I get the more committed I become. But be safe!!! Speak with your doctor and start slow. But you must be committed and give it your all. You can firm up after fifty if you are willing to do the work and I believe you are worth it!