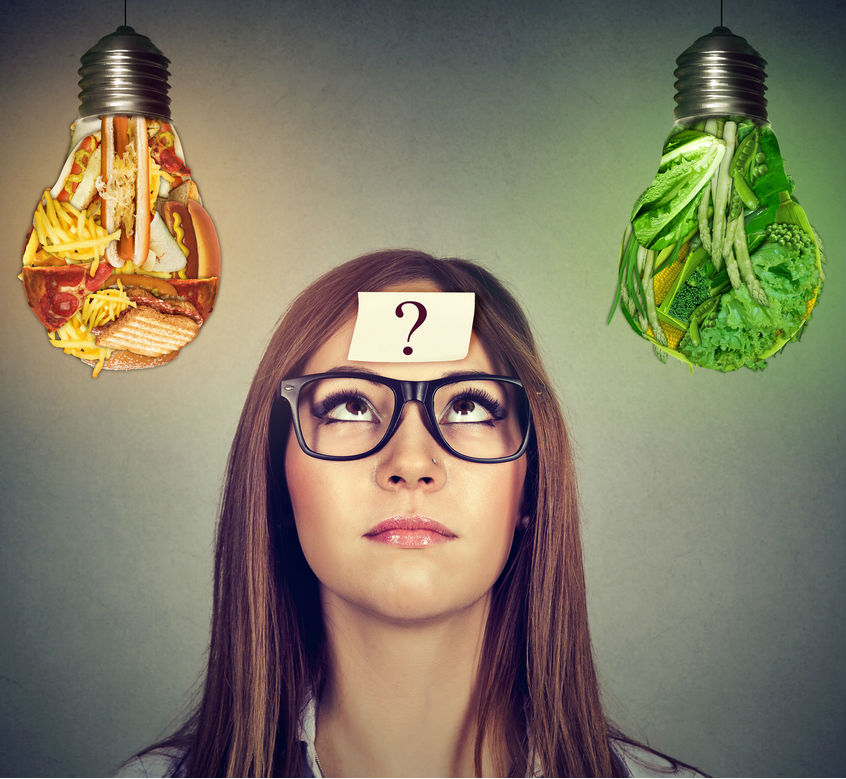 I'm sure you're aware that I am an expert dieter since I've been on one from the age of about ten. With that being said, I have learned that much of what you read and hear is either not true or only partly true. It's almost impossible to know what to do anymore so I've put together 10 little known facts about dieting when you're over fifty with the hope that this information will put to rest some of your concerns.
follow along with me...
Dieting gives me horrific breath. Why? If you're on a low- or no-carb diet, this can cause your body to break down fat and release chemicals called ketones, leading to bad breath. Chewing on gum, eating no sugar mints, or drinking more water can help to lessen the odor. Remember saliva helps keep your breath fresh so being well hydrated should help. To permanently fix the problem, add some healthy carbs to your diet. If the condition persists see your doctor.
Is using diuretics to drop a couple of pounds healthy? No. Diuretics can cause dehydration which causes loss of electrolytes. This prompts your body to retain water which will cause those lost pounds to return quickly. Also, taking diuretics can cause your blood pressure to drop. If you abuse them you can suffer from kidney damage.
If eating a high-carb meal makes you tired, why do runners eat that before a race/marathon?Carbohydrate loading before a huge athletic activity is done so that your body can maximize energy and endurance, and minimize fatigue. Keep in mind that athletes who decide to have a high-carb meal do it the night before intense activity, so their body has time to process and store them. If you carb load the day of, you'll most likely feel like a bump on a log.
How long is it safe to be on a juicing diet/fast? If you have not done a juicing diet or fast before, start with just one day, no longer. Our bodies require certain essential nutrients to function daily. Drinking only juices or fasting deprives you of healthy fats, protein, and many vitamins and minerals. If you abuse a juicing diet/fast, this could lead to headaches, constipation, fatigue, etc. Even though this way of dieting may knock off a couple of pounds quickly, you're losing mostly water weight so it will come right back. Remember, always consult with your doctor first before trying anything.
Do high-protein diets really mess up your kidneys? They can, especially for anyone who is prone to getting kidney stones, or who has been diagnosed with kidney or liver disease. High-protein diets are not very well balanced so you miss out on key nutrients your body needs like vegetables, fruits, grains, etc.
Is it safe to eat rotisserie chickens that sit under the heat lamps all day? Even though the heat lamps kill all the harmful bacteria in the chickens, you don't know if someone picked up a rotisserie chicken, shopped around, then decided to put it back under the heat lamps. In this case, it is possible that bacteria is present. Food safety regulations require that when food is kept under heat lamps, they should be kept at a temperature above which germs grow. Rotisserie chickens shouldn't stay under the heated lamps for more than four hours. To be safe, make sure to check the time stamped on the container or ask the people who work behind the deli counter how long the chickens have been out. I always have a rotisserie chicken in my fridge and have eaten them for years with no problems.
Are six small meals better than three big ones? Although nutritionist differ on their opinions about this, most believe eating smaller meals throughout the day is best to keep your metabolism revved up. Think of your metabolism as a moving train: if you don't give it fuel it will eventually slow down. Also, eating small meals every few hours helps keep you satisfied and less likely to binge.
Should I skip breakfast when dieting? Definitely NOT. Eating breakfast helps you eat less during the day, and gives you more energy to exercise. That being said, if you are not hungry in the morning or eating early upsets your stomach, skip this meal. I often have my first meal of the day around eleven as this works best for me.
How much do I have to exercise to lose weight and keep it off? You should exercise four or five times a week, one hour each day consisting of cardio and weight training. If you cannot dedicate an hour daily, thirty minutes is minimum.
What foods /drinks should I avoid to lose weight? You should not drink soda (including diet soda), alcohol, juices or most smoothies. It's best to stick to water and seltzer.  Stay away from processed foods and snacks like potato chips, cookies, candy, and ice cream. Fried foods, fast foods, white bread & pasta, canned fruits, and dried fruits should also be avoided. Eat real, whole foods like lean proteins, vegetables and berries.
These ten facts are just the tip of the iceberg. I suggest when you hear something about dieting that you ask yourself if that fact could possibly be true. Sometimes you'll find that something odd is actually real while other claims are blatantly false. If you're not sure look it up or ask! Some of these untruths can really sabotage your honest attempts at weight loss! It's important to be well informed, especially if you're a woman over fifty, as little things can have a big impact on our bodies.
IF YOU HAVE A QUESTION ABOUT DIETING OR WOULD LIKE TO SHARE A DIETING EXPERIENCE, PLEASE LEAVE IT IN THE COMMENTS BELOW  🙂
This video explains how to arrange your kitchen for easier dieting:
PREPPING YOUR KITCHEN FOR WEIGHT LOSS SUCCESS