I know you've seen them and I'm sure some of you wonder what they are, so I'm going to explain the advantage of using a BOSU Ball, actually named a BOSU Balance Trainer. BOSU is an acronym for Both Sides Up (or "Utilized") because this "half" ball can be used on either side. It is one of the most versatile pieces of fitness equipment and I love it so much I bought my own. The primary purpose of the BOSU Ball is balance training.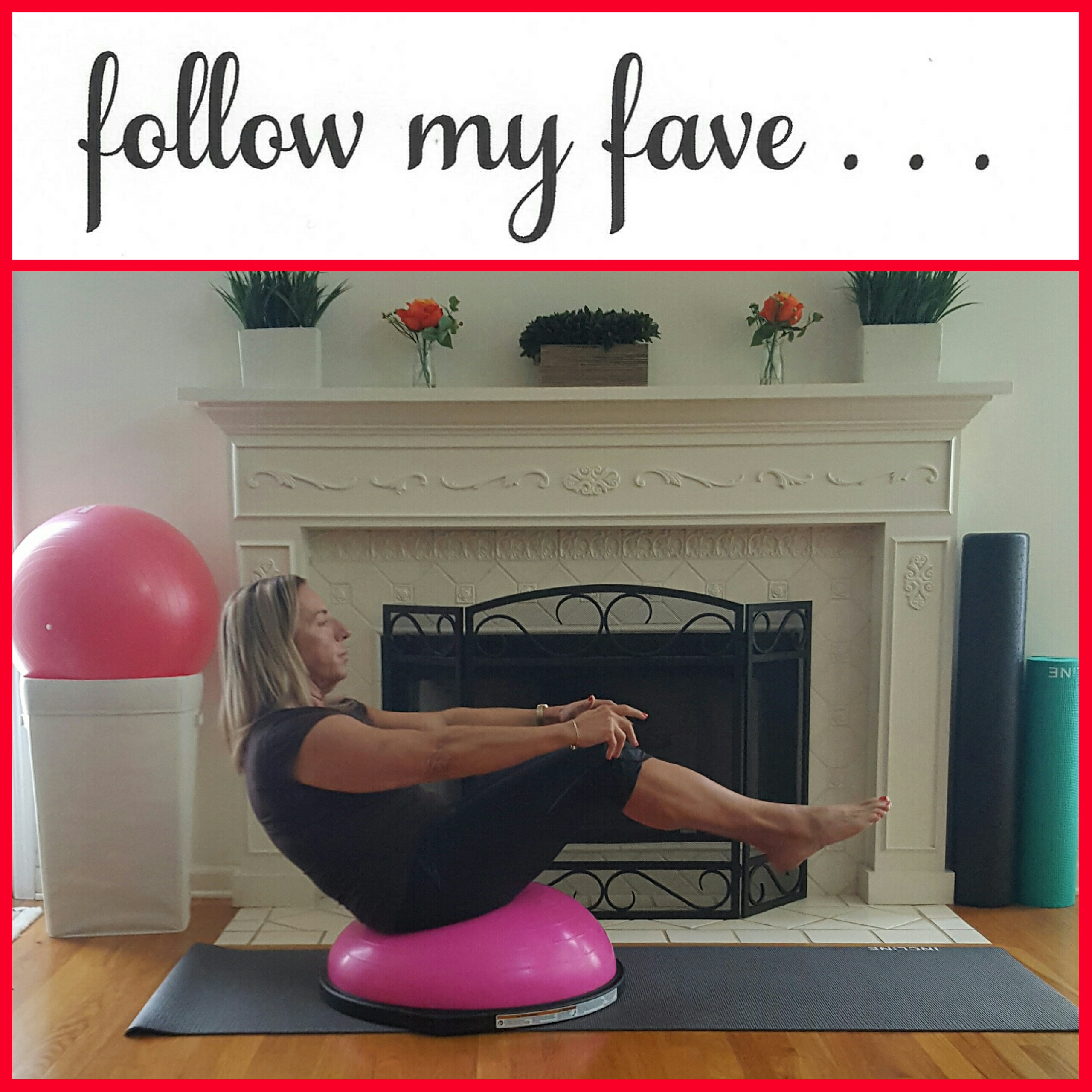 Balance is at the center of everything we do, from walking to extremely complex athletic moves. The BOSU Ball was developed to challenge everyone from the beginner to the most elite athlete. It can be used for cardio, strength, flexibility and my favorite, core training. Most people think of core as just their abs when in fact your core is your entire midsection. Keeping your core strong is the key to improved physical wellness.
The seated position pictured is just one of a many moves that help keep your core strong. I love to flip the ball over and do my push-ups on it. The handbook and wall poster supplied when you purchase this ball is a handy tool to get you started. It is important to start slow with simple moves. As you advance you might want to either work with another person or use a support to help you balance until you feel confident with the particular movement.
If you want to purchase one piece of exercise equipment I suggest the BOSU Balance Trainer.  It is compact and has a ton of applications for both the novice and the most advanced. I love it and use it everyday!
Disclosure: I was not financially compensated in any way for writing this blog post.