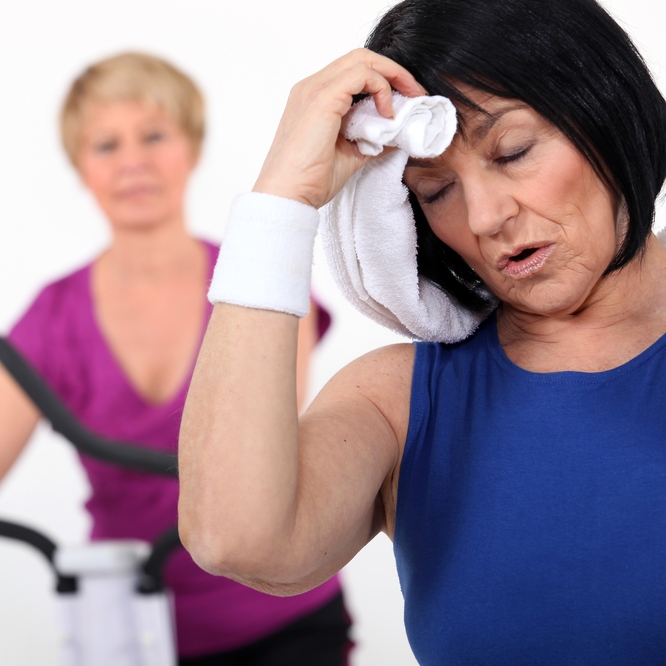 Just say the word "cardio" to most middle-aged women and watch their expression change. So many of us hate it but I'm going to show you how to take the dread out of cardio. Now I didn't say that I'm going to make you fall in love with cardio but I do have some ideas on how to make sure you get out of bed and do it!
follow along with me...
Get a Buddy. Having a friend to do cardio with is a fun distraction from the same old routines. Friends can help get you motivated, push you to your limits, and help you achieve your goals. There is always one friend who also needs a buddy to get started. Also, sometimes a friend can teach you some new ways to enjoy your cardio!
Watch yourself in the mirror. Every time I go to the gym, I always see people looking at themselves in the mirror and guess what? So do I! Watching yourself workout will not only help your form, but it is also a great motivational tool. Sometimes I will be on the treadmill and just want to jump off 10 minutes into the exercise. But just when I think I want to stop, I'll look at my body in the mirror and stare at which body parts I want to work on which gets me motivated to keep going. Give it a try next time you hit the gym!
Add Intervals. I don't know about you but I can find the treadmill or elliptical very boring. Instead of walking or running at the same pace, intervals are great to break up your cardio workout. All you have to do is set an amount of time you are going to do cardio, split it up into 5- minute intervals, and change either the speed or incline during each interval. This will not only make time go faster, but it will help you focus harder on your exercise and burn more calories!
Cover the time. This trick always helps me get through my cardio workout. Nothing irks me more than watching time go slowly when I'm sweaty and uncomfortable. Covering the time prompt helps time fly by and makes you focus on something else. How long can you resist before looking at the time?
Watch TV/Read a Book. Do you ever wonder why most gyms have televisions everywhere? Being able to watch television/read a book is an easy distraction from cardio boredom and is a good distraction from watching the time. A show or movie can be a great tool for setting the length of a cardio workout.
Listen to Music. Having your own personal music playlist can be a great motivator to get through a workout. It can help distract you from outside noise, elevate your mood, and give you that 'push' to keep going. You can make a music playlist on your cell phone or through the internet.
Change It Up. Who says you only have to do one type of cardio ? There are plenty of options to choose from such as treadmill, dancing , elliptical, hiking, bicycling, etc. I usually like to mix it up because sticking to the same routine can get boring. Also, changing up your cardio forces you to use different muscles and can boost your calorie burning. Give it a try !
Cardio is necessary to maintain good health. Sometimes I love doing it because I find I can easily forget about the day's problems when I'm sweating and moving fast. Other days I hate it. But on those days I follow these tips to get me through it!
WHAT DO YOU DO TO ENHANCE YOUR CARDIO EXPERIENCE?
This post has a lot of good information about cardio workouts:
THE BEST STEP-BY-STEP GUIDE TO CARDIO FOR BABY BOOMER WOMEN