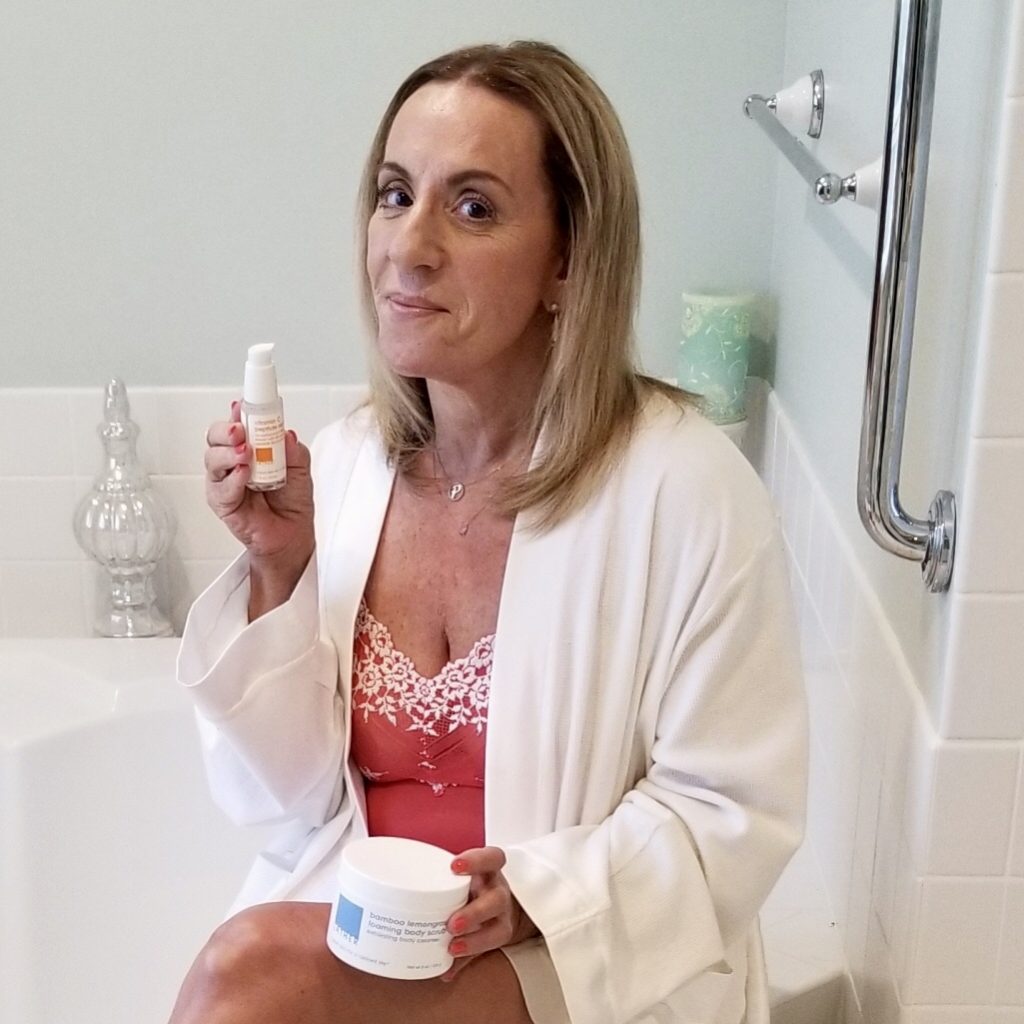 Happy Spring ladies! As you know, I believe it's important to take care of yourself both inside and out and that means taking good care of your skin. Why is skin care so important? Your skin is the largest organ of your body. It acts as a defense against certain environmental factors and it helps regulate your temperature. Your skin cells shed daily so that's why it's super critical to give it some TLC.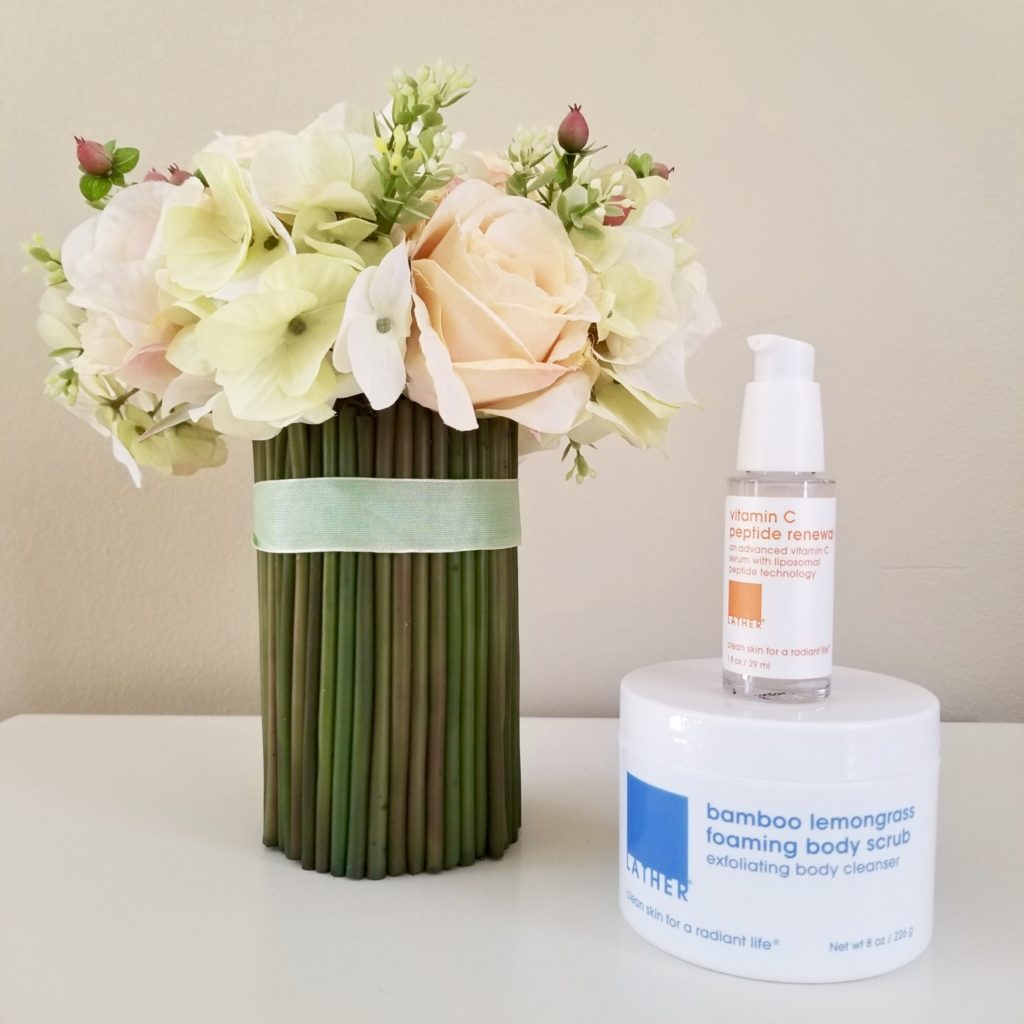 That being said, I am beyond ecstatic to share with you that I am collaborating with LATHER, a high-quality skin care company that focuses on using natural ingredients like essential oils. LATHER products contain no parabens, sulfates, synthetic fragrance, synthetic colors or mineral oils. These products are truly one of kind.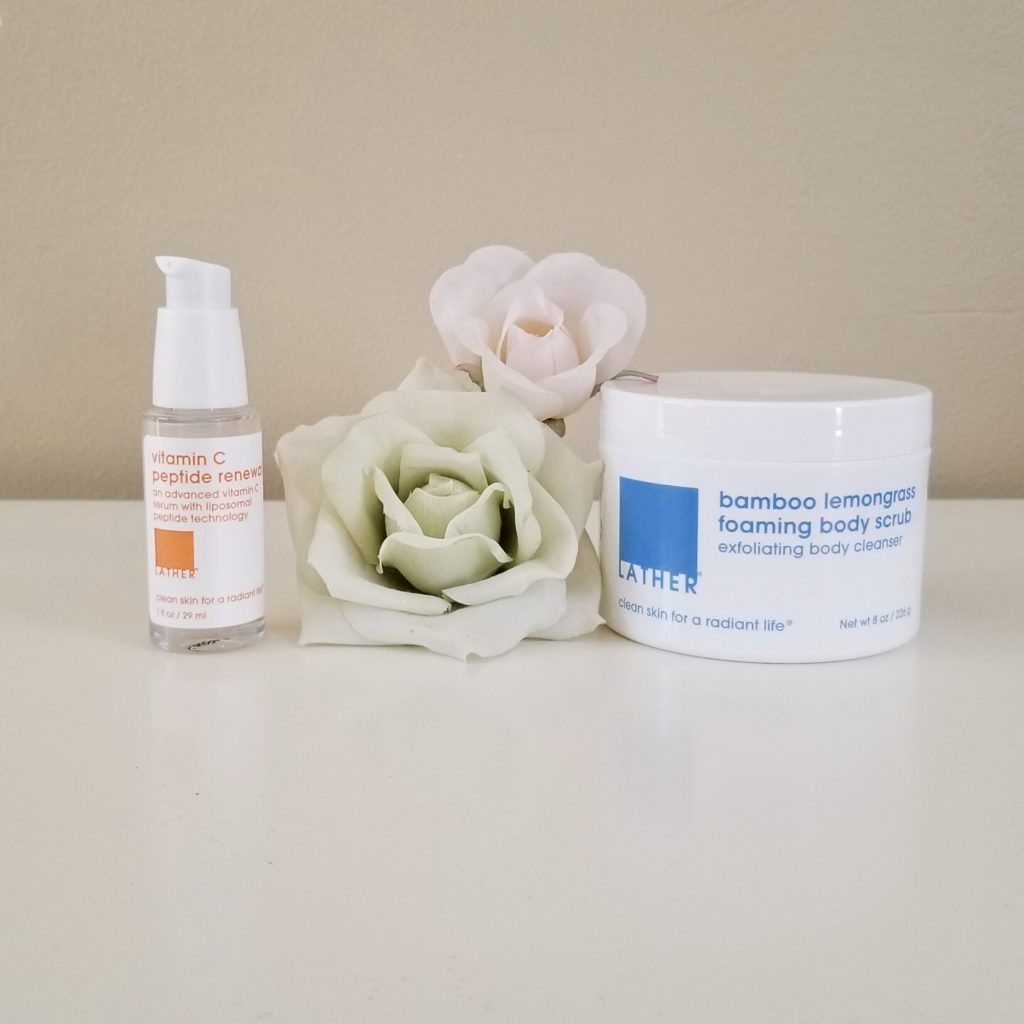 Going from the cold of winter to the warmer spring and summer months, my skin tends to be very dry. Additionally, with the warm weather comes the full blast of the sun which means I need to be careful of my dark spots returning. For the past month, I've been using two gifted LATHER products: Vitamin C Peptide Renewal and Bamboo Lemongrass Foaming Body Scrub.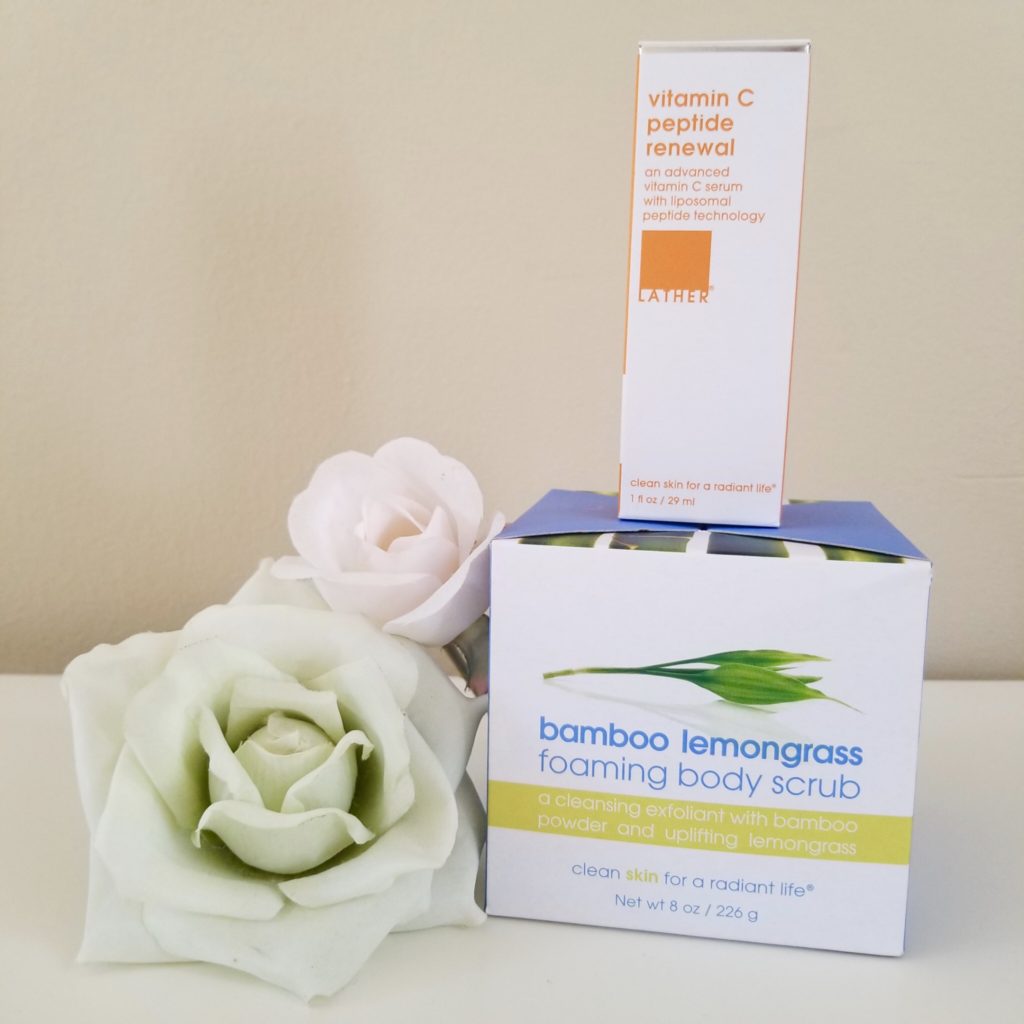 The Vitamin C Peptide Renewal serum has made a real impact on the dark spots on my face. The overall complexion of my skin has changed as well. I notice it feels and looks smooth and the dryness is gone. I use a small dot the size of my finger tip in the morning right after washing my face. This serum is created with advanced peptides to hydrate, brighten, firm, and protect skin from environmental hazards.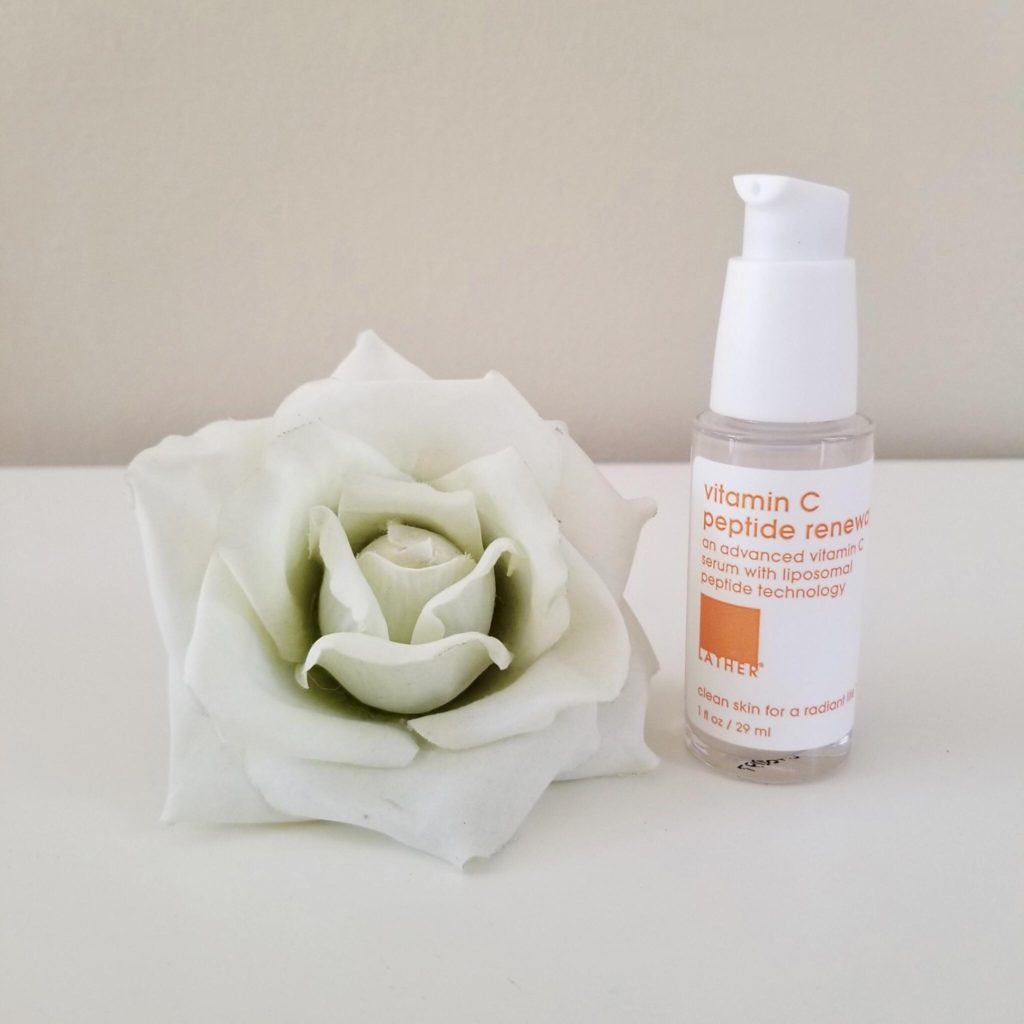 I always exfoliate because I have flaky, dry skin on my body. I have been using their Bamboo Lemongrass Foaming Body Scrub three times a week in the shower. I can't even begin to explain the difference it has made on my parched skin. I even saw the dead skin coming off as I was using this product (not trying to gross you out but its true). Using this scrub before I shave makes my skin well prepared to get a smooth result. Every time I open the container the relaxing aroma that comes from the scrub makes me feel like I am at a spa. Exfoliating is super important to maintain skin hydration which makes skin look brighter and smooth.
I love these LATHER products and I plan on trying more. Not only did they make a big impact on the appearance of my skin, the aromatherapy was a huge added bonus that I greatly enjoyed.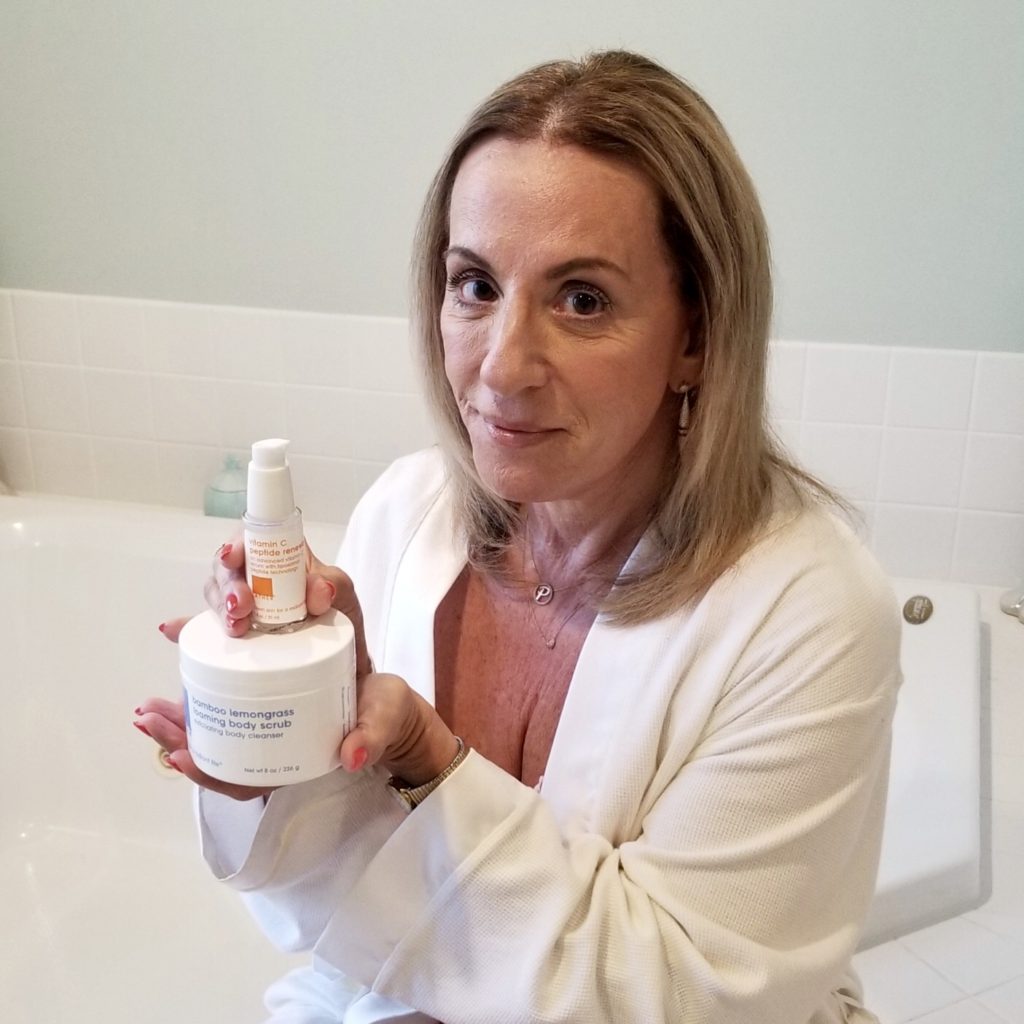 I think these two products make the perfect Mother's Day gifts as they repair both face and body. Don't miss the LATHER Spring sale – 15% off site-wide + free 2nd day shipping on orders $60+  from now through 5/5/19. Simply use code SPRING19 for your discount and stock up for you and all the lovely ladies in your life!
Make sure to check out the full LATHER's Mother's Day Gift Guide here.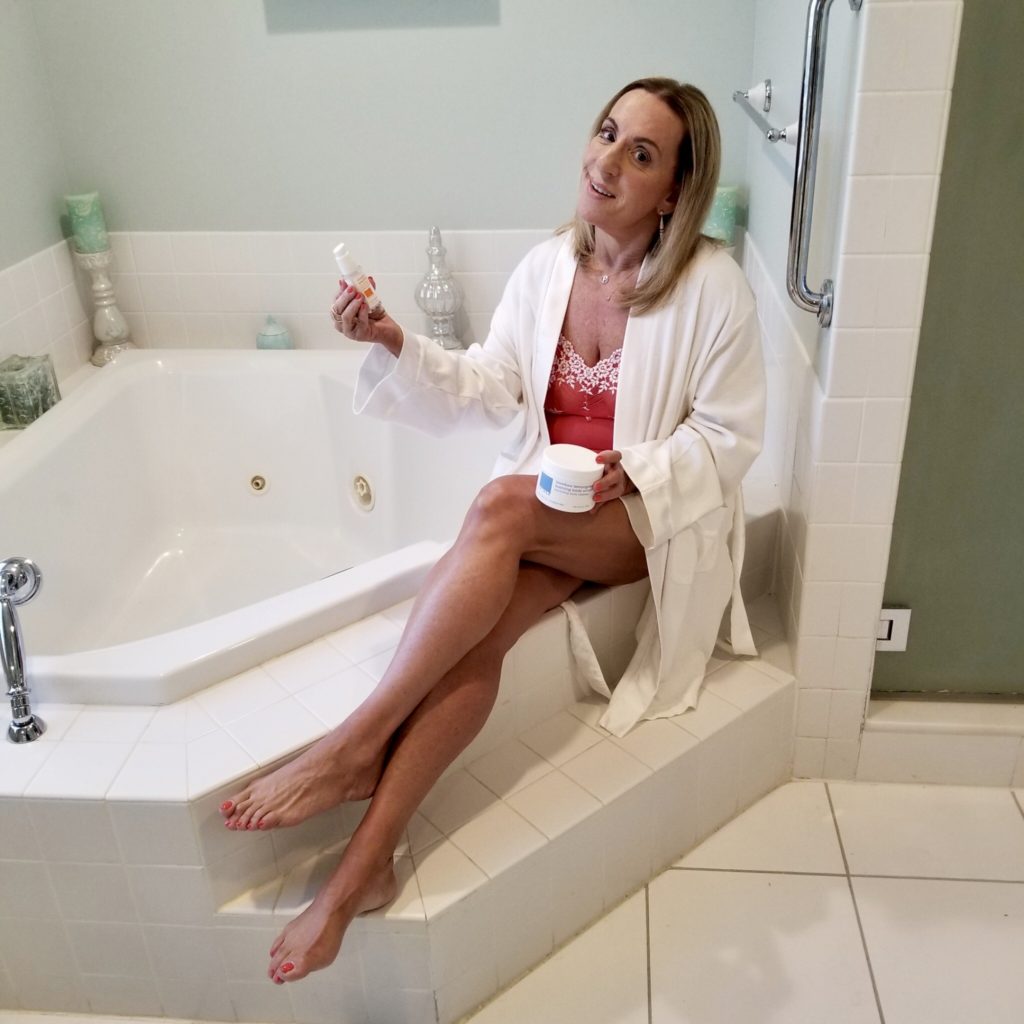 Disclosure: This post contains affiliate links. If you purchase through one of these links, you won't pay a penny more, but I will get a small commission.