I love meatballs so much I could eat them everyday so I came up with my amazing low calorie turkey meatballs to satisfy my craving without packing on the pounds. These meatballs are incredibly easy to make and are very versatile. Make sure to watch the whole video to see an unusual way to serve them.
INGREDIENTS
1 1/2 pounds 99% fat free ground turkey breast
1 package frozen spinach, thawed and thoroughly squeezed to remove all water
2 eggs
1/4 cup grated parmesan cheese (I like parmigiano-reggiano)
freshly ground pepper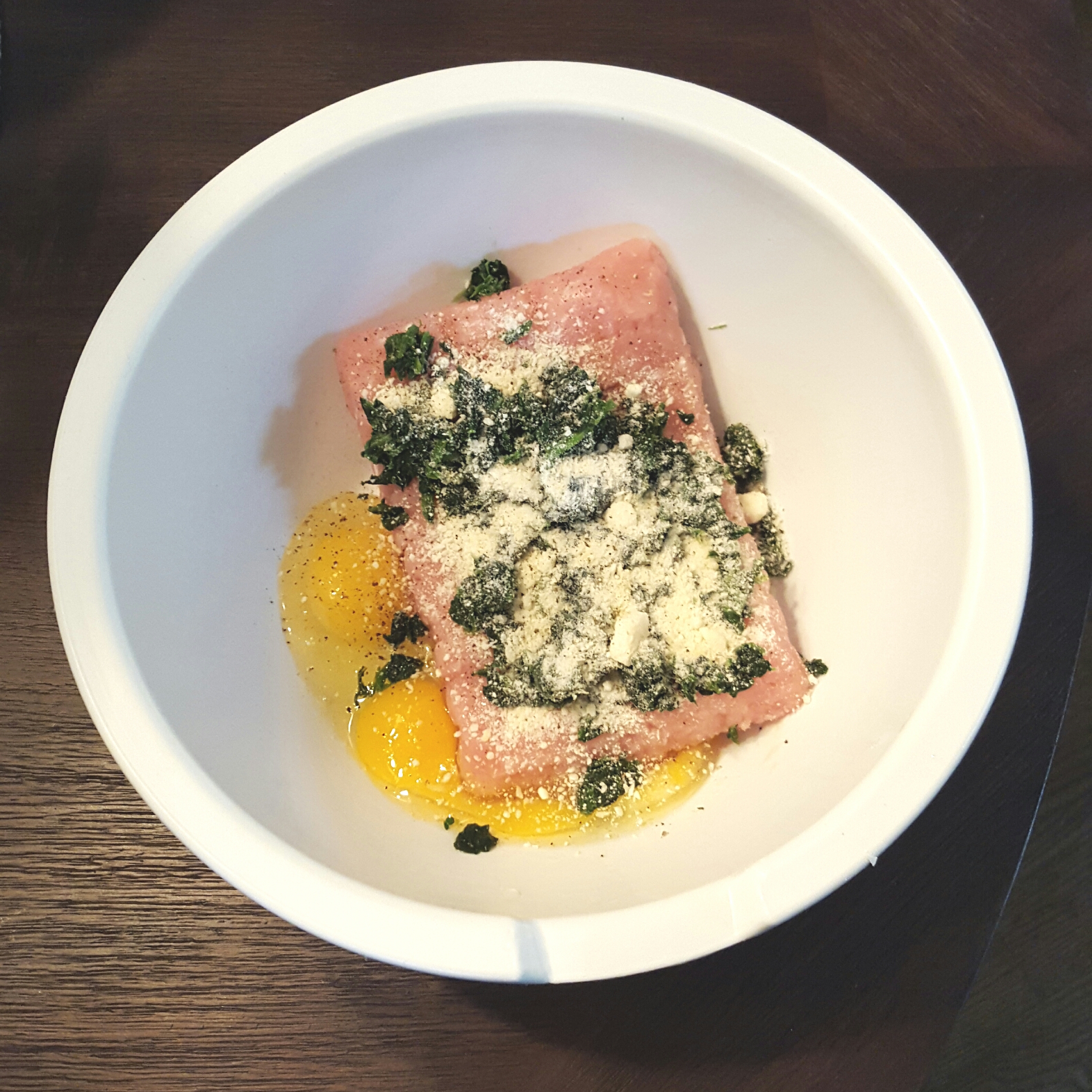 PREPARATION
Gently combine turkey, spinach, eggs, cheese and pepper in a bowl. Roll mixture into golf sized balls* and place 2 inches apart on a baking sheet covered with tin foil or parchment paper. Cook in a preheated 350° oven for about 20 minutes until the centers are no longer pink. Makes about 24 meatballs.
*You an also roll into small appetizer sized balls and cook for about 15 minutes.
I serve the mini meatballs as appetizers to family and friends who are craving Buffalo Chicken Wings. I love these with a light beer and a good football game!
APPETIZER SIZED BUFFALO MEATBALLS
Put the hot mini meatballs in a bowl and cover with a spicy sauce. I like Frank's Redhot Buffalo Wings sauce because it has no added sugar or carbs. Toss bowl to cover the meatballs completely. Stick a toothpick in each meatball and serve with celery sticks and your dressing of choice. I like blue cheese but many people prefer ranch.
Make sure to check out this delicious recipe:
HOW TO EAT SPAGHETTI AND MEATBALLS WITHOUT THE GUILT