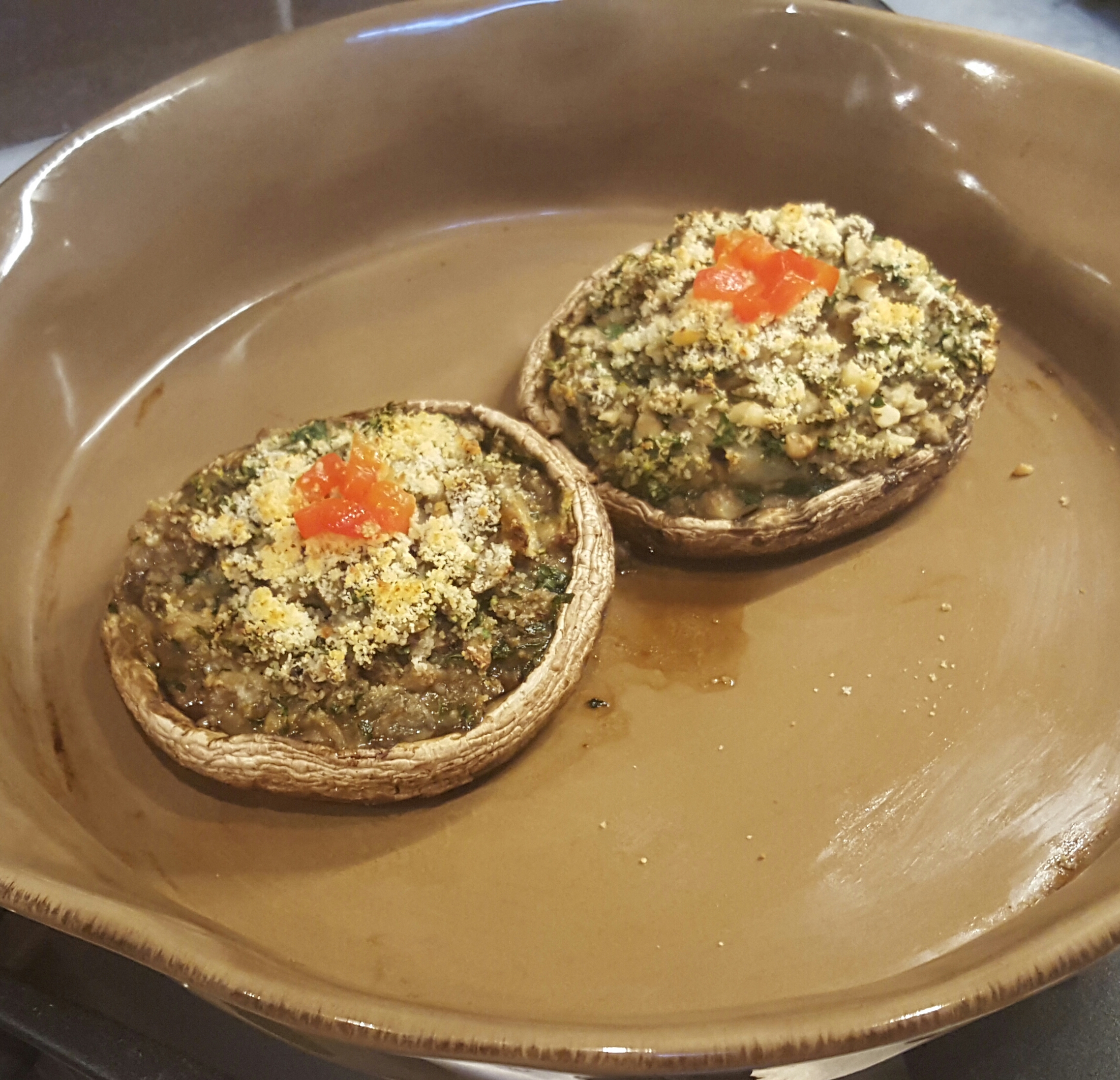 These low calorie stuffed portobello mushrooms are delicious and unbelievably easy to make. The stuffing is very hearty making them suitable for serving as either an entree or side dish. I like to pair them with a grilled protein and some oven roasted vegetables. They are not only low calorie but low carb and low fat also. The finely chopped nuts, parmesan cheese and parsley give these low calorie stuffed portobello mushrooms an earthy taste and feel.
INGREDIENTS
2 portobello mushrooms, lightly wiped with a paper towel, stems removed
2 cups chopped mushrooms (include the stems)
1/2 cup chopped onions
1/4 cup grated parmesan cheese + 1 tablespoon
1/4 cup chopped parsley
1/4 cup finely chopped walnuts
freshly ground pepper to taste
1 teaspoon finely chopped red pepper for garnish (optional)
1 teaspoon olive oil
cooking spray
PREPARATION
Preheat oven to 400; lightly coat a baking dish with cooking spray
Rub the mushrooms with the oil and set aside. Coat the bottom of a saute pan with cooking spray. Add the onions and cook until translucent. Add the mushrooms to the pan and cook until all the water from the mushrooms has been released. Transfer mixture to a bowl and allow to cool for a few minutes. Add the 1/4 cup cheese, parsley, walnuts, and pepper to the onion/mushroom mixture and stir to combine. Put half the mixture in each cap. Sprinkle with the reserved cheese and bake in the oven until heated through and browned on top, approximately 30 minutes. Garnish with red pepper if desired.