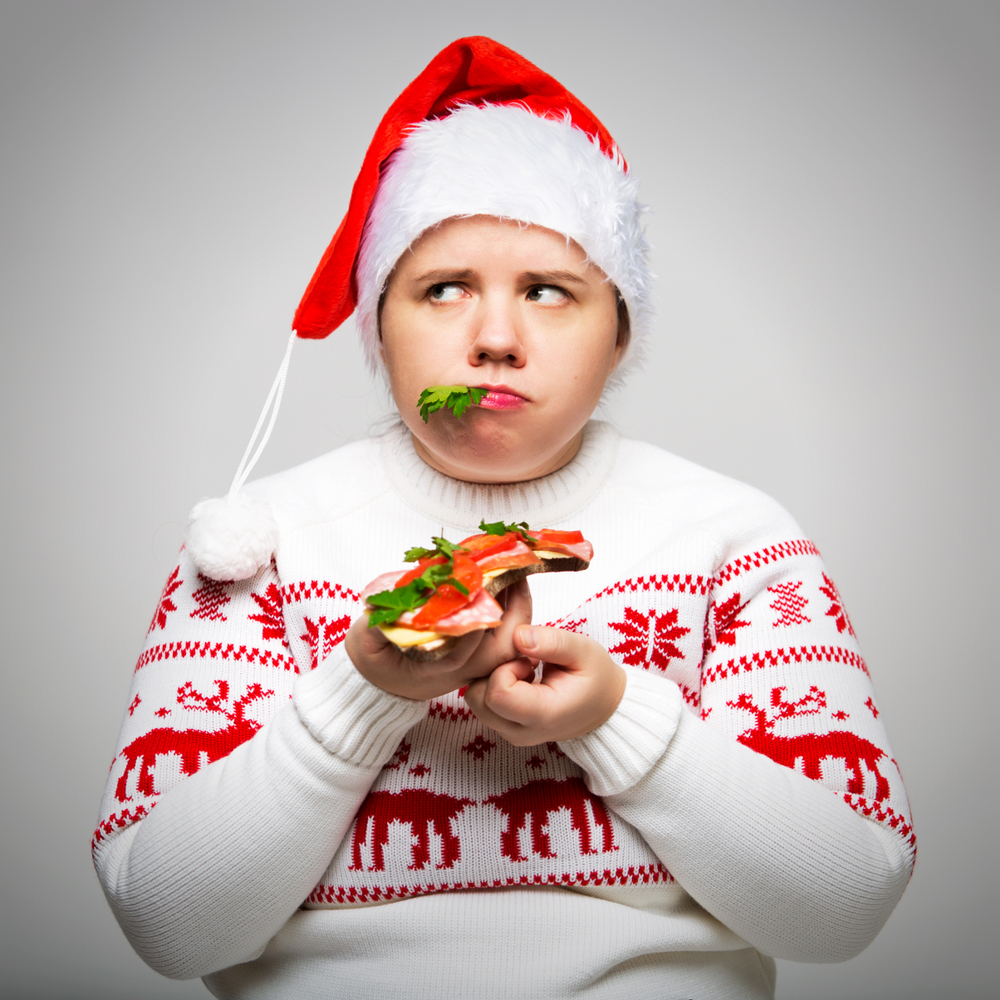 This time of year is all about parties and having fun and unfortunately, weight gain. But I am going to explain how not to get fat over the holidays. Here are strategies I have used for many years to get through this time of year without going up a size. There's no reason not to have a great time, but there are a few things to keep in mind that will really help keep your weight in check.
follow along with me...
PRE-PLANNING
The most important tool I use for avoiding that pesky weight gain during the holidays is to pre-plan. What this means is that I keep track of all events that I'll be going to. I keep my nutrition leaner and cleaner on days when I have nothing scheduled, so I will skip an extra snack, not have that glass of wine, and make sure I'm eating lots of lean protein and vegetables and avoid most starchy foods. I also keep up with my exercising.  This is no time to slack off. I find that women over 50 do better at this time of year concentrating on cardio to burn calories.
ON THE DAY OF ANY HOLIDAY EVENT
I read all the time that you should make sure to eat during the day so that you don't overindulge at night. While that strategy might work for some, I have found that most women over 50 can't do that. What I like to do is keep food consumption low. I usually will eat a few light snacks, like raw nuts or some lean protein like eggs or turkey breast. I don't like to eat veggies or dairy as they tend to bloat me and I want to look good in my outfit. I also make sure to stay hydrated so that my system can handle what's about to come. If possible, I always do a good cardio session on that day.
CELEBRATING AT A RESTAURANT WITH FRIENDS
If I'm going out with my girlfriends to a restaurant to celebrate, I like to take a few minutes before I go to look at the menu and figure out some healthy food choices. This way, I'll avoid the frustration of spending a lot of time deciding what to order.  Most restaurants today offer gluten free, dairy free, and vegan options. By knowing what the restaurant has on the menu, it's a lot easier to make better choices. I start the evening with a cocktail (I drink vodka on the rocks), but I always have a "Seltzer Sangria" next. (see recipe below). If I want another drink, I allow myself another cocktail – but usually I'm too full to drink anything else.
Once my food has arrived, I follow the golden rule – chew slowly. I don't just practice this around the holidays, either. Whenever I eat, I take my time and ensure that I'm thoroughly chewing my food. The benefit is twofold – by eating slowly, I allow myself to realize I am full before I finish my entire plate of food. I also avoid the bloating air intake that's commonly associated with eating too quickly.
CELEBRATING AT A PARTY
I use what I call the "two hand rule" — that means I have a drink in one hand and only one piece of food in the other. Both hands are full but only one of them has food. I try to make good choices but let's face it, often times the food offered at these holiday events is just too irresistible. I usually plan on having 6 or 7 appetizers. (I have to be honest, if pigs & blankets are available, I will eat about 10 of them!) If you feel like nibbling some more, usually there's a dip with veggies or cheese and crackers, so go for the cheese and the veggies (leaving the crackers and dip behind).
Regardless of what you're snacking on, be sure to drink plenty of water. Not only will this practice force you to eat slower, it will also keep you digesting properly and help to defend you against that nasty, morning-after bloat.
At a party I follow the same drinking routine I use at a restaurant — I start the evening with my cocktail and then have a "Seltzer Sangria."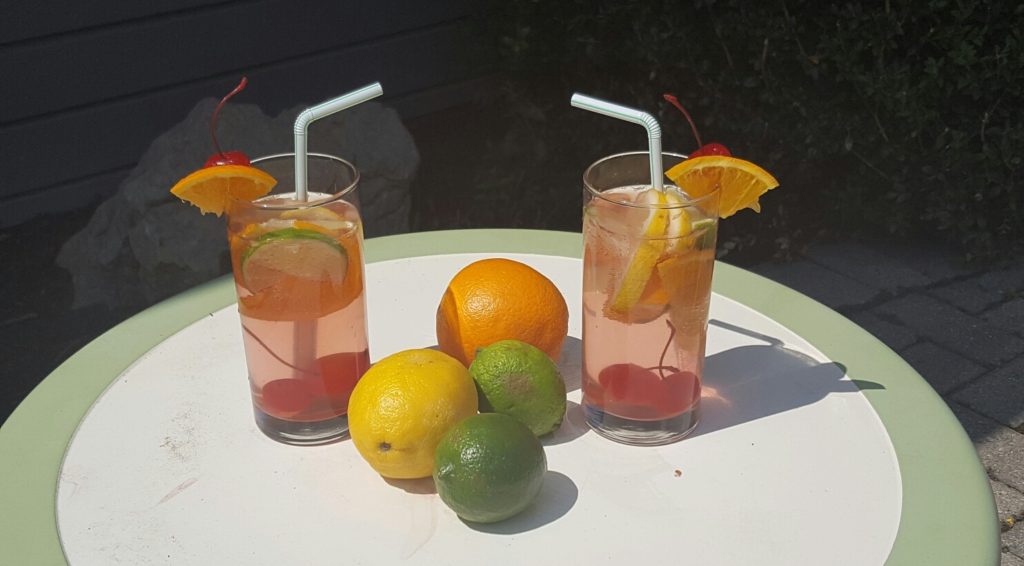 SELTZER SANGRIA
Big glass of seltzer (12 or 16 ounces)
Orange, lemon and lime slices
3 maraschino cherries
Splash (1 tablespoon) of cranberry juice
Ask the bartender to "muddle" (that means smash up) the fruit — if he looks at you like you're crazy, just ask for the seltzer with the fruit and you can smash it yourself with the straw
FINAL THOUGHTS
Although I know you think it, hear it, and read it, in reality most people only put on a pound or two during the holiday season. Most of what you think is added fat is really bloat and blockage.  And it's the holidays. Relax and enjoy… it only comes once a year!
Even though we associate holidays with weight gain they can also be used to meet your diet goals. This post explains how.
HOW TO USE HOLIDAYS TO MEET YOUR DIET GOALS
This is the sangria post:
SPARKLY LOW CALORIE NON-ALCOHOLIC SANGRIA
DO YOU DO ANYTHING SPECIAL TO ENSURE YOU LOOK YOUR BEST AT HOLIDAY TIME?