I am so happy that I finally found the perfect polish for Summer 2016. It might sound silly but since I'm a creature of habit I usually choose a different color each season and then stick to it. Sometimes I get bored and change it up but 90% of the time I stay consistent.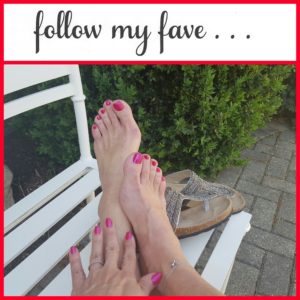 In choosing a color it is important to stay current, but make sure to consider your skin tone and the colors you wear most of the time during that season. For summer I like a color that is bright and goes well with my wardrobe. I was having a problem finding a color as many of  this year's colors are pastel and I prefer something vivid. I was ecstatic when my manicurist Donna suggested Pompeii Purple by OPI. It's part of their Classic Collection and really much more of a pinky fuschia with pearl finish. I just had my mani/pedi today and I couldn't be happier. It's definitely my fave this week!
If you like make-up here's a previous post about nail and lipstick I think you will enjoy:
Disclosure: I was not financially compensated in any way for writing this blog post.