Okay. I admit it. I like black but I love grey. The different shades and textures of grey are softer than black and I think women over fifty look less tired with grey against their skin. But don't get me wrong — black is an irreplaceable basic and works beautifully with grey. I always pair the two. I think black and grey have a youthful vibe. And you can add any color as an accessory, like a merlot scarf or some turquoise jewelry if you wish.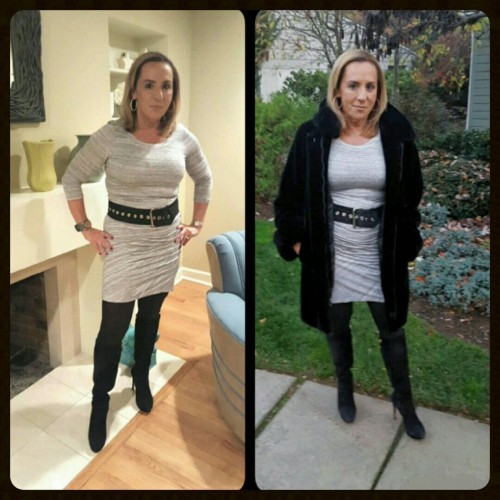 Here are some of my favorite current looks —  they can all be dressed up or dressed down.  These outfits are all comfortable and on trend.  Although you can't turn back the clock, you can be up to the minute with your fashion style. Women over fifty can adapt almost any trend to their aging body. You just need to be a little brave and step outside your comfort zone.
So give it a try. Add a little leather, faux or real. Buy a great pair of boots with high heels. Add a belt. Play around and have fun. There's no reason being over fifty needs to equal frumpy!