I am an over fifty woman who lives in workout clothing all day and I absolutely love Lululemon Pace Rival Crop leggings. I am a leggings fanatic and I have a list of criteria that must be met before I purchase new ones. My day revolves around fitness, both at the gym and at home on my computer blogging about it. I want to be comfortable but I also want to look good, not easy to accomplish when you're a middle-aged woman.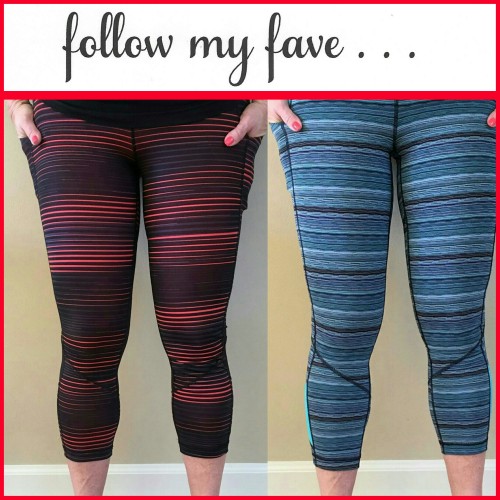 There's a lot to love about these leggings but at the top of my list are the pockets. Whether in the gym, running around doing errands, or working at home I need pockets. We are all attached to our phones and other gadgets but usually women have no place to put these items, especially when they are exercising. Problem solved! And I'm not talking about a small, zippered key pocket — these pockets are deep and wide enough to hold a big phone, iPod, tissues, keys, etc. Before I found these leggings I needed to wear gym shorts or sweatpants to the gym to have pockets but not anymore!
Although I admit that the big pockets are the main selling point, I also love the fit and fabric of the Lululemon Pace Rival Crop leggings. The length is perfect and I can make them a little shorter by just pulling the fabric up a bit. The fabric has a lot of stretch and is great at wicking away moisture.
I just bought three new pairs of these leggings and I have two old pairs that I refuse to part with. They come in lots of different fun patterns and colors and look equally great at the gym or in the supermarket. If you are a leggings fanatic like me look no further. These leggings from Lululemon are it!
Wear these leggings while you do one of my exercise videos:
Disclosure: I was not financially compensated in any way for writing this blog post.