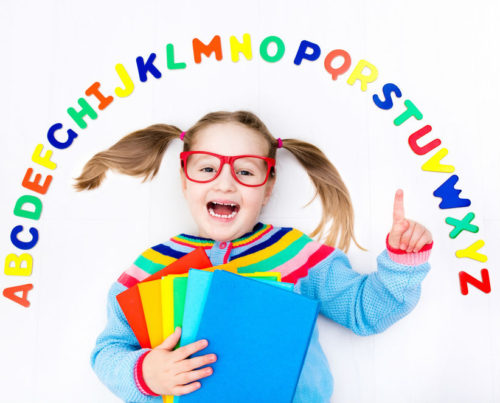 There is so much to read about how to achieve good health over fifty that even I feel overwhelmed by all the available information. I thought I would make it nice and easy by giving you my ABCs of wellness for baby boomer babes. You know I like to keep things simple so here is my list of healthy lifestyle musts!
follow along with me...
You know the alphabet so come follow along with me:
A is for Alcohol 
Alcohol is not bad for you but should be consumed in moderation.
B is for Bingeing
We all like to pig out sometimes but it should not be done routinely.
C is for Carbohydrates
Make sure to choose your carbohydrates wisely. They are important to the body but some are much better than others.
D is for Diet
Eliminate that word from your vocabulary…
E is for Exercise
Movement is essential and should be done at least four to five times a week.
F is for Fat
Women over fifty must have a good nutrition and exercise plan or they will get fat.
G is for Gluten
Gluten free does not mean carb free.
H is for Heart
Heart disease is the number one cause of death for women and good heart health is within your control.
I is for Interval Training
It's important to incorporate some cardio interval training into your workouts. Interval training is when you alternate short bursts of intense activity with longer periods of moderate movement.
J is for Juicing
Don't drink your calories.
K is for Kitchen
Make sure your kitchen is organized and stocked with healthy foods you enjoy.
L is for Listen
Always listen to your body — it will tell you what you need to know.
M is for Muscles
The more muscle you have the faster your metabolism.
N is for Nutrition
What you eat is the most important component to wellness.
O is for Obesity
Over two thirds of adults are considered obese; make sure you're not headed in that direction.
P is for Plan
"A goal without a plan is just a wish." If you can't do it by yourself, join a wellness program like Weight Watchers.
Q is for Quick
On busy days make sure to fit in a quick workout.
R is for Resistance Training
Building muscle when you're over 50 is crucial.
S is for Stretching
Make sure to warm up and cool down before and after a workout.
T is for Transformation
With consistency, dedication and hard work comes true body transformation.
U is for Unhealthy
An unhealthy lifestyle can lead to illness and early death.
V is for Vitamins
It's important that your diet satisfies your daily vitamin needs.
W is for Weight
Make sure to find a healthy weight that's sustainable.
X is for X-ray
X is always for X-ray…
Y is for You
Bottom line: you are responsible for your wellness.
Z is for Zen
Namaste  🙂
The end goal for any fitness program should be wellness. While fitting into a certain dress or losing your muffin top are good motivational goals, what women over fifty should be aiming for is good health. It might sound complicated but if you just follow my ABC's of wellness for baby boomer babes I'm certain you will feel and look better with a little time and commitment.
Do you have a wellness tip that works for you? I'd love for you to share with us in the comments below!
These posts contain my fitness philosophies:
15 FOOD & FITNESS RULES I FOLLOW