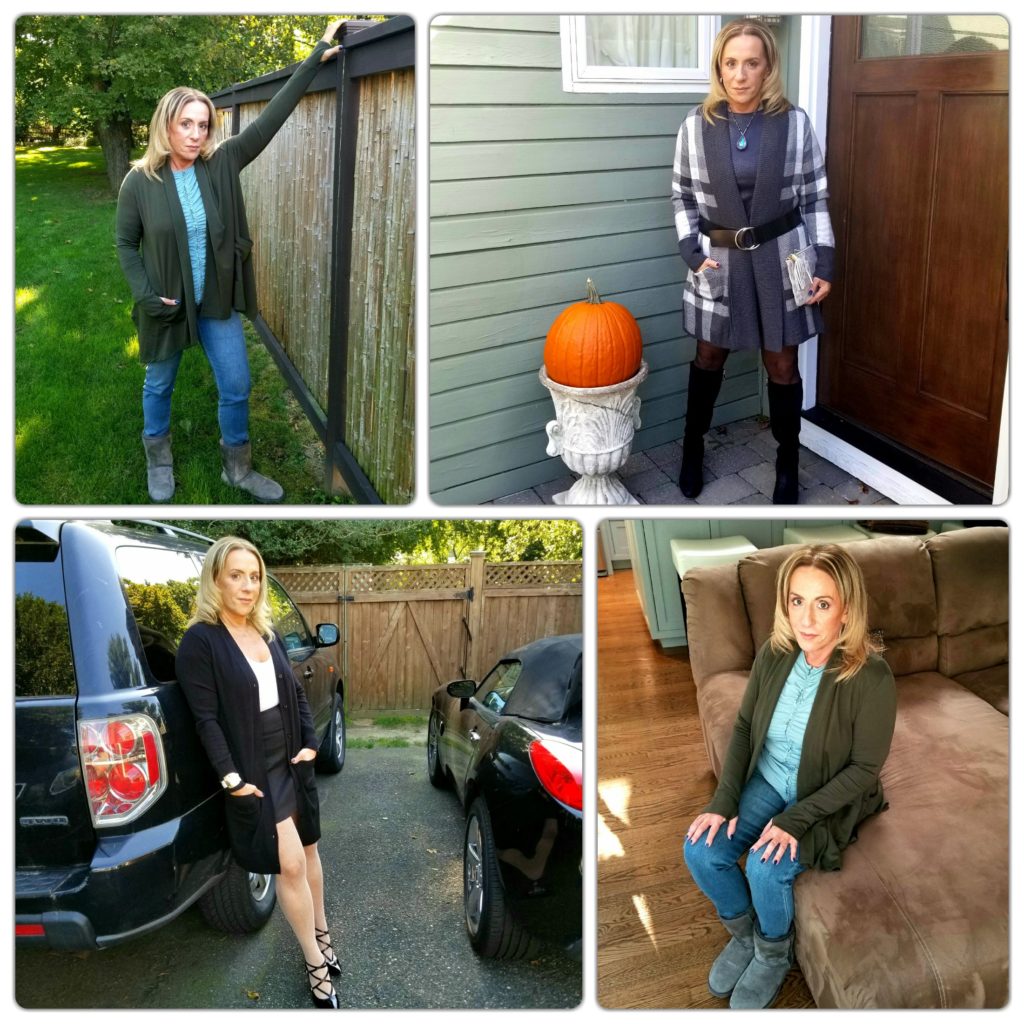 I've had the majority of my clothing for many years. I tend to buy basics in neutral colors so every year as the seasons change I buy a few fresh pieces to stay current. As there are always so many new trends (colors, lines, patterns) I choose the style that best suits my taste. This year I'm super excited with all the different types of sweaters available. I wasn't much into the loose, super long, open dusters from last year. These three sweater looks are my favorite and I think you need them NOW!
1. PLAID
I love plaid. I've actually included a picture of my Vionic plaid slippers I wear with my Victoria's Secret pajamas I bought last year. The featured plaid sweater is by Isaac Mizrahi purchased from QVC recently. I've paired it with my favorite old, faux leather mini dress and 5 year old Vince Camuto suede boots. The snakeskin bag is from G.I.L.I and the belt and necklace were cheap street finds.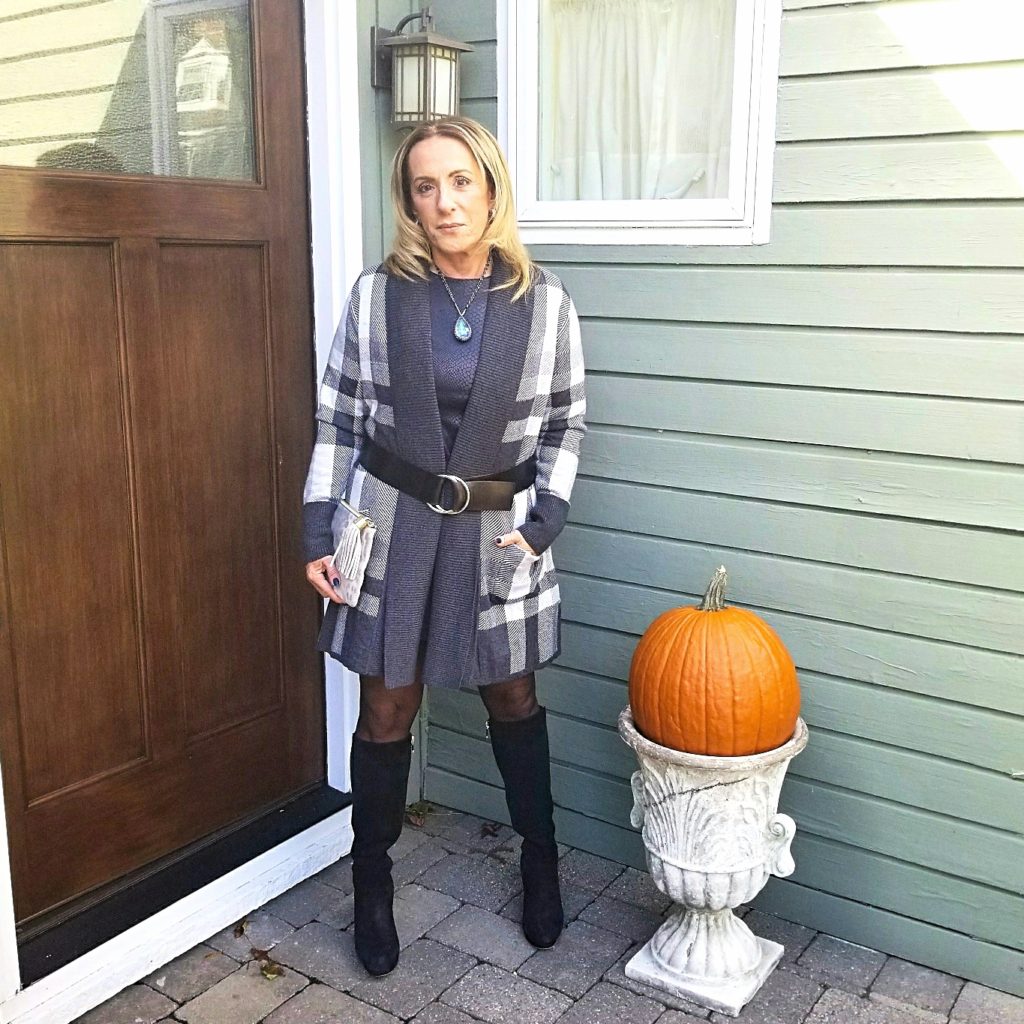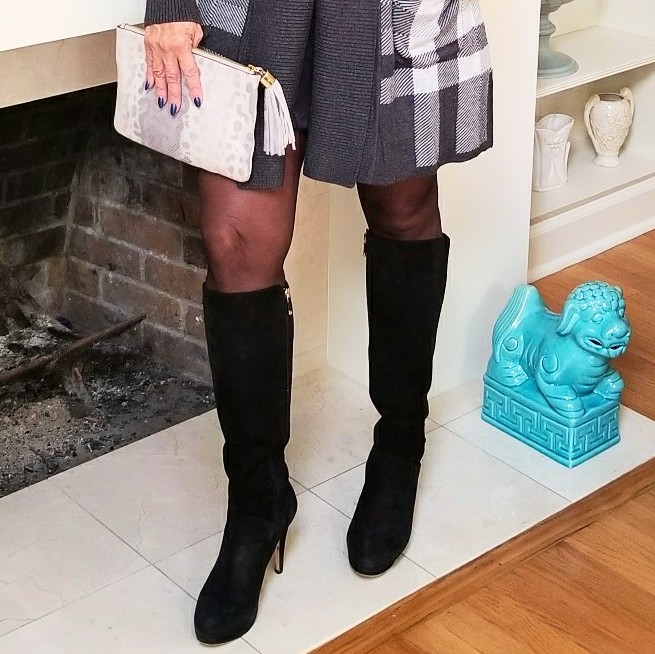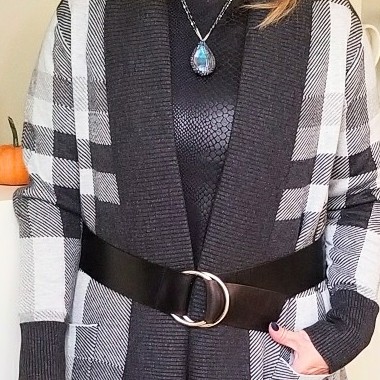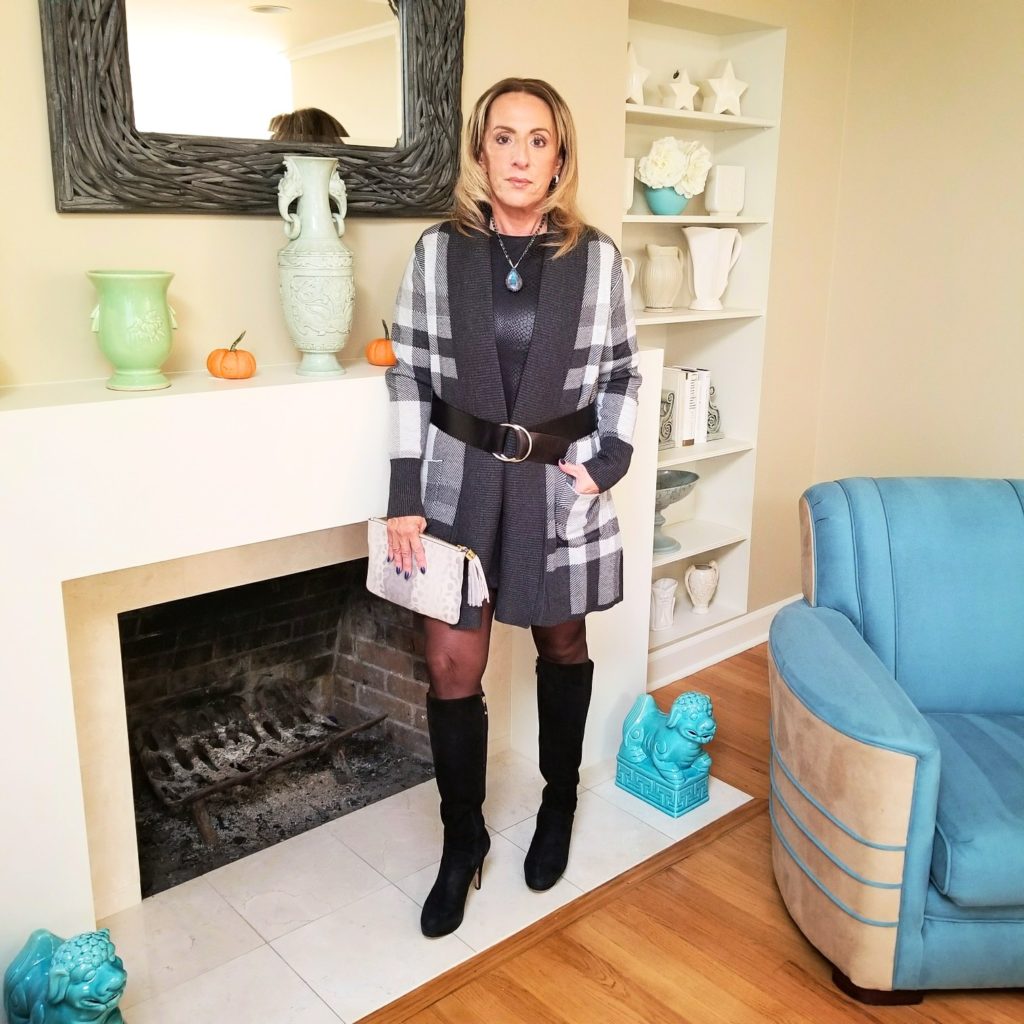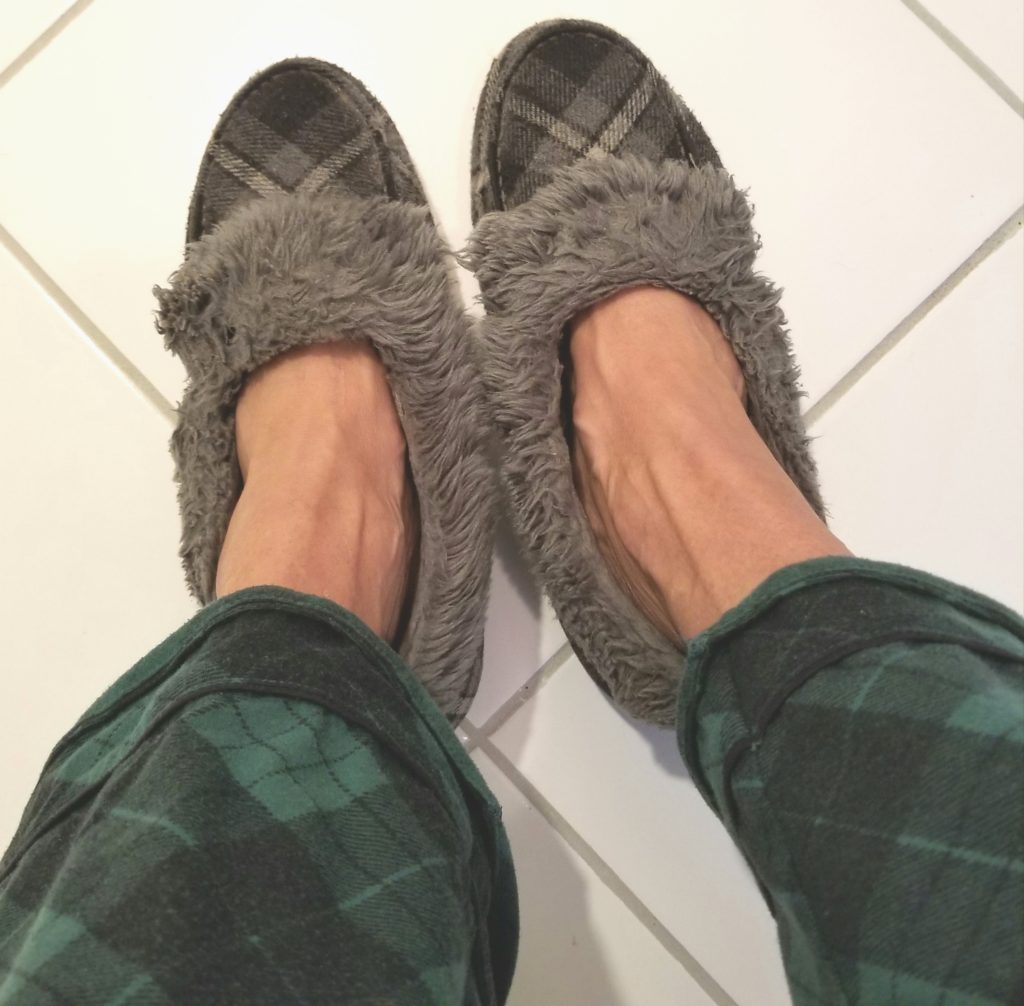 2. DRAPE NECK WITH THUMB HOLE
I've never been into draped neck garments because I'm busty and I always thought they made me look HUGE. I gave this CuddlDuds sweater from QVC a shot because I'm a sucker for thumb holes! I was so happy with this purchase that I also decided to buy the sweater in black. I'm wearing it with an old Pamela Dennis sweater, some worn jeans and an old pair of Ugg boots. So comfortable I want to sleep in it! An added bonus . . . the sweater has pockets!!!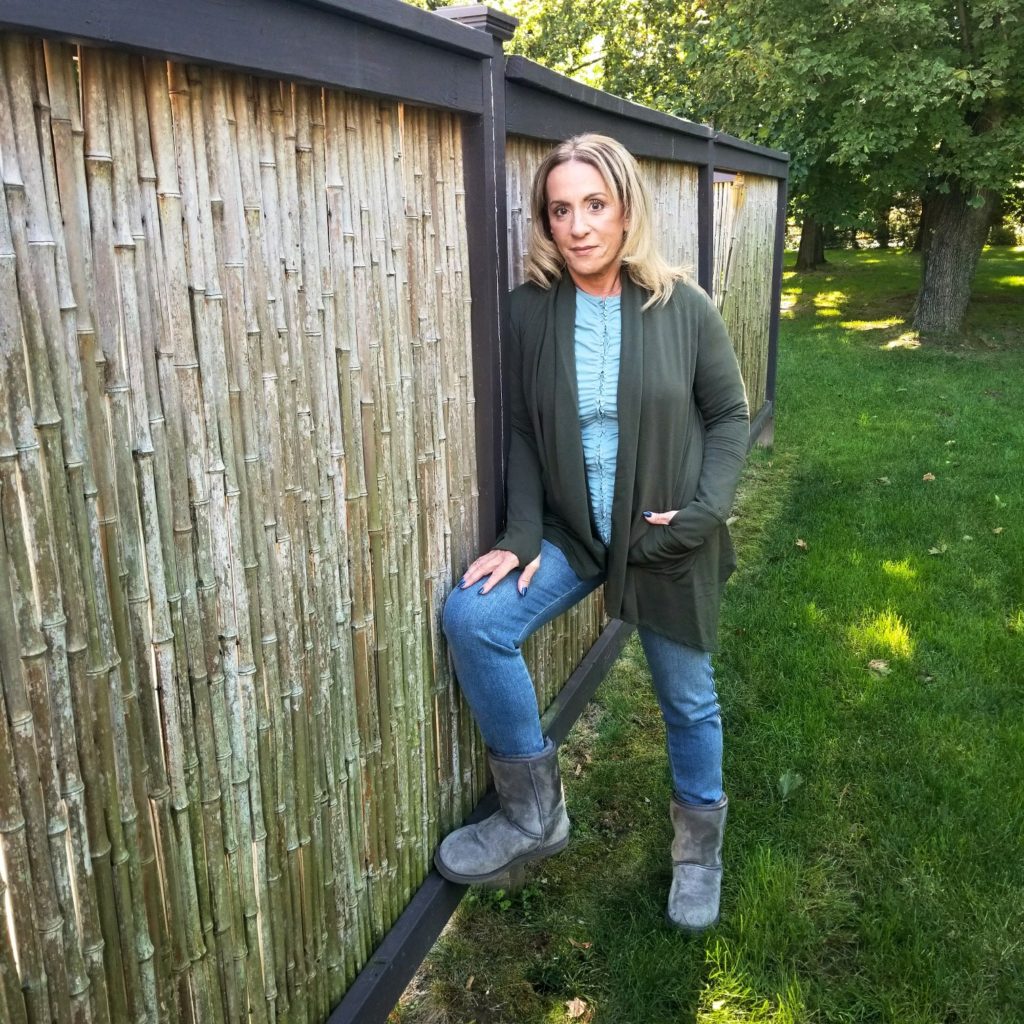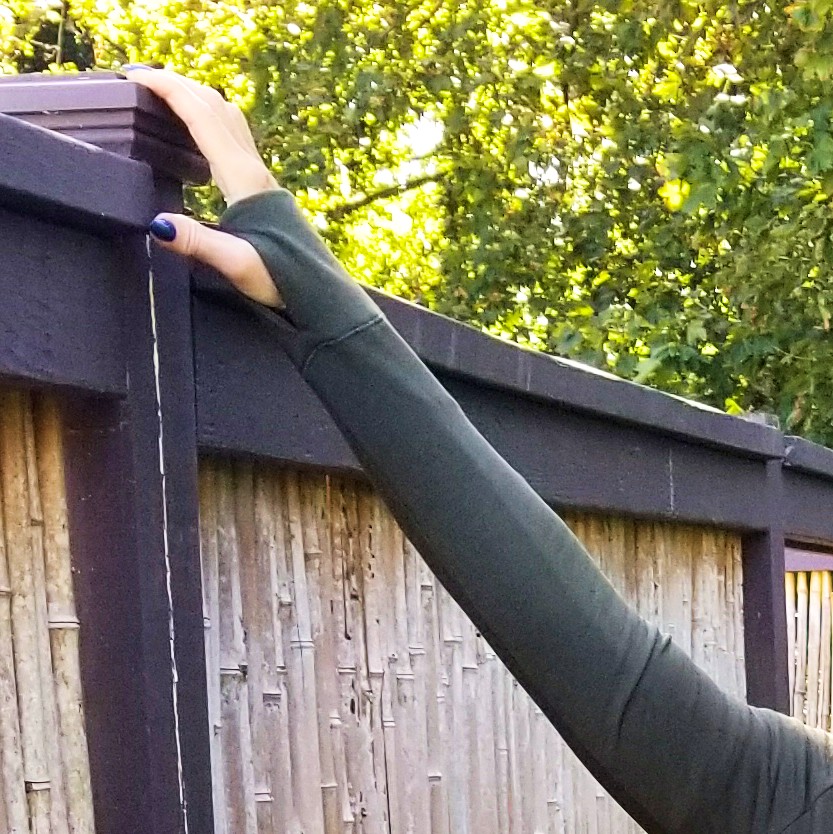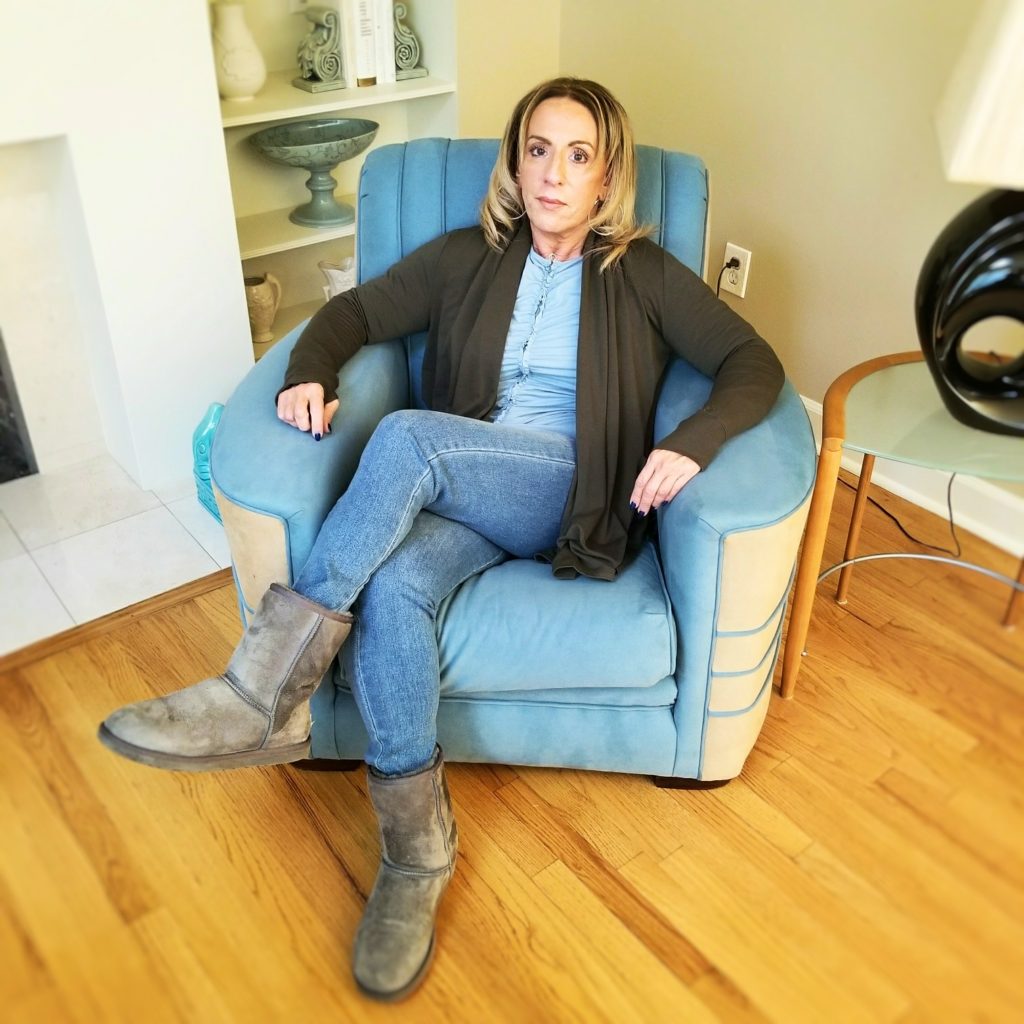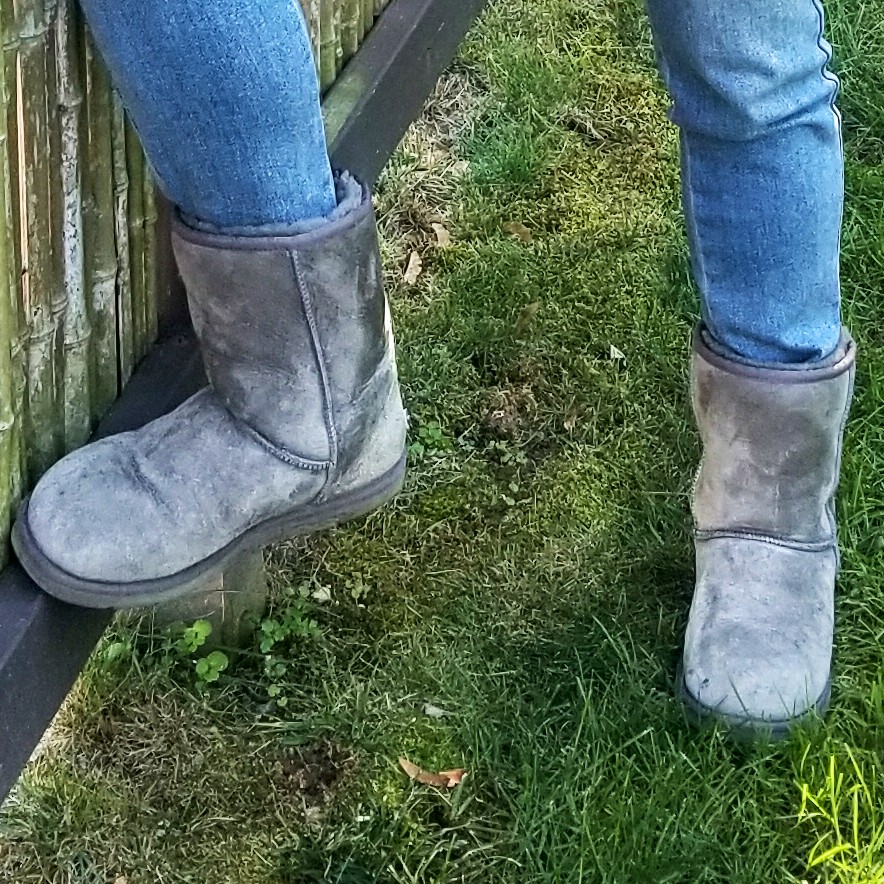 3. LONG CARDIGAN
I love a long sweater but last year's super maxi open dusters didn't do it for me. I like this simple Denim & Co. cardigan because it's the perfect length and it has big pockets! I paired it with an old pink tee shirt, black mini skirt and my favorite Marc Fisher shoes.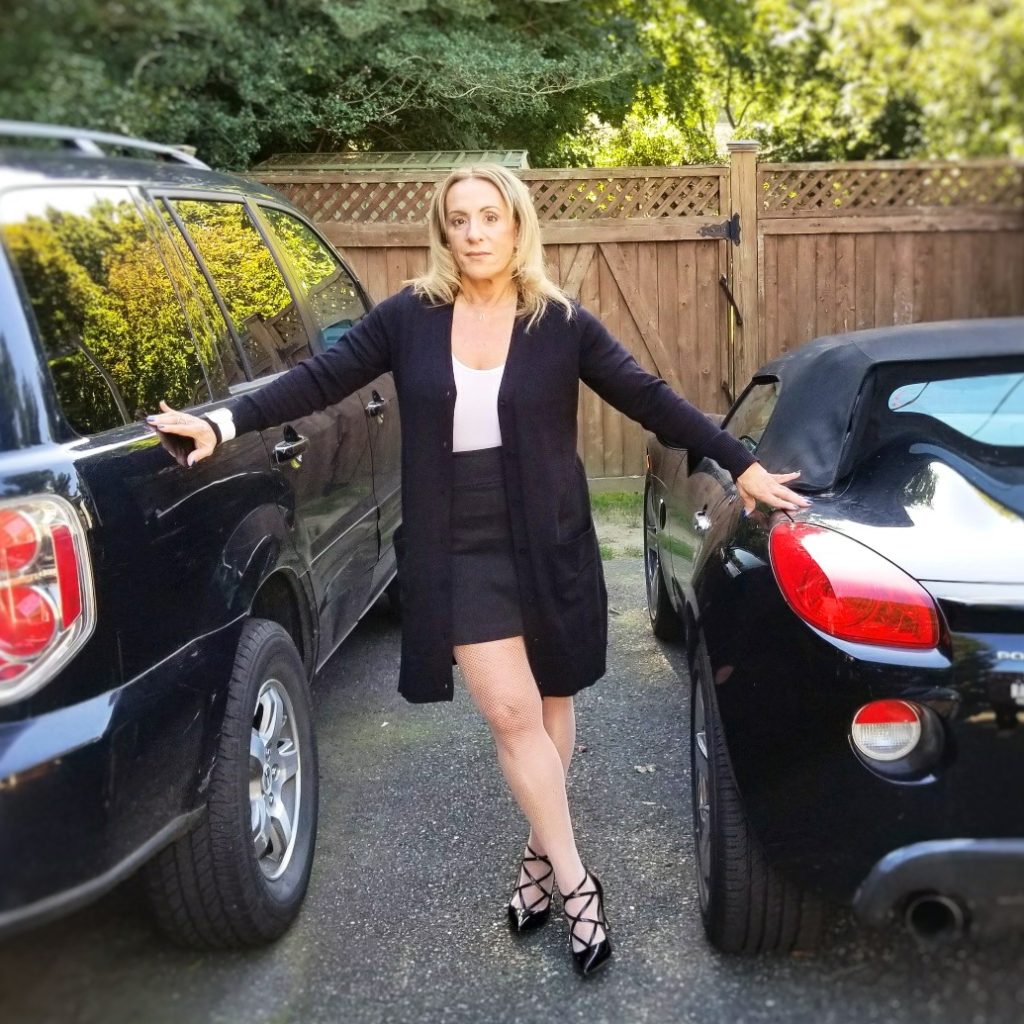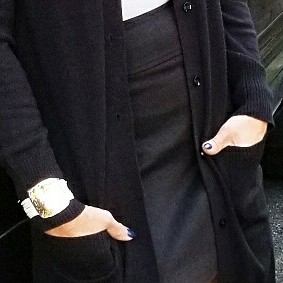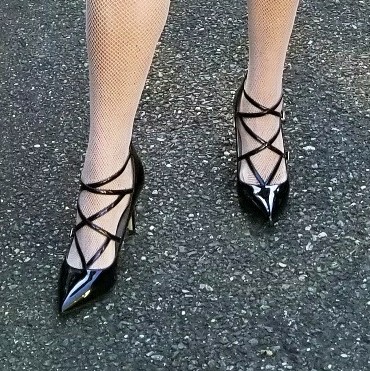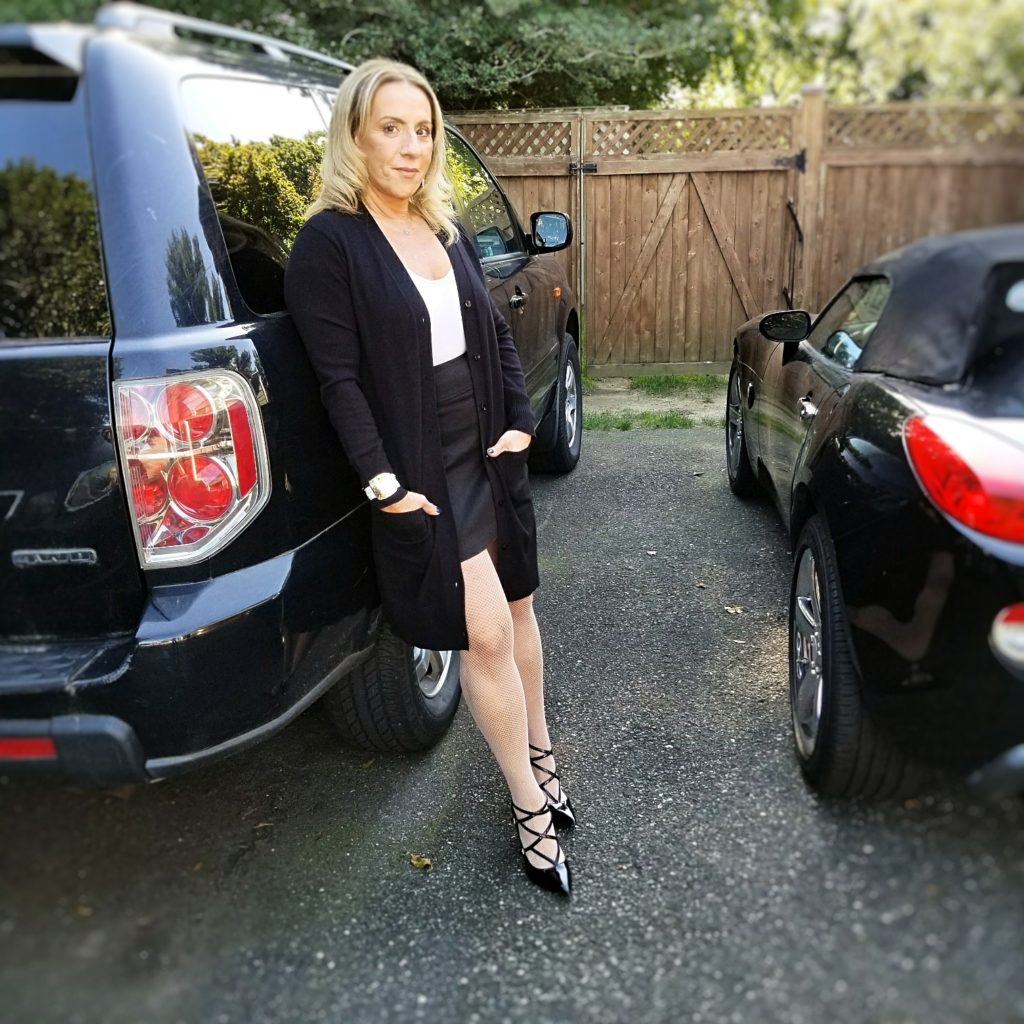 Most middle-aged women want to look current but don't know how to go about it. It's important to familiarize yourself with trends by looking through some style magazines or just doing some window shopping. This way you can see what's trending and choose the looks you like and dislike.  If you like plaid as I do but don't want a full sweater, add a plaid scarf. That's what I did with the floral trend. I don't particularly care for floral clothing so I bought myself a small, floral purse to look updated. Use your imagination! Always wear your clothing — NEVER let them wear you!
WHAT'S YOUR FAVORITE FALL TREND?
Disclosure: I was not financially compensated in any way for writing this blog post.