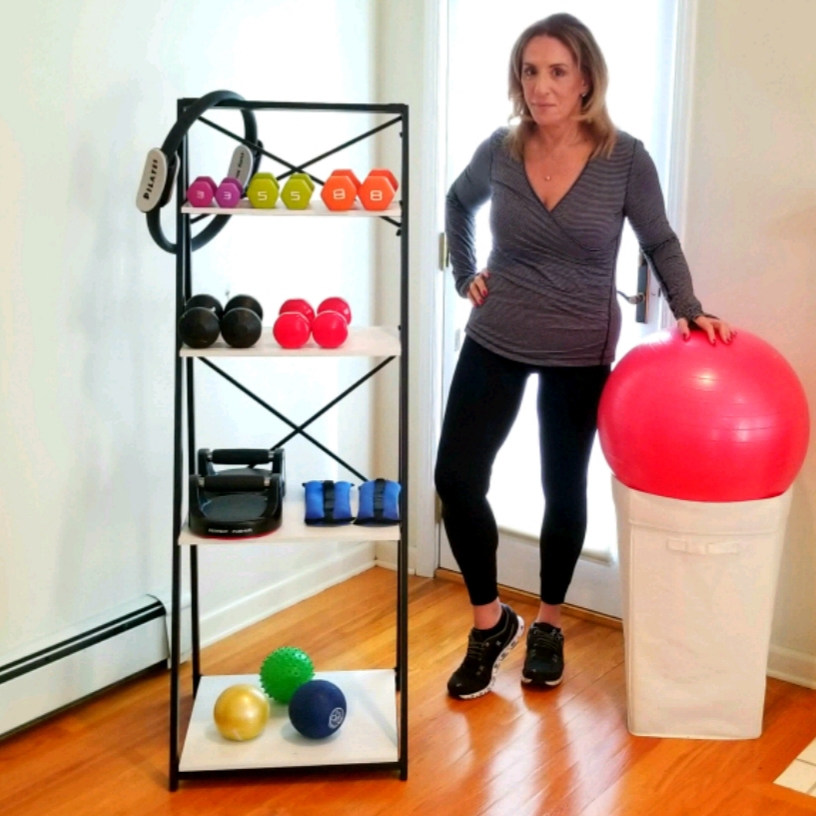 Belonging to a gym can be a great thing! I love the social aspect of it and there's nothing quite like being inspired by the woman next to you who's rocking her workout. But I have my days when I love nothing more than to work out in the comfort of my own home! Having a designated space in my house helps keep me accountable when I don't feel up to getting myself to the gym. It also enables me to get a quick workout in when I'm crunched for time.
The good news is that you don't need tons of space or an abandoned area in your home to create your own personal gym. It's much simpler than that:
Take a minute to evaluate your space
Do you have a corner of your bedroom that's wide open and perfect for your equipment? Maybe you have a basement that will offer you the privacy that you're looking for. Wherever it may be, tally up the available square footage that you have and the size of the equipment you're looking to purchase. Here are some basic guidelines from the American Council of Exercise:
Treadmill—30 square feet
Elliptical trainer—30 square feet
Single-station gym—35 square feet
Free weights—20–50 square feet
Stationary bike—10 square feet
Rowing machine—20 square feet
Think About Your Must-Haves and Your Budget
It's impossible to have all of the same equipment that's in the gym inside of your home – both logistically and financially. Don't break the bank! Instead, identify your top three favorite forms of exercise and the equipment that's needed. Once you've done that, set a budget for yourself. Here are some affordable options that are perfect for a home gym:
For the cardio fanatic: the XTERRA Fitness TR150 Folding Treadmill is ideal for small space. When folded up, it measures approximately 28.5" x 28.75" x 61 and you can't beat 2-day shipping with Amazon Prime!
For the weight lifter: Comprised of a pair of 3 lbs., 5 lbs., and 8 lbs. dumbbells, this set is held in a triangle-shaped rack that tucks away for easy storage.
For the biker: this adorable, pink bike is perfect for those of us that enjoy a nice, long bike ride. It's also extremely affordable and folds up after use.
It's always great to have a solid mat and resistance bands on hand, too.
Once you've gotten your personal gym space situated, it's a whole lot harder to skip a workout. Bad weather? Feeling self-conscious? No worries, you can very easily get a workout in the comfort of your own home. No excuses!
Do you have a gym in your home? Share your experience in the comment section below.
Are you looking to take it outside? Then this post is for you: FOUR SURE WAYS TO TAKE YOUR WALKING ROUTINE TO THE NEXT LEVEL.
Disclosure: I was not financially compensated in any way for writing this blog post.